---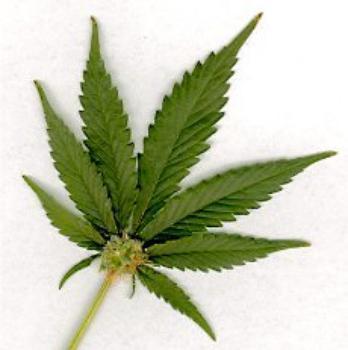 Colorado has joined Washington in officially implementing the legalization of recreational marijuana use, approved by both states' voters last month.
Colorado Gov. John Hickenlooper signed an executive order that makes an "official declaration of the vote" related to Amendment 64. This declaration formalizes the amendment as part of the state Constitution and makes legal the personal use, possession and limited home-growing of marijuana under Colorado law for adults 21 years of age and older.
"Voters were loud and clear on election day," Hickenlooper said in a prepared statement. "We will begin working immediately with the General Assembly and state agencies to implement Amendment 64."
What it means
From now on the state will not make arrests for possessing, using, displaying, purchasing or transporting one ounce or less of marijuana. It is legal to grow up to six marijuana plants and give up to one ounce of marijuana to someone who is at least 21 years of age.

It is not legal to use marijuana in a public place or in any manner that endangers others, such as behind the wheel.
Last week officials in Washington implemented similar changes to state law there. There was a celebratory "smoke-in" under Seattle's Space Needle over the weekend, even though public use -- just as in Colorado -- is still against the law.
In Colorado the governor has announced formation of a 24-member task force to oversee the implementation of the law, which ultimately mandates for the commercial production and sale of cannabis by those licensed to do so. But for all the celebrating, the National Organization for Reform of Marijuana Laws (NORML) points out the two states have not decriminalized marijuana. They have just made its use and possession legal under certain circumstances.
Marijuana is still contraband
The state laws, in fact, continue to define cannabis as illegal contraband and subjects its consumers to civil penalties.
"Today in Colorado, like in Washington, cannabis -- when possessed in private by an adult in specific quantities -- is a legal commodity. And it is likely that there is very little that the federal government can do to stop it," NORML said in a statement.
However federal laws against marijuana use and possession are still on the books and the Obama administration has yet to play its hand. But it seems clear that in Colorado and Washington, if the federal government intends to enforce its laws controlling marijuana, federal agents will have to do the enforcing.
---