---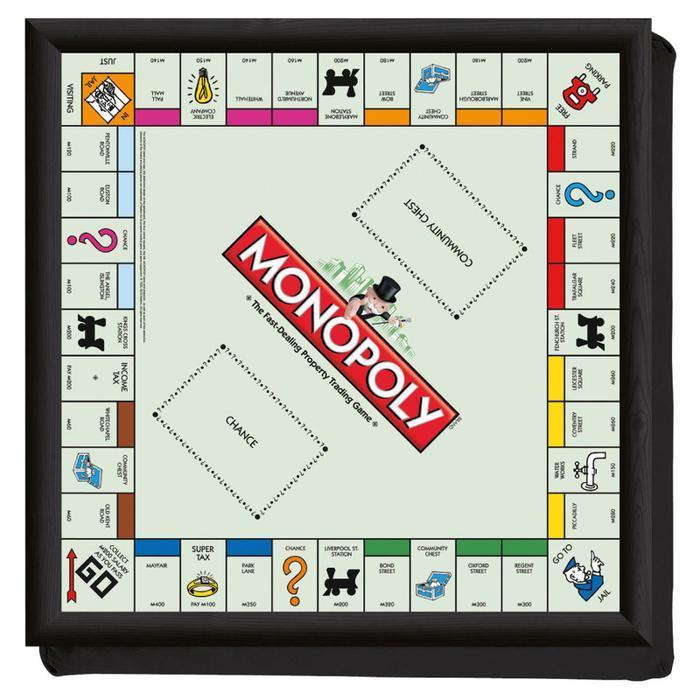 You may not win Park Place but you could be lucky and win about $23,000. If you live in France.
It's Monopoly's 80th anniversary and to commemorate, Hasbro is issuing a handful of special sets in France with real euros in place of the usual colorful paper money.
There will be 80 special sets; 69 will be complete with five 10-euro notes and five 20-euro notes, another 10 will come with five 20-euro, two 50-euro and one 100-euro bills, and one set will be all cash. That comes out to 20,580 euros -- or about $23,650 in American money.
I know the big question is whether we will see the same limited edition here in the States. Mum is the word on that and Hasbro hasn't pulled a Chance card yet for the U.S.
The 80th anniversary edition is out in the U.S. It has a vintage-styled board, cards and money, wooden houses and hotels along with classic tokens from across the decades such as the lantern and money bag. No real money though.
Monopoly editions come in a variety of versions from a make-your-own game board, which allows you to customize all the game equipment and rules to your liking, to San Francisco jeweler Sidney Mobell who has the most expensive Monopoly set, a $2 million game with a golden board and diamond-studded dice.
Monopoly can be traced back to the early 20th century. The earliest known version of Monopoly, known as The Landlord's Game, was designed by an American, Elizabeth Magie, and first patented in 1904 but existed as early as 1902.
Some stats on Monopoly from Hasbro:
More than 275 million sets have been sold worldwide.
Monopoly is available in 111 countries in 43 languages.
The longest game on record lasted for 70 days. That was on terra firma; Monopoly has also been played underwater and in a treehouse.
There are 32 houses and 12 hotels in a standard Monopoly set.
A Monopoly board has 40 spaces, including 28 properties. Yes, that includes the railroads.
The lowest rent in Monopoly? Mediterranean Avenue with no houses. It'll cost you $2 to land on it. The most expensive? Boardwalk with a hotel, worth a cool $2,000. Wouldn't it be nice to be a hotel at that bargain price.
In 2008, more than 3,000 people played the game at the same time, a record.
Thanks
Keep an eye on your inbox, the lastest consumer news is on it's way!
Unsubscribe easily whenever you want
---