---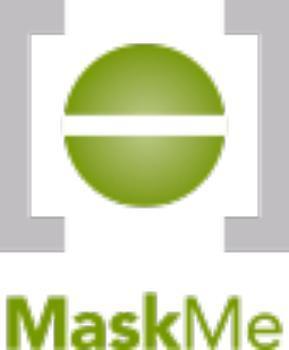 Cyber security experts have cautioned consumers this holiday season to use extra care in making online credit card purchases. Scam operators have stepped up their efforts to take advantage of consumers in search of great deals.
"Especially around the holiday season we get these email's with great deals that almost look too good to be true," said Rob Shavell, co-founder of Boston based Abine, a software firm specializing in privacy. "But there are some great deals out there and some are totally legitimate. Sometimes it's hard to tell them apart. You never quite know where your information is going when you buy or sign up for something online."
Shavell's company provides a tool called Mask Me, which can be added to a web browser to prevent websites you visit from gathering too much personal information, such as email addresses, phone numbers, and credit cards. That stops them from tracking you online. When you use MaskMe, the websites see "masked" information. The user can decide when and if to disclose real information.
Mask your credit card
One feature of MaskMe is the ability to mask your credit card, which Shavell says is a way for consumers to safely make purchases online. It's part of the $5 a month MaskMe package but through the holiday period, Abine is allowing consumers to use the masked card feature at no change. All you have to do, he says, is download the software from the Abine website.
"Once you've done that you don't have to do anything more because our software will give you the choice to make a masked credit card or not," Shavell said.
At the point you are asked to type in your credit card number for any online purchase and the software then gives you the option of masking it. If you choose to mask it, the vendor gets credit card information that is similar to that of a gift card or pre-paid debit card. They can only charge the amount the consumer has authorized. The online vendor, however, doesn't know the difference.
"It's a real, working Mastercard that has a limit which you, the consumer, give to the vendor," Shavell said. "For an online business it's just a regular Mastercard and it goes through their system just like any other credit card would."
Eliminates unauthorized charges
While it has obvious benefits to keep fraudsters from loading up your credit card with unauthorized purchases, the masked card is also a way to keep businesses from placing charges on your credit card for things you didn't ask for and don't want. In fact, that could be its biggest benefit.
"We've all signed up for something that has some fine print that says there's a recurring charge of $10 every month," Shavell said. "Just make a masked card for $10. That way you'll never have to pay that company more than $10, unless you really want the service."
The practice Shavell just described is negative option marketing. That's when a company starts with the assumption that you have made a purchase, usually for some type of subscription service. It's up to you to cancel the service or get charged $10 to $20 a month. Many consumers don't notice these charges until they have paid them for several months and often, cancelling is not that easy. A masked card, it would seem, would prevent that abuse.

"We encourage everyone, if they sign up for a subscription or a free trial to use a masked card to limit the amount they can ever be charged," Shavell said.
Power shift
Over the last decade a number of tools have emerged that have returned more power to the consumer during commercial transactions. Shavell says it's about time.
"What you're seeing is the market is finally waking up because businesses have generally crossed the line and people are now aware of how their privacy is being impacted, they're aware that when they get something for free, when they sign up for a free offer, that they are the product, and they need tools and services that restore their control," Shavell said.
---