---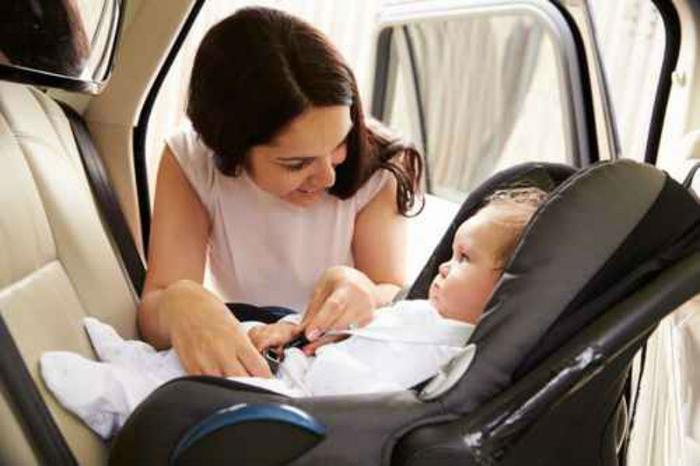 Parents-to-be may spend nine months with their heads buried in "What to Expect" books — but come hospital discharge day, a majority will make a big mistake when bringing their baby home. According to research, 95% of parents make at least one car seat-related error, endangering the life of their new bundle of joy.
For this survey, Benjamin Hoffman, M.D., a professor of pediatrics at the Doernbecher Hospital at the Oregon Health and Science University and his colleagues randomly selected 291 moms who were in the hospital's mother-baby unit between November 2013 and May 2014. Certified child passenger safety technicians were on hand to observe them as they installed their seats and positioned their babies in them. What they found may surprise you.
"Critical" mistakes
Eighty-six percent of new parents made a mistake in positioning the baby properly in the seat, and 77% didn't install the seat properly. Researchers say half of the parents in the study made five or more mistakes; just one in five made a single error.
Eighty-nine percent of the mistakes were deemed "critical" and would increase a child's risk of injury in a crash.
So what mistakes did new parents most often make? 
Addressing common errors
The most common mistakes were with the harness and chest clip, the study revealed— harnesses were left too loose and chest clips placed too low. Setting the seat at an incorrect recline angle and errors using the seat belt and lower anchor were common, too.
"The overwhelming majority of car seats are mis-installed," says Hoffman, who suggests that parents check in with a car seat safety technician before their baby is born.
He also offers these car seat safety pointers:
Tighten the harness snugly enough so that you can't pinch any slack between your fingers in the harness webbing

Make sure the chest clip is at the level of the infant's armpit

In the rear-facing car seat the harness should come through the slot at or below the child's shoulders

Make sure when you install the car seat that it's tight with no more than an inch of play side-to-side and back-to-front

Make sure you adjust the car seat at the correct angle: If it's too tight there's a risk of the baby's airway getting blocked and if it's too reclined, it won't protect the baby in a crash

Use either the seat belt or the lower anchors, but not both, to secure the car seat — unless the manual specifically says you can use both.
---