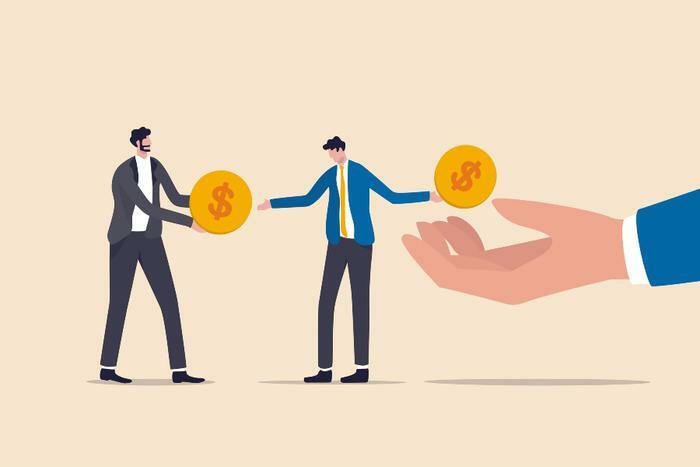 If you find yourself living paycheck to paycheck, then you're in good company. A new report from LendingClub shows that 61% of the population spends most of its money between paydays.
In 2021, the number of people struggling to make ends meet rose 7% from June to December, a period in which enhanced unemployment benefits ended. Challenges were also present on the upper end of the pay scale. Researchers found that 42% of U.S. consumers earning more than $100,000 annually now live paycheck to paycheck as well, an increase of three percentage points from May 2021.
People earning less than $50,000 faced the biggest financial challenges last year, with 77% of that group living paycheck to paycheck. In many cases, debt is a major reason.
Rita, of Tularosa, N.M., found herself deep in debt before she got help from Freedom Debt Relief.
"I used to worry about making it from paycheck to paycheck," Rita wrote in a ConsumerAffairs review. "Now, I'm able to afford groceries again, and not make one meal stretch into three meals."
Especially hard on millennials
The LendingClub report found that millennials, many raising young families, are the most likely demographic to be juggling finances. However, the biggest increase in the share of consumers living paycheck to paycheck is seen among baby boomers and seniors.
In December 2021, 54% of baby boomers and seniors were living paycheck to paycheck, up from 40% in May.
In addition to debt, being overextended on monthly bills is a major reason why many people are living paycheck to paycheck. The report found that consumers who can manage their bills are able to regularly add to savings, while others are not.
With no savings, paying for an emergency expense usually puts paycheck to paycheck households in debt. At 59%, Generation Z consumers who live paycheck to paycheck and have issues paying their bills are the most likely to be unable to afford a $400 emergency expense, the report found.