---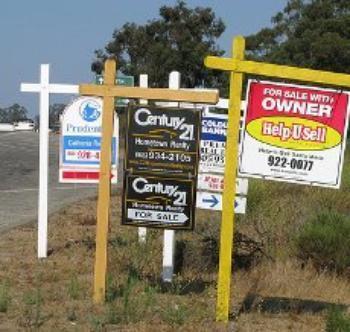 Sales of previously-owned homes rose in January to their fastest clip in nearly a decade.
The National Association of Realtors (NAR) reports sales of existing homes -- completed transactions that include single-family homes, townhomes, condominiums, and co-ops -- shot up 3.3% last month to a seasonally adjusted annual rate of 5.69 million.
That pace is 3.8% above a year ago and is the strongest since February 2007.
A good start for 2017
"Much of the country saw robust sales activity last month as strong hiring and improved consumer confidence at the end of last year appear to have sparked considerable interest in buying a home," said NAR Chief Economist Lawrence Yun. "Market challenges remain, but the housing market is off to a prosperous start as homebuyers staved off inventory levels that are far from adequate and deteriorating affordability conditions."
The median price for all types of existing homes was $228,900 in January -- up 7.1% from the year before. That increase was the sharpest since January 2016 and marks the 59th consecutive month of year-over-year gains. The median is the point at which half the homes cost more and half less.
Total housing inventory at the end of the month was up 2.4% to 1.69 million existing homes available for sale. Still, that's 7.1% lower than a year ago and has fallen year-over-year for 20 straight months. Unsold inventory is at a 3.6-month supply at the current sales pace.
Yun expects competition will heat up even more heading into the spring for house hunters looking for homes in the lower- and mid-market price range.
"NAR and realtor.com's new ongoing research -- the Realtors Affordability Distribution Curve and Score -- revealed that the combination of higher rates and prices led to households in over half of all states last month being able to afford less of all active inventory on the market based on their income," he said.
Regional tally
The January surge was led by the West, where existing-home sales surged 6.6% to an annual rate of 1.29 million, and are now 8.4% higher than they were a year ago. The median price was $332,300 -- up 6.8% from January 2016.
Sales in the Northeast jumped 5.3% to an annual rate of 800,000, for a year-over-year advance of 6.7%. The median price was $253,800, up 2.5% from the previous January.
In the South, sales were up 3.6% to an annual rate of 2.31 million, and are now 3.1% above January 2016. The median price in the South was up 9.2% from a year earlier to $201,400.
The only decline came in the Midwest, where sales dipped 1.5% to an annual rate of 1.29 million, and are 0.8% below a year ago. The median price, however, rose 6.5% from the year before to $174,900.
---