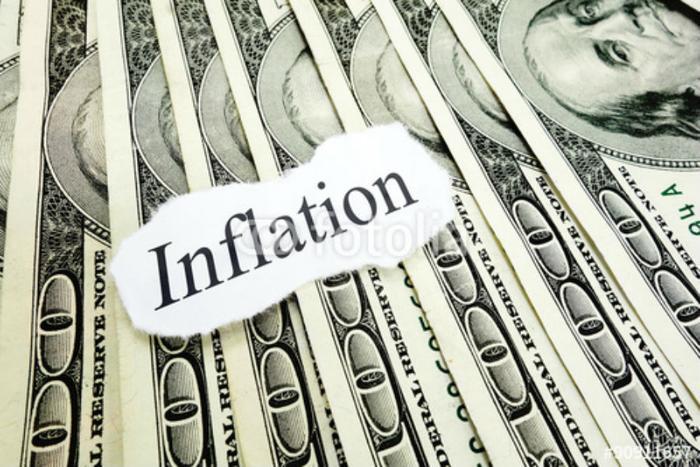 Inflation on the consumer level as measured by the Department of Labor's (DOL) Consumer Price Index (CPI) inched up a seasonally adjusted 0.1% in July as the costs of food, housing, and medical care all headed higher.
For the last 12 months, prices are up 1.7%.
Food prices on the rise
The cost of food rose 0.2% last month following no change in June. Grocery store prices (food at home) were up 0.2%, thanks to rising costs for fish and eggs (both +0.7), fruits & vegetables (+0.5) and dairy & related products (+0.3%).
On the other hand, cereals & bakery products were down 0.4% and nonalcoholic beverage costs fell 0.3%. So-called "other food at home" was unchanged. For the year ending in July, grocery store prices are up 0.3%, the first 12-month increase since the period ending November 2015.
The food away from home category -- which includes restaurant prices – rose 0.2% in July and 2.1% over the past year.
The overall cost of food has gone up 1.1% in the 12 months ending in June.
Energy costs slip
Energy prices were down for a third straight month in July, dipping 0.1%. The main reason for that was a 2.3% decline in the cost of natural gas -- the sharpest since April 2015. Gasoline prices were unchanged, while the cost of electricity ticked up 0.4%.
Energy prices are up 3.4% over the last year.
Core inflation
The cost of living for all items excluding the volatile food and energy categories, rose 0.1% in July, the fourth month in a row it increased by that amount.
Within that category, costs were up for housing (+0.1%), medical care (+0.4%), recreation (+0.3%), clothing (+0.3%), and airline fares (+0.7%).
In contrast, declines were posted for new vehicles (-0.5%) -- the largest decline since August 2009 -- wireless phone services (-0.3%), used cars and trucks (-0.5%), and household furnishings and operations (-0.2%).
Over the past 12 months, this "core" rate of inflation is up 1.7%.
The complete July inflation report is available on the DOL website.