---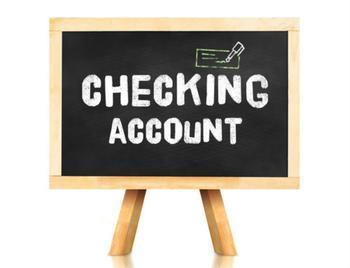 In the past, most consumers used a checking account to manage money and pay bills. In recent years, with electronic options and a levy of bank fees, many consumers have gone without this once-indispensable tool.
For consumers without checking accounts, but who would like to have one, the Consumer Financial Protection Bureau (CFPB) recently offered some helpful tips.
First, the CFPB advises that consumers don't just select the checking account offered by the nearest bank. For consumers who have had trouble managing money in the past, it recommends a "low-risk" account, meaning an account with few fees and, most importantly, one that won't let you spend money you don't have.
These accounts have built-in limits that prevent you from overdrawing your account, even with checks and online bill pay. If you can't overdraw your account, you won't get hit with overdraft fees. These fees, it turns out, resulted in many consumers having their accounts involuntarily closed.
No-overdraft account
So the first question you should ask a bank officer when opening an account is if the bank has a no-overdraft account. Not all banks do, so if the answer is no, it is probably wise to look for another bank.
If your banking history is problematic, you may find that a bank or credit union will deny your application to open a checking account. If that happens, the CFPB suggests that you ask for a copy of your checking account consumer report, which may contain negative information.
Review the report to make sure the information is accurate. Sometimes there are errors. If you find errors, you can dispute them by using this sample letter.
If you've had trouble managing a checking account in the past, you may still find services available to you at a bank or credit union. A credit union, in fact, might be a good place to start since these institutions tend to be more consumer-friendly.
Less-risky products
Some banks and credit unions offer checking accounts that are designed to reduce risks by reducing the likelihood of an overdraft and an expensive set of fees.
If you meet resistance in your effort to opening a checking account, don't get discouraged. The CFPB notes that there are a growing number of alternatives that could help you ramp up. It says some banks may be willing to offer a less risky product, such as a "checkless" checking account or a prepaid card.
The CFPB says these might prove to be good options for consumers who have had trouble in the past managing checking accounts.
---