---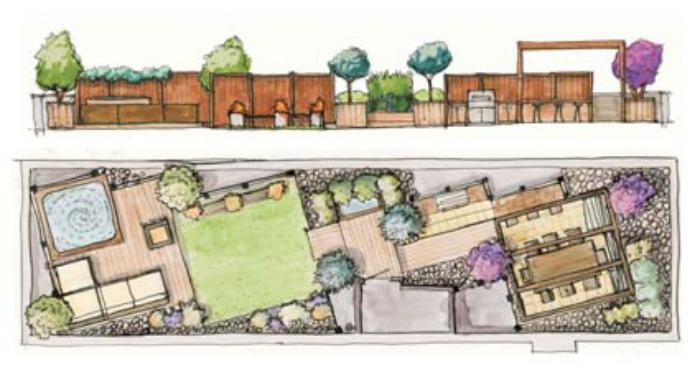 Sometimes people who live in the city just want to have a taste of suburbia, maybe even a little bit of the country but not have to travel past their own rooftop.
Urban roof gardens can give you that freedom as well as create roof art -- spaces that are edgy and creative but also improve air quality, manage storm-water and generate energy savings. What also is so great about roof gardens is they increase your property value.
Rooftop gardening has exploded in the past 10 years and with it has come advances in both materials and methods.
According to Chicago's Specialty Garden website, green roofs and rooftop gardens are different things. These two terms are often used interchangeably, but there are significant differences between green roofs and rooftop gardens. Both are installed atop buildings which are structurally suited for such installations. Both utilize plants. Both benefit the environment.
Similar, but different
But the difference between a green roof and a rooftop garden is kind of like the difference between a turf lawn and a patio garden bed with trees and shrubs. A green roof, like your lawn, is generally flat, thin (4-6" of soil) and planted with a family of short plants called sedum. Sedum is drought tolerant and can take extremes of heat and wind while protecting the roof membrane from the sun's UV rays and providing environmental benefits like stormwater management, ambient temperature stabilization, soundproofing, etc.
A rooftop garden, on the other hand, is like your backyard patio space – but on top of a roof. Almost anything you can put into a ground level patio can be installed on a rooftop. Large and small plants. Barbecue grills. Furniture. Lighting. Stone, wood, water features, spas, sound systems, even putting greens. Just about anything is possible.
Having a rooftop garden is also a step in helping the environment. Pollinating insects like bees and butterflies will be naturally attracted to your garden which will help local ecosystems. Plants absorb carbon dioxide and help reduce dust levels in the air. In areas that are very congested planting helps reduce the temperature which rises with pollution levels.
Pierre Wilter is the design director of Urban Roof Gardens, a leading UK consultancy. He says that while roof gardens may be costly, they can add up to 20% to the value of a property, while the insulation provided can help to reduce heating and cooling bills.
James Taylor the singer said it best: "You got the stars above and the city lights below, let's go up on the roof!"
---