---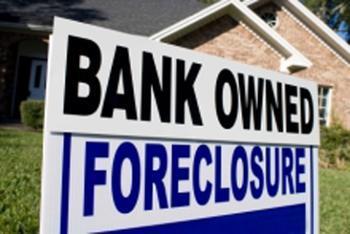 With the housing market in rebound mode and home prices rising, it's easy to forget that many homeowners are still underwater and still struggling. A check of real estate listing sites shows numerous homes in foreclosure or pre-forclosure.
After a bit of a slow start, the federal government now has five programs in place that are aimed at helping homeowners avoid foreclosure and stay in their homes. If you find yourself fighting off foreclosure, one of the five may be of some help.
1. HAMP Tier 1 and Tier 2
The Home Affordable Modification Program (HAMP) has been extended through 2013 and expanded to help more homeowners. HAMP Tier 2 is now an option for homeowners who want to modify a mortgage on a second home or rental property which previously didn't qualify.
The original HAMP program was slow out of the gate. In 2010 testimony before Congress, Julia Gordon, of the Center For Responsible Lending, said HAMP's performance had been disappointing.
"HAMP has fallen far short of its initial goals for helping individual homeowners and has remained well behind the curve of additional foreclosures," she said in her testimony. "Worse, many families encounter an incompetent or even predatory mortgage servicing system once they apply to the program, experiencing delays or denials that are inconsistent with the promise of the program guidelines."
Gordon said hundreds of thousands of people who received trial modifications during HAMP's initial phase ended up in a worse financial situation. Now, however, the process reportedly runs more smoothly and more people are eligible, including those who previously didn't qualify.
2. Home Affordable Foreclosure Alternatives (HAFA)
HAFA is designed to help homeowners whose loans are not backed by Fannie Mae or Freddie Mac. It provides two options for transitioning to more affordable housing – a short sale or a Deed-in-Lieu for foreclosure.
In a short sale, the mortgage company lets a borrower sell their home for an amount that falls short of the amount they still owe. In a Deed-in-Lieu, the homeowner simply signs over the deed to the mortgage company and walks away.
A few years ago short sales were very difficult to pull off, mainly because mortgage servicers resisted them. Both homeowners and Realtors complained about the lack of cooperation, accusing the big banks of gaming the system.
But policy changes for HAFA took effect February 1, 2013. Now servicers are required to make a decision on a borrower's request for a HAFA short sale within 30 days, down from 45 days.
Non-owner occupied properties are now eligible for short sales. Up to $3,000 in relocation assistance may now be available to tenants living in a distressed property.
The amount the primary mortgage holder can pay to subordinate lien holders has been increased from $2,000 to $5,000. However, these changes do not apply to mortgages backed by Fannie Mae or Freddie Mac, which unfortunately disqualifies quite a few loans. Those agencies no longer participate with HAFA because they have their own Standard Short Sale and Standard Deed in Lieu guidelines.
3. Independent Foreclosure Review Alternative Settlement
In January 2013, 13 mortgage servicers subject to the Independent Foreclosure Review signed off on an agreement with federal regulators to pay more than $8.8 billion to help struggling borrowers. The agreement replaced the Independent Foreclosure Review program, which had been something of a disappointment. The agreement set up a broader framework allowing eligible borrowers to get help faster. More than 3.9 million borrowers, whose homes were in foreclosure in 2009 and 2010, are expected to receive cash compensation in a more timely way.
Servicers include Aurora, Bank of America, Citibank, Goldman Sachs, HSBC, JP Mortgage Chase, Morgan Stanley, MetLife Bank, PNC, Sovereign, SunTrust, U.S. Bank and Wells Fargo.
Borrowers whose mortgage loan was serviced by one of the participating servicers and who were involved in a foreclosure action, between January 2009 and December 2010, will receive compensation, whether or not they filed a request for review form. This is one program where you don't need to do anything to be eligible for compensation. Payment agents will contact eligible borrowers by the end of March.
4. Fannie Mae Refinancing Incentive
In January 2013 Fannie Mae liberalized rules so lenders will be allowed to offer a refinancing incentive. These incentives can take the form of a lower rate, resulting in a lower payment, or a fixed rate product.
The lender may provide a borrower incentive that reduces the amount of the mortgage loan being refinanced, provided that the amount of the incentive does not exceed $2,000 and no repayment is required.
5. Hardest Hit Funds
In 2007, the U.S. government allocated Hardest Hit Funds to 18 states and the District of Columbia to help homeowners who are unemployed or underemployed. Like the federal agencies, many of the states have recently made program changes to improve the process and help more homeowners. People who weren't eligible at first may be now.
States have until the end of 2017 to utilize the funds allocated through this program. The jurisdictions include Alabama, Arizona, California, Florida, Georgia, Illinois, Indiana, Kentucky, Michigan, Mississippi, Nevada, New Jersey, North Carolina, Ohio, Oregon, Rhode Island, South Carolina, Tennessee and Washington, D.C.
What to do
If you think you qualify for any of these programs, here is how to contact them:
HAMP: Click here.
HAFA: Click here.
Independent Foreclosure Review Alternative Settlement: Call 888-952-9105
Fannie Mae Refinancing Incentive: Click here.
Hardest Hit Funds : Click here.
---