---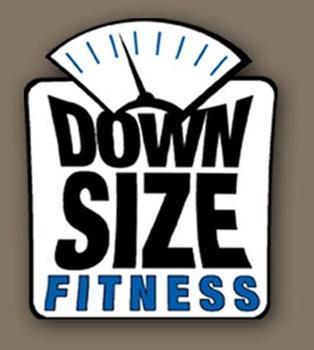 Downsize Fitness is an exclusive fitness center. People with six-pack abs need not apply. This club only takes members who are at least 50 pounds overweight.
The club currently has locations in Chicago, Las Vegas and Dallas but has plans to take the concept nationwide. It was developed specifically with chronically overweight and obese individuals in mind. The idea is to provide an environment where overweight consumers don't feel self-conscious, because they are no different from any of the other members.
Owner Francis Wisniewski says the center is modeled after hit TV show,"The Biggest Loser," but he says it's structured to be more realistic -- both from a financial and time perspective. Unlike a traditional health club, every Downsize Fitness member works with a trainer every time he comes to the gym. The trainers put members through their workouts and hold them accountable for their diet.
"Our goal is to help members change their lifestyle," Wisniewski said. "It's not just about following a diet or working out; it's about teaching members new habits they will embrace in and outside of the gym. Our goal is to give our members a new quality of life and we have the resources and unique trainer support to do that for everyone who walks through our door."
Personal experience
The motivation for the gym comes from Wisniewski who himself lost over 60 pounds in the last year. Wisniewski says he had success but always felt uncomfortable working out in the gym, where everyone else seemed to be in much better shape than he was.

He made the decision to open a gym for overweight individuals when he realized he was not alone in being uncomfortable at typical gyms. Through a supportive team-oriented environment and trainer-based workout plans, the aim is to get overweight individuals healthy and fit.
Some members who have posted comments online have pointed out the fitness equipment, such as treadmills, are built for heavy people and, unlike most health clubs, the walls are not covered with mirrors.
Curves
Downsize Fitness is not the first health club to set some exclusivity parameters for membership. Curves is a national franchise of health clubs whose membership is open only to women. It opened in 1992 with the premise that some women were intimidated by working out in a health club with men. The company says it now has locations in 85 countries.
Whether Downsize Fitness matches that success is yet to be seen. However, the company could be punished for its success.
Once its members are no longer 50 pounds overweight, they will no longer meet the membership requirements. But with America's obesity epidemic, that would be a problem Downsize Fitness might like to have.
---