---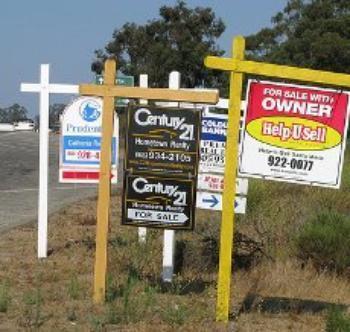 Sales of previously-owned homes fell in February after hitting the fastest pace in nearly10 years during July.
The National Association of Realtors (NAR) reports total existing-home sales -- completed transactions that include single-family homes, townhomes, condominiums, and co-ops -- were down 3.7% last month to a seasonally adjusted annual rate of 5.48 million.
Even with that decline though, the February sales pace is 5.4% ahead of a year ago.
Supply and affordability take a toll
Closings on home sales were the result of too few properties for sale and weakening affordability conditions.
"Realtors are reporting stronger foot traffic from a year ago, but low supply in the affordable price range continues to be the pest that's pushing up price growth and pressuring the budgets of prospective buyers," said NAR Chief Economist Lawrence Yun. "Newly listed properties are being snatched up quickly so far this year and leaving behind minimal choices for buyers trying to reach the market."
Yun also noted that a growing share of homeowners in NAR's first quarter home survey said now is a good time to sell, but added that, "until an increase in listings actually occurs, home prices will continue to move hastily."
Pricing and inventory
The median existing-home price for all housing types was $228,400 last month -- up 7.7% from February 2016. That increase was the fastest since last January, marking the 60th consecutive month of year-over-year gains. The median is the point at which half the house sold for more and half for less.
Total housing inventory at the end of February was up 4.2% to 1.75 million existing homes available for sale, but down 6.4% from a year ago. It now has fallen year-over-year for 21 straight months. At the current sales pace, unsold inventory is at a 3.8-month supply.
Sales by region
Existing-home sales in the Northeast plunged 13.8% in February to an annual rate of 690,000, but are still 1.5% above a year ago. The median price rose 4.1% from the same period a year earlier to $250,200.
In the Midwest, sales were down 7.0% to an annual rate of 1.20 million. Still, they're up 2.6% from February 2016. The median price was $171,700 -- up 6.1% from a year ago.
The South saw existing-home sales rise 1.3% to an annual rate of 2.34 million -- 5.9% above the previous February. The median price shot up 9.6% from a year ago to $205,300.
Sales in the West fell 3.1% to an annual rate of 1.25 million, but are 9.6% above the year-ago level. The median price came in at $339,900, a year-over-year gain of 9.6%.
---