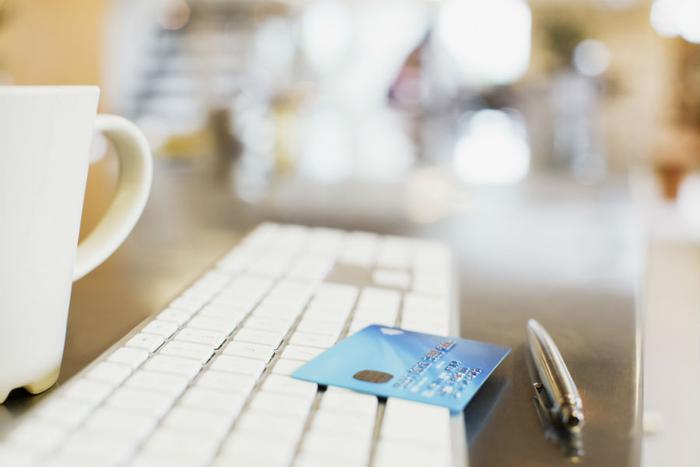 Despite the urging of more than 40 states and the Trump administration, the U.S. Supreme Court couldn't come to a decision regarding how sales taxes should be paid for online purchases.
By the end of Tuesday's hearing, there didn't appear to be enough votes to overturn Quill Corp. v. North Dakota, a 1992 ruling which prevented states from collecting any sales tax from retail purchases made over the internet or other e-commerce route unless the seller had a physical presence in the state.
The participating states argued that they're losing billions of dollars in lost tax revenue because online merchants don't have to collect state sales tax. And since consumers are making more and more of their purchases online, the tax revenue is becoming increasingly critical to state governments.
"Our small businesses on Main Street are being harmed because of the unleveled playing field created by Quill, where out-of-state remote sellers are given a price advantage," said Marty Jackley, South Dakota's attorney general.
In 2017 alone, it's estimated that states could have collected as much as $13.4 billion in additional online sales taxes, according to the General Accountability Office.
Who should make the decision?
However, a handful of justices raised concerns about the heavy-handed impact collecting sales tax would have on small businesses who are codependent on internet sales. The estimates of how much it would cost internet businesses to comply with the proposed tax laws ranged from $12 to $250,000.
"Is there anything we can do to give Congress a signal that it should act more affirmatively in this area?" Justice Sonia Maria Sotomayor asked.
Sotomayor's contention got buy-in from George S. Isaacson, a lawyer for the internet retailers, who said a national solution should come from Congress instead of the Supreme Court.
But Sotomayor or Isaacson's argument didn't get much support. Chief Justice John G. Roberts Jr. said that "it would be very strange for us to tell Congress it ought to do something in any particular area." And both Roberts and Justice Elena Kagan raised the point that if Congress hasn't acted on the question, then was Congress good with the status quo?
Chief Justice Roberts also commented that the problem might be taking care of itself.
"The bigger e-commerce companies find themselves with a physical presence in all 50 states," he said, "so they're already covered."
The Trump administration is all in on the sales tax initiative. President Trump has minced no words about how Amazon deals with taxes and shipping. Amazon, while not part of this suit, does collect sales tax on goods it sells directly, but it places the tax responsibility on the shoulders of any third party who sells items via Amazon.