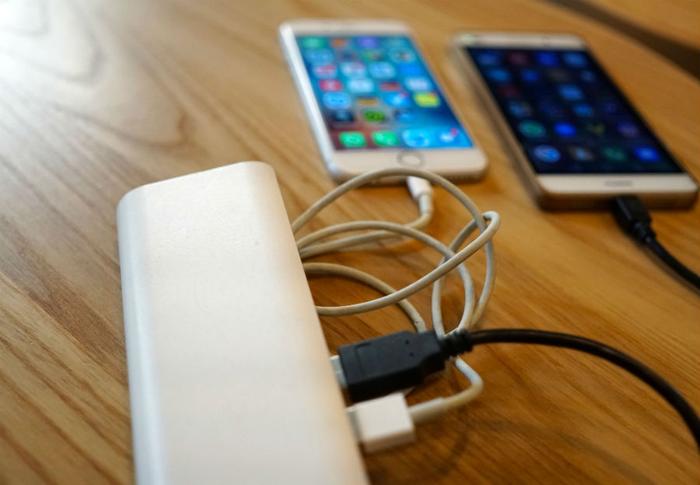 Smartphone accessories, like iPhone chargers, are popular gifts around the holidays because they're useful and inexpensive.
But it's important that these electronic devices meet safety standards and are compatible with the device being charged. The Counterfeit Report, a consumer watchdog publication that warns of the dangers of counterfeit products, says there are a lot of knock-off iPhone chargers now in circulation.
A year ago, Apple filed a federal lawsuit against a third party electronics provider, accusing the firm of slapping the Apple name on chargers it sold on Amazon. In the complaint, Apple alleged that nearly 90 percent of iPhone chargers sold on Amazon weren't the real thing.
Craig Crosby, a spokesman for The Counterfeit Report, says the situation has not gotten any better in the last year and warns there could already be dangerous counterfeit chargers under Christmas trees across the country.
Poorly designed
A year ago, the Canadian division of Underwriters Laboratories (UL) purchased 400 iPhone chargers online and subjected them to a battery of safety tests. All but three of the devices failed.
The problem with the knock-offs is they are poorly designed and manufactured so they can be sold at a cheap price. But those production shortcuts usually mean they fail to meet basic safety requirements, so they tend to overheat and can even catch fire.
Crosby says there is no easy way to identify a counterfeit iPhone charger since it will probably bear the Apple logo. He says one trick is to buy two chargers to see if they have the same serial number. If they do, both are fakes.
Crosby also says a close inspection of the charger may reveal a clue. He points to one case where the word "information" was misspelled on the face of a bogus charger.
Getting a refund
Consumers who end up with a counterfeit iPhone charger do have some recourse if they have full documentation of the purchase. However, Crosby said it may require some persistence.
"Amazon has a fairly strong guarantee, albeit it might take several tries," he told ConsumerAffairs. "Walmart is resistive and also requires several attempts and usually management intervention."
Crosby said he found eBay to be the biggest challenge, but said of 2,300 counterfeits purchased on the site, The Counterfeit Report was able to eventually get refunds for all but three.
While most counterfeit phone chargers are sold online, Crosby says you aren't completely safe purchasing at a brick and mortar retailer. He says some people purchase cheap knock-offs online, then exchange them at a local retailer for the real thing.
Crosby says your safest course of action is to purchase your iPhone charger from an Apple Store. At the Apple store, an authentic Apple 5W USB power adapter costs $19. Online, you might find a knock-off for $5.