---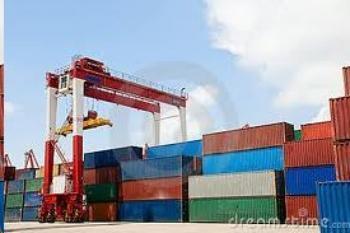 The U.S. Consumer Product Safety Commission (CPSC) had its hands full inspecting products that were on their way into the U.S. during fiscal year 2012.
Working with the U.S. Customs and Border Protection (CBP), CPSC screened more than 18,000 different imported consumer products. About 1,500, of those products -- some 4.8 million units -- were found to be in violation of regulations and prevented from moving into the U.S. stream of commerce.
In the fourth quarter alone, the agencies screened about 5,900 products and identified about 410 of them as being noncompliant with CPSC's safety rules. In the third quarter, some 5,700 products were screened and about 420 were in violation.
The number of units stopped in the last three months of the fiscal year was about 910,000 -- down from a high of about 2.8 million in the third quarter, but more than double the approximately 368,000 stopped in the second quarter. The high numbers of units stopped in the third quarter are attributed to shipments of fireworks imported for the Memorial Day and Independence Day holidays.
Children's products dominate
As in the previous fiscal quarters, children's products with lead levels exceeding federal limits continued to make up the bulk of products stopped in the fourth quarter of 2012. Toys and other articles with small parts that present a choking hazard for children younger than 3 years old and toys and child care articles with phthalate levels in excess of federal limits were also product categories with a high number of seizures.
CPSC has been screening products at ports since it began operating in 1973 and intensified its efforts in 2008 with the creation of an import surveillance division and in 2011 with the creation of the Office of Import Surveillance.
---