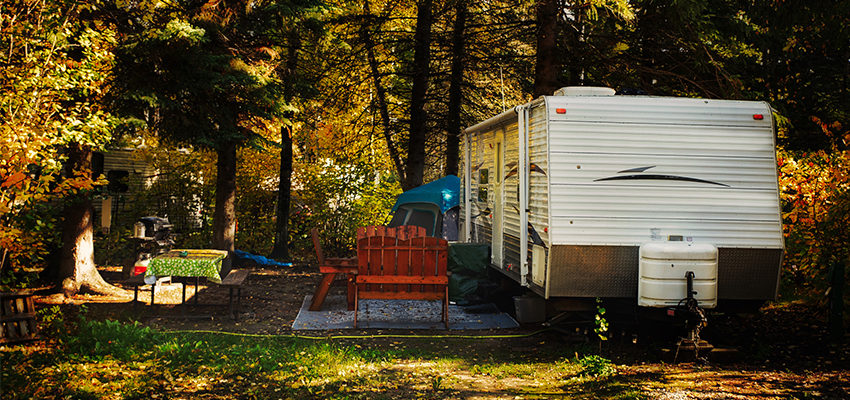 Camping is an excellent way to vacation for a quick weekend or extended holiday, and the most successful camping trips are the ones in which you have the right gear. Here's our list of products that help provide a more enjoyable camping experience.
1. Portable fan
A portable fan has multiple uses around your campsite. You can use it to create white noise while you sleep and to circulate air inside your tent. Additionally, you can use it to direct smoke from your fire in one direction. With a portable fan, you can keep yourself cool from every angle.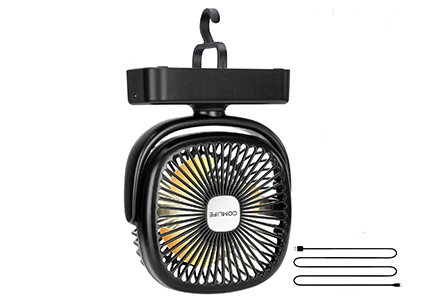 2. Lanyard hanger
Instead of hanging your clothing on trees, bring a lanyard hanger to keep your clothes and towels dry. With this line, you can also hang items you do not want to leave on the ground, including jackets, supplies and cookware.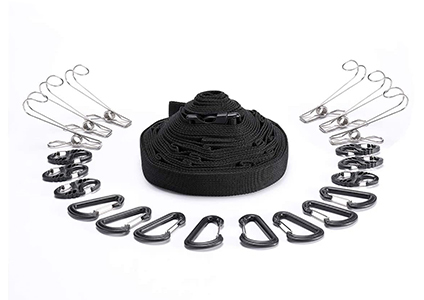 3. Folding table
Make meal prep and meal distribution easier with a small folding table. It's much easier to cut and serve off a table than your lap or the ground, and you can use it for games when you and your friends stay up late.
4. Coffee maker
We all know that coffee is an essential part of the morning, so why change things while camping? Sleeping in a different environment can be difficult, so be sure you start your day right with your favorite cup of joe. By using a portable coffee maker, you don't have to leave all the comforts at home!
5. Canopy tent
Sitting outside in the sun can take its toll on you. If you have a foldable and easy-to-carry canopy, you always have shade on your trip. It's lightweight and portable so that you can move it around your campsite with ease.
6. Indoor/outdoor mat
It's always nice to step on something soft when you wake up in the morning. Whether you sleep in a camper or a tent, a mat lets you avoid stepping on rocks, twigs and mud when you put on your shoes outside. A mat also helps everyone's shoes and living space stay clean.
7. Water carrier
Water is a staple for any camping trip. Having a jug of drinking water is always a great idea because you don't know what the water quality will be at your campsite. You can also use this large jug to refill your water bottles all weekend.
8. Portable charcoal grill
Not good with fires? Just bring along a portable grill for all your cooking needs. It's easy to start and lightweight, so you can take it anywhere around the campsite.
9. Electric skillet
Don't want to make a fire? You won't have to worry about propane or charcoal if you bring along an electric skillet. You can use it for bacon and eggs in the morning or hamburgers and potatoes in the evening.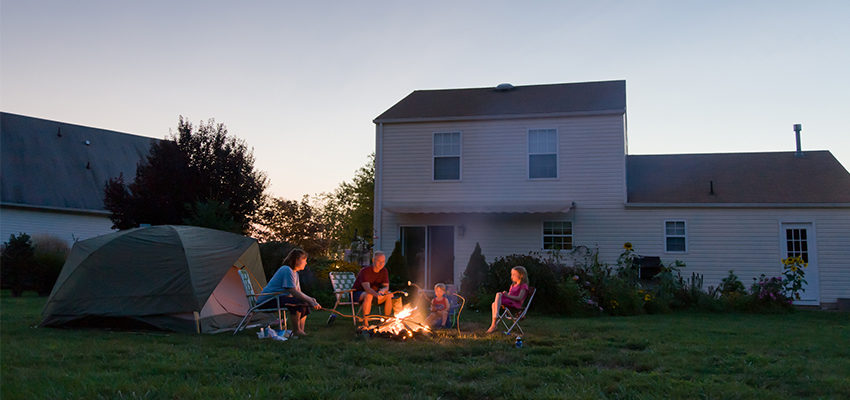 Camping is fun, even if it is in your backyard. If you're into RV camping, make sure your insurance is up-to-date by checking our RV insurance resource. And if you have any other camping suggestions, let us know in the comments below.