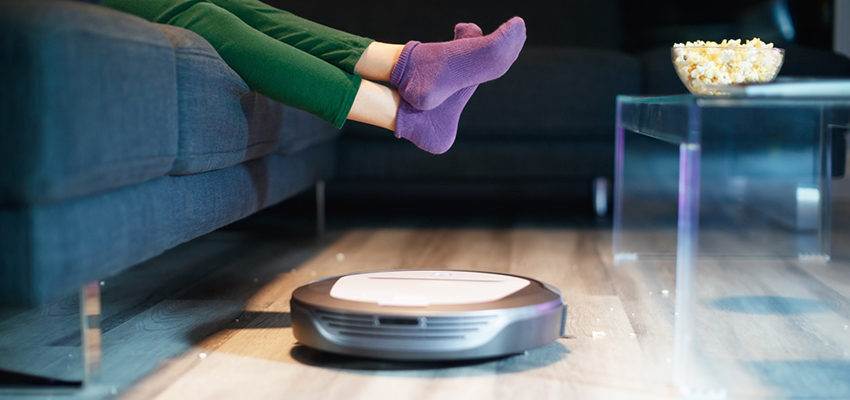 Beyond doing household chores, acting as speakers or helping as virtual assistants, robots can keep us company or keep us entertained. We've chosen 8 home robots that are sure to liven up your home — some are purely practical, while others are kid-friendly and ridiculously cute.
Vector robot
The Vector robot is voice-activated and offers Alexa functionality. This little guy moves, charges himself and knows how to avoid obstacles as it travels around your house. Like Alexa, it helps with questions and performs fun acts like dance and give little fist bumps.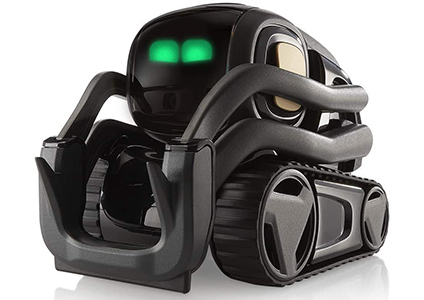 Voice-activated
Can navigate on his own
R2-D2
Finally, you can have R2-D2 at home! R2's built-in speaker means you can play whatever music you like, and kids will have a great time "driving" R2 from a compatible mobile device. You can even watch the newest "Star Wars" movies with R2 and watch as it reacts to the unfolding events.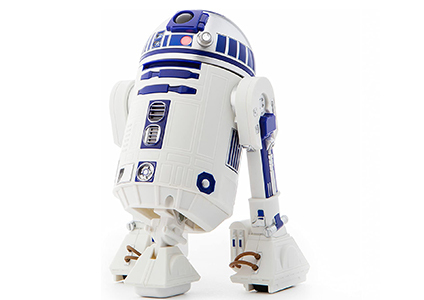 Built-in speaker
Control R2-D2's movements
Echo Plus
The Echo Plus is an upgrade on the Alexa system we all know and love. It has better sound quality than previous generations and can control lighting, thermostats and other house controls. The Echo Plus has over 10,000 skills and is one of our favorite smart home devices.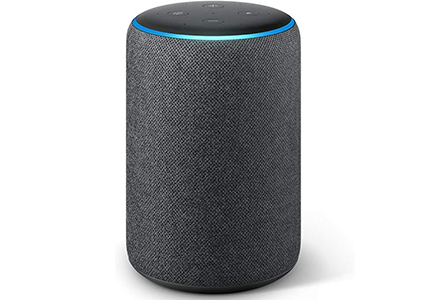 Improved sound quality
Answers a variety of questions
Sphero BOLT robot ball
The Sphero BOLT robot ball is great to have at home if you have a child interested in STEM subjects. Kids learn how to program the bot's matrix to make it do cool stuff like light up its LED display and navigate an obstacle course.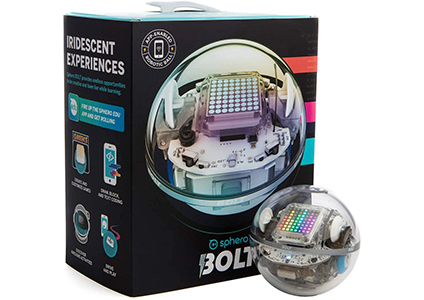 Programmable
Great learning opportunity
Remote Control Robot Dog
Are your kids not quite ready for a real-life dog? Try the next best thing — an obedient, potty-trained robotic puppy! It operates by remote and voice command and can imitate 10 animals. The robot dog is just 1 foot tall, making it a fantastic size for young kids.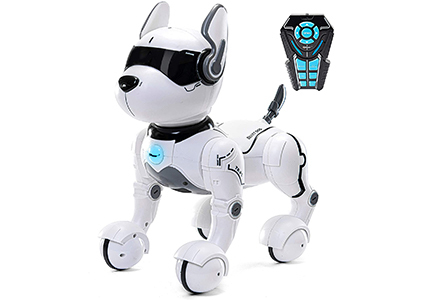 Obeys voice commands
Dances to tunes
ECHEERS Spaceman
The ECHEERS Spaceman loves to dance! It's programmed through a compatible app, making it another excellent learning tool for kids and a fun companion for adults. If you want to laugh and feel good, try playing some upbeat tunes and watching this adorable bot dance its heart out.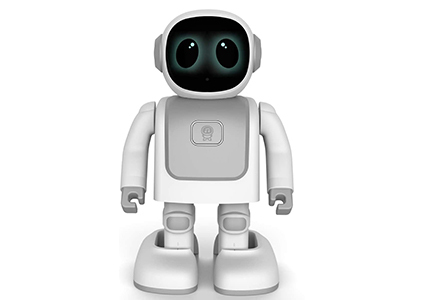 Programmable bot
Bluetooth speaker
Fistone RC Robot Dinosaur
The Fistone RC Robot Dinosaur is a fantastic, kid-friendly robot for dinosaur fans. The dino dances and even goes into "fight mode," where it shouts and wags his tail menacingly (although it won't harm a fly). The dino also responds to touch and to remote control commands. It isn't as education-focused as other kid-friendly robots on our list, but it's still great fun.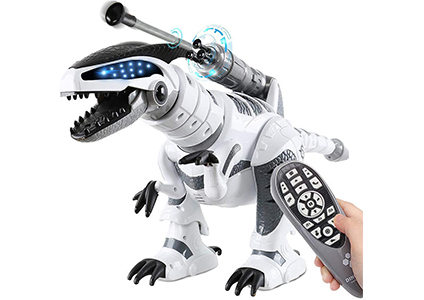 Touch-sensitive
Dances and battles
roborock E35 robot vacuum
The roborock E35 robot vacuum is one of the higher-rated home robot vacuums while still being relatively affordable. It vacuums both hard floors and carpeted areas and has mopping capabilities. Hundreds of reviews are highly complementary, with one of the reviews rated most helpful stated it "will change your life."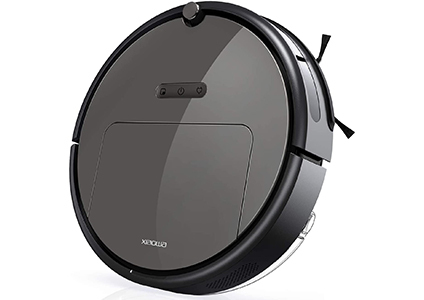 2.5 hours of cleaning on one charge
Vacuums and mops