---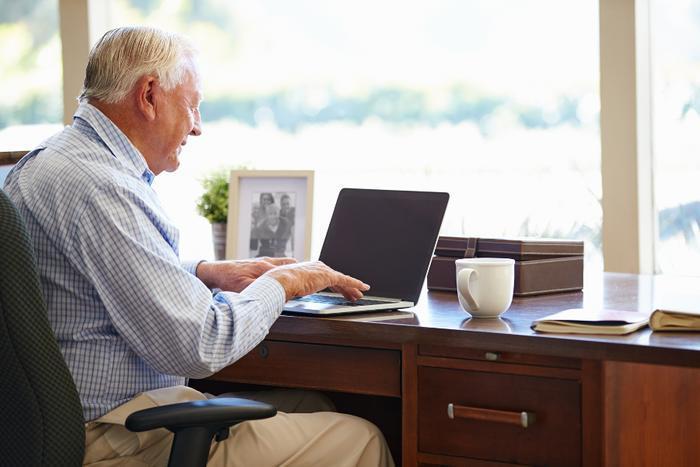 Retirees, and people nearing retirement age, often worry they won't have enough money to support themselves in retirement. Starting a sideline business might be a way to stay busy and make a little extra income.
But choosing the right business is important. If money is already a concern, the last thing you should do is start a business that requires an upfront investment and ongoing overhead.
For example, opening a restaurant in retirement is probably a terrible idea. First, it will require you to put in about 60 hours a week, so it doesn't sound much like retirement.
Second, restaurants fail all the time. If it goes down, it could put you in much worse financial shape than before.
But starting a small business from your home, with a limited, specific objective, can provide both lifestyle flexibility and a small amount of regular income. Some of the suggestions we're about to offer will work best for certain skill sets and in specific locations.
Pet care
Pets are huge business. Consumers love their animals. If you also like dogs, cats and parakeets, a pet care business might be for you.
Dogs left alone at home during the day sometimes need walking, especially if the owner will be working late. If a pet owner frequently travels on business, they most likely would love to have someone they could rely on to look after their pets.
This business requires little more than some business cards and good word-of-mouth and social media activity.
Babysitting
Pets aren't the only things that need constant attention. Young parents often find it difficult to find trusted, reliable care for their children.
If you don't enjoy being around children, this might not be a business for you. But if you're a grandparent and have some experience with children, babysitting – let's don't call it child care because that may conjure up licensing requirements – provides a way to make good money.
Tutoring
Doing well in school has never been more important. Academic standards are rising and parents who want their children to continue their education in a good college hire tutors to help their children with particular subjects.
This business is ideal for a former teacher, but even a laymen with particular expertise in a subject like math or science can probably be a very effective tutor. Getting familiar with Common Core curricula will make your job easier and help you get clients.
Property management
There are more unoccupied homes and buildings than ever before. Absentee owners spend a lot of time worrying about the condition of these properties and might hire you to check on them, inside and out, on a regular basis.
Services might include light housekeeping or maintenance. Be sure to position yourself as a caretaker, not a security firm. Again, that can bring up unnecessary licensing issues.
Marketing services
Small businesses often need help promoting their business but can't afford to hire a marketing company or designate an employee to handle the chore. But if you can write well and are somewhat market-savvy, you may be able to offer your services to local businesses in your community.
Services might include writing a press release and getting it to the local newspaper, or ghost-writing an article for one of the many free publications that cover local communities and are always looking for free content.
And of course, if you can set up and maintain a Facebook page, many small businesses may find that attractive.
Senior IT support
Many older people often struggle with, or are intimidated by, computers and the Internet, but want to participate. If you are somewhat tech-savvy – you don't have to be an expert by any means – seniors might pay to have you come to their homes to straighten out problems with their computers and show them how to do things.
With more seniors choosing to age in their homes rather than institutions, the whole field of senior care is opening up.
Online sales
If you like poking through yard sales and thrift stores, you may find you often come across things that you can purchase for next to nothing – but others would pay much more for if they only had access.
Using auction sites like eBay, you may be able to buy low and sell high, with a huge margin on each sale.
Temporary staffing
Since the Great Recession businesses have been moving away from employees and toward independent contractors. While you might be looking for a part-time job somewhere, you may find you have more flexibility if you set yourself up as an independent temporary staffing agency.
There are likely a number of small businesses in your community that would like to be able to call on you from time to time when an employee is sick or on vacation. Since you are an independent contractor, you are free to turn down assignments, giving you more flexibility than you would have as a part-time employee.
While starting a small business in retirement can be way to stay busy and earn extra income, be careful about selecting the business you start. In particular, stay away from pre-packaged work-at-home businesses. The business you start on your own is likely to be a lot more successful than something you pay for.
The Federal Trade Commission warns that consumers have lost thousands of dollars on schemes that sounded great but turned out to be scams.
Thanks
Keep an eye on your inbox, the lastest consumer news is on it's way!
Unsubscribe easily whenever you want
---