Millions of professionals worldwide are required to work from home for the foreseeable future due to the COVID-19 virus. If you're among those who have had to create a makeshift workspace, a few additions could improve your productivity and mood. Computer equipment aside, there are many ways to add functionality, efficiency and pizzazz to your home desk. (Who knows, maybe your employer is willing to foot the bill for some of these items!)
1. Not just any desk lamp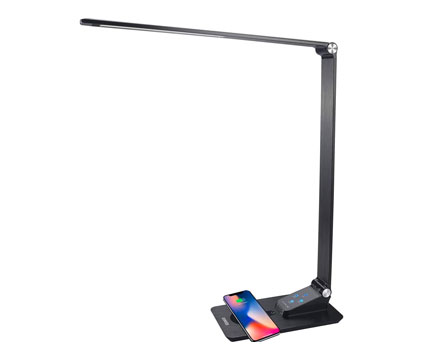 If you're spending a lot of time on video conferencing, you want to make sure your face is visible to your team. This desk lamp by Gerintech features a wireless charger, USB charging ports, three color modes, five brightness levels and an adjustable arm. Use it to bring light to your space and clarity to your face!
Yeti Blue Microphone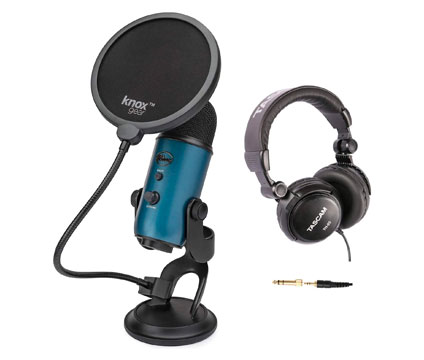 Whether communicating with teammates via video or audio, add an impressive amount of clarity to your voice with an industry-standard USB microphone. Feel free to use it for computer gaming or to start up your own podcast while you're at it!
Gel wrist support pads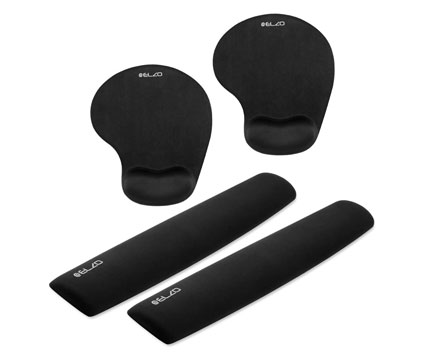 Don't sacrifice the health of your wrists. These pads are great for keeping your hands, fingers and wrists all at an ergonomic level and avoid soreness, pain and numbness.
Homesick Candle from your home state or country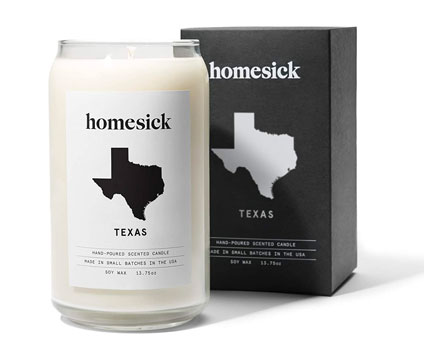 If you're living somewhere other than your birthplace, these candles will take you back to your roots and provide some ambiance to your desk. Each state's candle is made from native plants and other materials. Texas, for instance, smells like dark leather, fresh pine and thick lemon slices combined with cyclamen and a touch of sage to balance the big, bold scents of the Lone Star State.
Network extender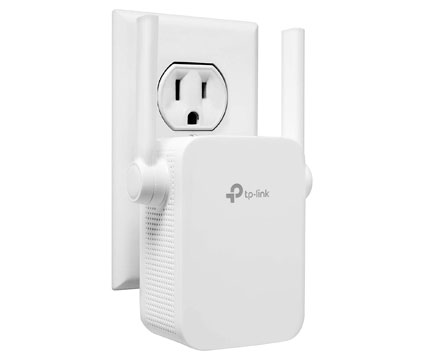 Wifi signals don't necessarily travel well to every nook of your home. If you've chosen to place your desk in an upstairs bedroom, and your router is in the living room downstairs, you may experience poor connectivity. This extender is said to add up to 800 more feet of wifi coverage. Strategically plug it in somewhere between your router and computer and follow the setup instructions.
Dry erase board & markers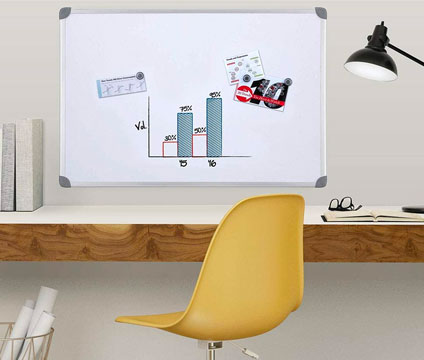 You probably won't have the luxury of an endless supply of Post-It Notes, paper, pens, binders and other standard office supplies, but a single dry erase board hanging nearby adds some organization in a non-digital form.
Vertical scaled monitor desk stand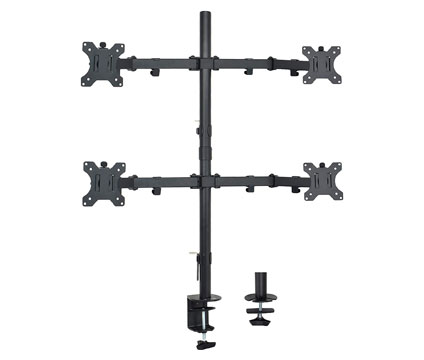 If you require a lot of monitors and you're having a tough time arranging them all, this monitor stand can help. The heavy-duty stand attaches to a desk and supports four monitors at up to 22 lbs. and 30 inches. Swivel individual monitors up to 90º to get the views you crave.
A window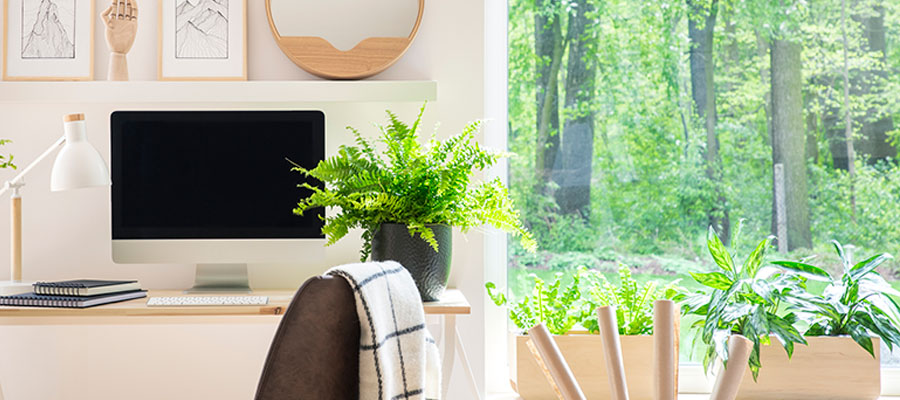 Studies have shown that having some view of the outside world increases your productivity. Choosing an area of your home with access to daylight gives workers the feeling that they aren't trapped and reduces feelings of anxiety. Plus, you never know when a playful squirrel swings by to say hello!
Christopher Walsh contributed to this story.