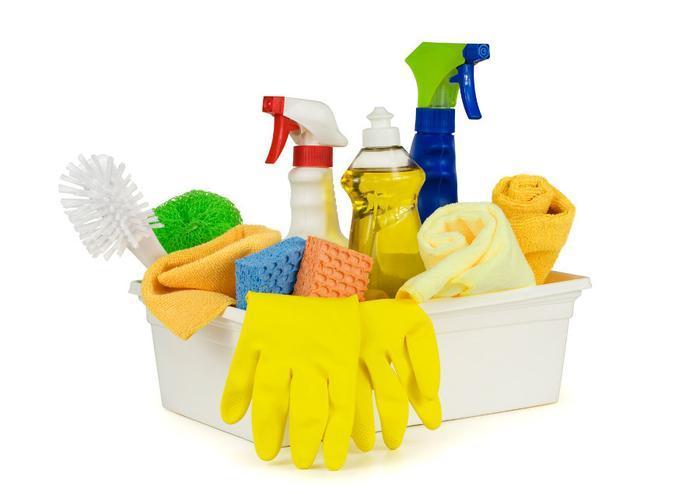 Most people associate cleaning with time, effort, and an array of fancy spray solutions, but getting your home spic and span doesn't have to take all day, or require the use of expensive products.
A few simple tricks can help take some of the hassle out of cleaning, according to the home experts at HouseLogic.com. They recently rattled off a few clever tips for taking a home from grungy to gleaming.
Many of the tips named by HouseLogic can be implemented using items you probably already have around the house.
Easy cleaning hacks
Loathe labor-intensive cleaning tasks? Then the following tips might prove to be useful additions to your mental collection of cleaning know-how.
Freshen up naturally with plants. Skip the air freshener and opt for fragrant houseplants, such as citrus, sweet bay, orchids, or cuban oregano.
Make a "go-cart" for mobile cleaning. Corral your cleaning supplies onto a cart with wheels for easy room-to-room transportation.
Get rid of mattress odors with baking soda. To oust unpleasant odors emanating from mattresses, use a sifter or fine mesh strainer to sprinkle about a cup of baking soda directly onto your mattress. Let it sit for about an hour to soak up the odors, then vacuum it up.
Give greasy stove burners an ammonia soak. Ammonia fumes can power through stubborn stove grease. Simply take ¼ cup of ammonia and seal it up with one of the burners in a large ziploc bag.
Clear garage debris with a leaf blower. Leaf blowers can be handy tools for helping to clear away dust, cobwebs, and leaves from your garage.
Use a drill brush on tub grunge. Retrofit your cordless drill with a scrubber to tackle tough stains in the tub.
Spray shower doors with windshield rain repellent. Solutions like Rain-X can help to keep your shower door clean and dry by causing water to bounce right off.
Clean dirty air vents in the dishwasher. Dirty dishes aren't all your dishwasher can clean. Toss dirt-covered air vents in the dishwasher to get them looking as good as new.