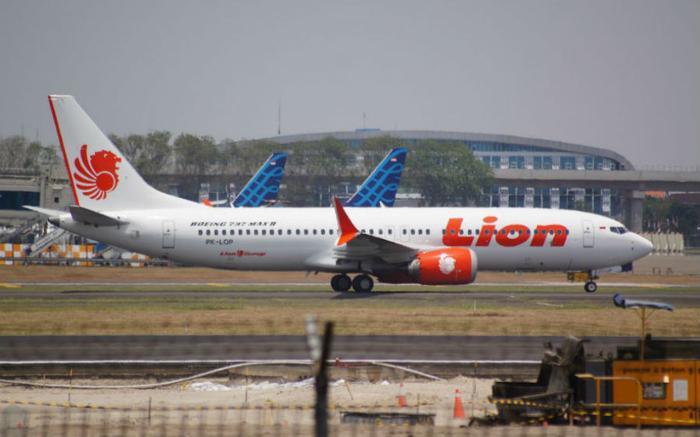 The investigation into one of two recent crashes of Boeing 737 MAX jetliners has shifted to a Florida aircraft maintenance facility.
Citing documents from the investigation of last October's Lion Air crash, Bloomberg News reports the ill-fated jet was serviced at XTRA Aerospace Inc., in Miramar, Florida. The documents reportedly show that while there, technicians worked on the plane's angle-of-attack sensor.
That's significant because the sensor is suspected of sending faulty signals to a flight control system designed to force the nose of the plane down to prevent a stall. If the Maneuvering Characteristics Augmentation System, or MCAS, engages while a plane is taking off, it can be catastrophic.
Two fatal crashes in five months
All 189 people aboard the Lion Air jet died when the plane crashed into the Java Sea. Five months later, there were no survivors when an Ethiopian Airlines 737 Max jet crashed shortly after takeoff. The investigations into both crashes are still underway. Bloomberg reports there is no evidence the Florida repair facility worked on the Ethiopian jet.
Meanwhile, Ethiopian investigators have reportedly concluded the pilots of the Ethiopian jet followed Boeing's emergency steps to disable the MACS, but to no avail. The Wall Street Journal reports details of the flight crew's action were revealed by the plane's data recorder. The recorder shows the pilots re-engaged the MACS before the jet crashed, killing 157 people.
Whistleblowers
In Washington, lawmakers are examining how commercial aircraft are inspected. A whistleblower has reportedly told the Senate Commerce Committee that inspectors assigned to the Boeing 737 MAX aircraft did not receive proper training.
In a letter to the Federal Aviation Administration (FAA), Sen.Roger Wicker (R-Miss.) the committee's chairman, said "multiple" whistleblowers have alleged that some FAA inspectors have lacked valid certification.
Boeing 737 MAX aircraft remain grounded while the company works on a software fix. Bloomberg reports producing the update is taking longer than expected.
The grounding and testing is affecting three U.S.-based airlines -- Southwest, American, and United. Southwest owns 34 MAX 8 aircraft and American has 24 MAX 8s. United owns 14 of the larger 737 MAX 9 aircraft.