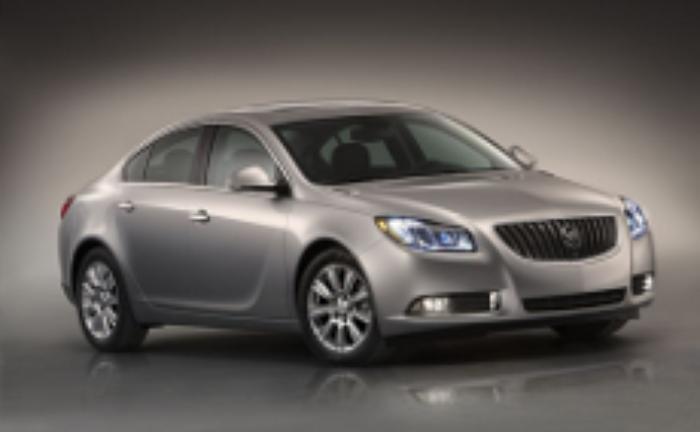 Cars are getting better and consumers tend to hold onto them longer. For one thing, it may take 5 or 6 years to finish paying for them.
Not surprisingly, consumers now keep their new cars an average of 6 years before trading them in or selling them. But not all cars.
The automotive website iSeeCars.com has completed a review of 5 million 2014 model cars sold in the U.S. between September 2013 and March 2014. Then, it checked a year later to see where those cars were.
Most were still with the consumers who bought or leased them but 2.7% – or about 1 out of every 40 – had been sold or traded in. The next question – did any particular models show up on this list significantly more than others?
Well, yes, and the Buick Regal was at the top of the list. Jacob of Sanford, Maine, told of his experience in a recent ConsumerAffairs review:
"My 2014 Buick Regal exploded at 5000 miles on the highway. And I got injured and had to stay at the hospital for 1 week for burns and MRSA caused by the explosion in the Buick Regal. I am never buying a car made by GM ever again," John said.
Least likely to be kept
Here are the 7 models that topped the list, turning over anywhere from 2.6 to 4 times faster than the average:
Buick Regal – 10.7% of owners sell after 1 year
Chevrolet Sonic – 8.9% of owners sell after 1 year
BMW X1 – 7.8% of owners sell after 1 year
Dodge Charger – 7.7% of owners sell after 1 year
Mercedes-Benz C-Class – 7.4% of owners sell after 1 year
Chevrolet Cruz – 7.2% of owners sell after 1 year
Nissan Frontier – 6.9% of owners sell after 1 year
Should this give you pause if you, as a consumer, are considering purchasing or leasing one of these 7 models? Maybe. At least the people conducting the study seem to think so.
"iSeeCars.com analysts think the fact that consumers are giving more of these cars up than the average is directly linked to quality or perceived quality of the cars," said Phong Ly, CEO of iSeeCars.com.
Ly says all 7 cars were ranked as average – 3 stars -- or worse in the J.D. Power 2014 U.S. Initial Quality Study, which surveys consumers after 90 days of ownership.
"Because purchasing a new car is expensive and something most people tend to spend a lot of time on, it stands to reason they would make a change shortly afterward if they felt the quality was lacking," Ly said.
Not necessarily a lemon
It's not that the cars on the list are lemons. It could simply be a case where the bar has been set exceptionally high by competitors. For example, the most frequently-flipped car, the Buick Regal, is in a highly competitive category and might not always live up to buyer expectations.
"Competitors such as the Lexus IS250 and the BMW320i are known for their top-notch interiors and seat comfort, whereas the 2014 Buick Regal has been criticized by some as lacking in these areas," said Ly. "These are two key areas that tend to be of high importance to owners, though it may not be apparent in the test drive whether their expectations can be met in the long term."
The fact that new car buyers tend to flip these cars could actually provide an opportunity for the bargain-conscious used car buyer. Because there tends to be a lot of these models on the market after 1 year they can be purchased at a significant discount.
For example, iseecars.com says a 2014 Buick Regal with 10,000 to 15,000 miles is currently valued at 32.2% less than its new car price. 2014 models with average miles of the Dodge Charger and the Mercedes-Benz C-Class averaged 31.0% and 28.4% less than their new prices, respectively.
"This means that car shoppers have a much greater likelihood of finding their ideal car in terms of color combinations, trim level, options and mileage, if they're shopping for one of the models on the list," said Ly. "With a savings of at least 17.9% over new for all of the cars except one, they can save some serious cash."