---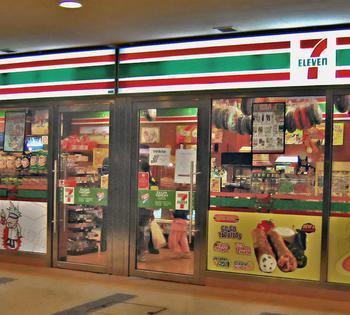 It's not quite as simple as ordering a Slurpee and slamming down a few bucks, but you can now pay your income taxes at more than 7,000 7-Eleven stores nationwide.
The thank-heaven-for-7-Eleven payment plan is intended for people who need to pay their taxes with cash rather than a check or credit card. Never mind that people who deal only in cash may not exactly be in the habit of making large payments to the taxman.
The Internal Revenue Service says it's trying to make life simpler for those who lack traditional means of making payments. 
"We continue to look for new ways to provide services for our taxpayers. Taxpayers have many options to pay their tax bills by direct debit, a check or a credit card, but this provides a new way for people who can only pay their taxes in cash without having to travel to an IRS Taxpayer Assistance Center," said IRS Commissioner John Koskinen.
Don't delay
Using this option isn't something you can put off til the last minute, though. You'll first have to go to the IRS.gov payments page, select the cash option, and follow the instructions.
Here are the steps listed by the IRS:
Taxpayers will receive an email from OfficialPayments.com confirming their information.
Once the IRS has verified the information, a company called PayNearMe sends the taxpayer an email with a link to the payment code and instructions.
Individuals may print the payment code provided or send it to their smartphone, along with a list of the closest 7-Eleven stores.
The retail store provides a receipt after accepting the cash and the payment usually posts to the taxpayer's account within two business days.
There is a $1,000 payment limit per day and a $3.99 fee per payment.
Taxpayers with a traditional checking account can pay through IRS Direct Pay, which will conveniently whisk the money out of your checking account without you having to waste a stamp.
---