---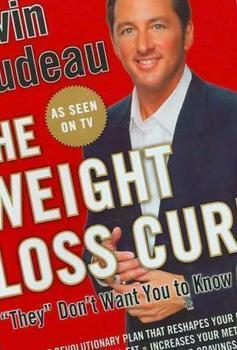 Unfortunately, many people think that big drug companies and the government know how to cure common illnesses but keep the solution secret to protect drug company profits. That makes them perfect foils for pitchmen with a convincing line of patter.
One such super-salesman is Kevin Trudeau, currently serving a ten-year prison term for making phony claims about his best-selling book, "The Weight Loss Cure 'They' Don't Want You to Know About." 
The Federal Trade Commission is now mailing checks totaling about $6.3 million to consumers who bought the book. In 2009, a federal judge ordered Trudeau to repay millions of dollars to consumers after he violated a 2004 FTC stipulated order by misrepresenting the book's content.
"For years, Trudeau fought the FTC's efforts to collect the money he owes consumers, including repeatedly denying that he had any money and hindering efforts to find his money," the FTC said in a statement. 
During one court proceeding, he "took the Fifth" hundreds of times rather than answer questions about where his money was. At one point, the judge jailed Trudeau for not cooperating. 
The court appointed a receiver, who eventually tracked down some of Trudeau's money, which the FTC is now using to partially repay consumers.
What to do
Consumers should deposit or cash checks within 60 days of the mailing date. Those who deposit or cash their checks may receive future proceeds if funds become available.
Do not pay money or give personal information to anyone who says you must pay a fee to receive your refund. The FTC never requires consumers to pay money or to provide information before refund checks can be cashed.
Consumers who receive checks and have questions can contact the FTC's refund administrator, Analytics, at 844-828-4437. Learn more about this refund program at ftc.gov/trudeau.
---