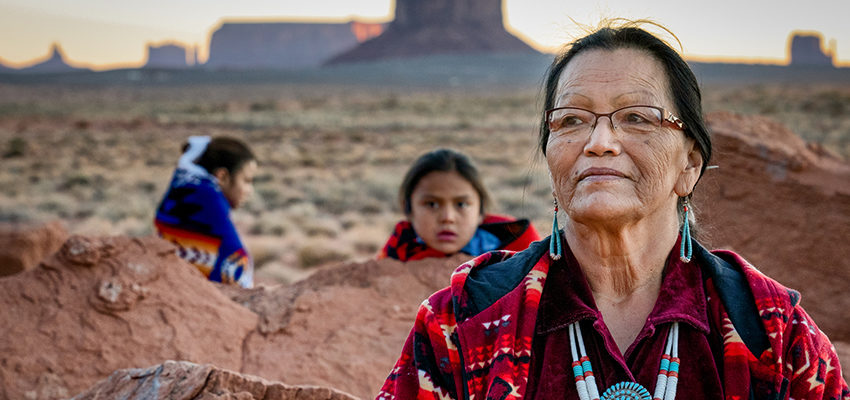 Indigenous Peoples Day recognizes and celebrates that Native populations were the first inhabitants of the Americas. South Dakota was the first state to officially rename Columbus Day in 1990, according to the Smithsonian. Since then, Indigenous Peoples Day has been celebrated on the second Monday of October in dozens of states and smaller jurisdictions.
Regardless of your heritage, this is a time to honor the cultures, contributions and resiliency of American Indian peoples. Below, we suggest both products to buy from Native-owned businesses and art to enjoy that amplifies Indigenous voices.
1. Shop at Native retailers
Clothing companies like Beyond Buckskin work with Indigenous artists to offer garments, jewelry and accessories meant to be enjoyed by everyone. The designers know how to draw from their Native American backgrounds without including any sacred aspects that shouldn't be sold.
"We definitely want non-Native people to purchase from Native American artists as opposed to places like Urban Outfitters or Forever 21, since these companies make a lot of money off of a caricature of our cultures," Beyond Buckskin's website states.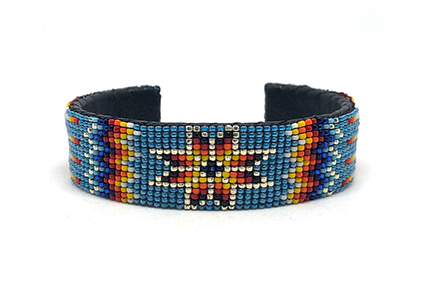 Apparel, beadwork, accessories, blankets, decor and more
Most orders arrive in one to two weeks
The NTVS is another good retailer for anyone who supports American Indian culture. Some of the designs are light-hearted or funny (one T-shirt proclaims, "I WAS TOLD THERE WOULD BE FRYBREAD"), while others address serious issues like colonization, representation and harmful stereotypes. Most of the designs have some kind of story behind them. The art and streetwear brand's mission is to teach Native kids the importance of embracing their culture and history.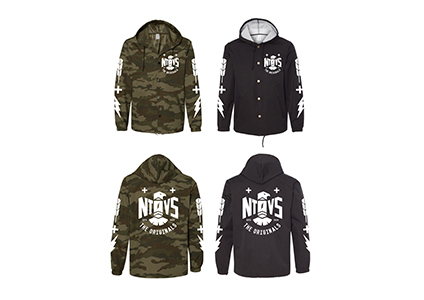 Wholesale options for apparel and prints
Most orders arrive in three to six business days
You should also check out the Indigenous-owned She and Turquoise for jewelry, Trickstar Company for apparel and home goods, Ginew for denim and N8V Movement for bags and accessories. Keep an eye out for Santa Fe's 2020 Virtual Winter Market — more details should come later in the year.
2. Watch Indigenous films
In addition to the feature-length films listed below, we suggest "First Contact," a short directed by artist Steven Paul Judd (Kiowa-Choctaw) and Ryan Redcorn (Osage), who also performs with the 1491s and co-founded Buffalo Nickel Creative.
Blood Quantum
"Blood Quantum" is a Canadian horror zombie flick directed by Jeff Barnaby (Mi'kmaq), who grew up on the Listuguj Reserve in Quebec.
"Blood Quantum" has a 90% score on Rotten Tomatoes and favorable reviews in The New York Times and The Guardian.
Be aware: this film includes severe violence and gore, moderate profanity and mild nudity, according to IMDb. Fans of George A. Romero will probably love this movie, but we wouldn't suggest it for young children.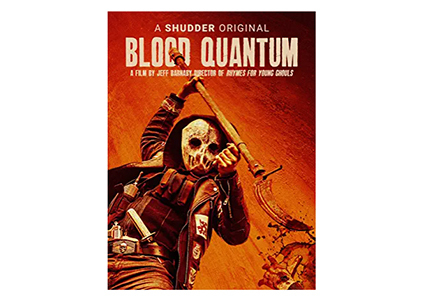 Runner-up for People's Choice Award
Not rated
The Inconvenient Indian
Michelle Latimer's genre-bending documentary premiered last month. It combines archival footage and interviews with dance, visual arts and traditional customs, such as tattooing and hunting.
Previously, Latimer (Métis/Algonquin) directed the Viceland series "RISE," which explored the cultures of Indigenous peoples throughout the Americas, including Standing Rock, Winnipeg and Brazil.
The film is adapted from Thomas King's award-winning book, "The Inconvenient Indian: A Curious Account of Native People in North America." You can also buy the book the film is based on from Amazon.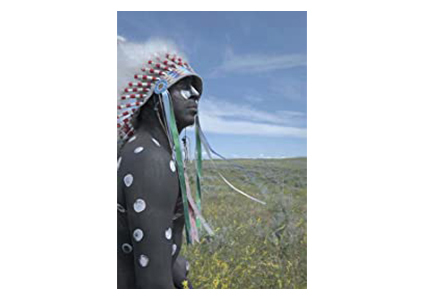 People's Choice Award for documentaries
Not rated
Love and Fury
Seminole-Muscogee director Sterlin Harjo's newest film explores the complexities facing Native artists in a post-colonial world. Watch the "Love and Fury" trailer, edited by Blackhorse Lowe, and keep an eye out for its release. In the meantime, you can watch Harjo's "Mekko" and other films on Amazon. You can also find Lowe's "Chasing the Light" on Amazon (about a depressed writer and a drug deal gone wrong — watch the trailer on  YouTube).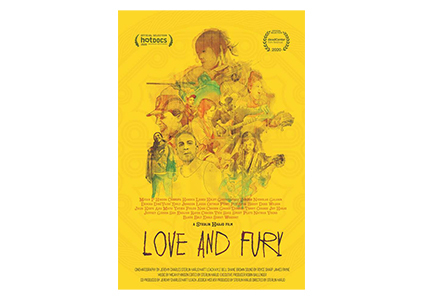 Starring Joy Harjo, Yatika Fields, Laura Ortman, Micah P. Hinson and more
Produced by Crazy Eagle Media
3. Donate to Indigenous charities
IllumiNative is a collective of Native storytellers, artists, youth, organizers, tribal and grassroots leaders and non-Native allies. Its mission is to amplify authentic and accurate portrayals of Native peoples in culture, media and education. When you donate to IllumiNative, you receive an immediate online confirmation, followed by a personal acknowledgment from the organization.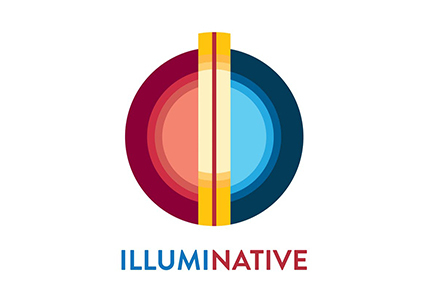 Advocates for justice, equity and self-determination
100% of your gift is tax deductible
NDN Collective is based in Rapid City, South Dakota. Its mission is to defend, develop and decolonize. Its campaign focus areas include climate justice and racial and education equity. The organization also offers grants and fellowships to invest in Indigenous changemakers and provides financing for regenerative community and national development projects through the NDN Fund.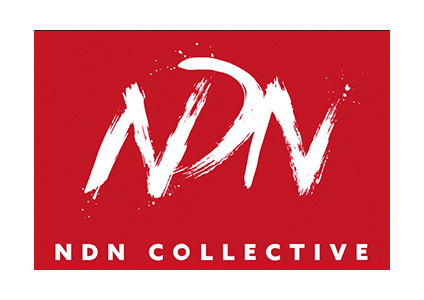 One-time or recurring donation options
Sign up for volunteer opportunities
Contribute to the Indian Law Resource Center to support legal defense for Native peoples' human rights throughout the Americas. You can also donate to the National Indigenous Women's Resource Center, whose mission is to end violence against Native women through training, technical assistance, educational resources and policy development.
4. Read books by Indigenous authors
We've included Amazon links below, but you can also find some of these books at independent and Indigenous-owned bookstores. For example, Birchbark Books in Minneapolis and Red Planet Books and Comics in Albuquerque are currently open for online sales.
"There There" by Tommy Orange
"There There," a 2019 Pulitzer Prize finalist, is a novel about the complexities of Native life in urban spaces. It follows 12 American Indian characters as they make their way to the Big Oakland Powwow in California. Tommy Orange, a member of the Cheyenne and Arapaho Tribes of Oklahoma, graduated from the Institute of American Indian Arts.
"When the Light of the World Was Subdued, Our Songs Came Through," A Norton Anthology of Native Nations Poetry
This Norton anthology includes work by more than 160 poets representing nearly 100 tribal nations. U.S. Poet Laureate Joy Harjo served as editor alongside contributing editors LeAnne Howe and Jennifer Elise Foerster. The opening includes a blessing from former Oklahoma Poet Laureate N. Scott Momaday.
"Heartbeat of Wounded Knee" by David Treuer
Through memoir, reportage and historical research, David Treuer (Ojibwe) reexamines the American Indian narrative, starting with the Wounded Knee Massacre in South Dakota and moving to the present day. "Heartbeat of Wounded Knee" was a finalist for the 2019 National Book Award and shortlisted for the 2020 Andrew Carnegie Medal for Excellence.
Treuer's book is, in part, a response to "Bury My Heart at Wounded Knee" by Dee Brown, which was published in the 1970s and declared that the culture of the American Indian had been destroyed. "This book," Treuer writes, "is adamantly, unashamedly, about Indian life rather than Indian death."
"Cheyenne Madonna" by Eddie Chuculate
"Cheyenne Madonna" is a collection of loosely linked short stories about Old Bull, a 19th-century Cheyenne Indian, and Jordan Coolwater, his distant relative living on his grandparents' Creek Indian land in the 1970s. Alcohol and poverty are recurring themes, but so is family bond.
"Chuculate presents a profound disconnect between the mythology of Indian art and the present-day reality of Indian artists, who rarely get to be artists without the cultural qualifier," according to a review in the Santa Fe New Mexican. "He also lays bare the effects of wide-spread multi-generational addiction without making excuses for the way his characters treat each other. There are no saints in here, and no demons, either. Cheyenne Madonna is a fantastic debut."
"An Indigenous Peoples' History of the United States" by Roxanne Dunbar-Ortiz
In the spirit of Howard Zinn, this is a history of the United States told from the perspective of Indigenous peoples. Veronica E. Velarde Tiller (Jicarilla Apache), author, historian and publisher of Tiller's Guide to Indian Country, called this book "a must-read for anyone interested in the truth behind this nation's founding."
Dunbar-Ortiz has been an activist in the international Indigenous movement for more than 40 years. She has authored several other books, including "Roots of Resistance: A History of Land Tenure in New Mexico."
5. Listen to Indigenous voices
The podcast All My Relations challenges stereotypes and explores topics facing modern Native people. In the first season, hosts Matika Wilbur (Swinomish and Tulalip) and Adrienne Keene (Cherokee Nation) interview guests to deconstruct ideas around sovereignty, cultural appropriation, sex and more. Wilbur is also a photographer and creator of Project 562, and Keene is the mastermind behind the blog Native Appropriations.
Listen to All My Relations on Apple Podcast, Spotify and Google Play.
IlumiNative, one of the charities mentioned earlier, also created a podcast to increase the visibility and ensure accurate portrayals of American Indian peoples in pop culture.
For music, check out RPM Radio to hear modern tunes or Drumhop to find an online archive of old recordings.
If you like dreamy songs with a little edge, listen to Samantha Crain (Choctaw), whose new album, "A Small Death," came out earlier this year. We also highly suggest Black Belt Eagle Scout. Micah P. Hinson, a singer-songwriter of Chickasaw ancestry, is influenced by bands like The Cure, Nirvana and Ministry.
Keep an eye out for releases from Canyon Records, a label based in Phoenix, Arizona, that supports traditional and contemporary Native American artists.
6. Appreciate Indigenous art
You can buy prints from Steven Paul Judd from The NTVS (Kiowa-Choctaw), check out the NDN World Virtual Reality Experience and watch this Indigenous fashion documentary.
Yatika Starr Fields, a painter and member of the Cherokee, Creek and Osage tribes, is just one artist we've been obsessed with lately. His murals are known for their kaleidoscopic imagery and references to both historical themes and current affairs.
Fields' work is represented by galleries in New York City and the U.K., as well as Joseph Gierek Fine Art in Tulsa, Oklahoma. Gierek held a "Cultural Crossroads" exhibit in 2017 that also featured work by legendary Chiricahua Apache sculptor Allan Houser and the late multimedia artist Shan Goshorn.
Also in Oklahoma, you can find one of the most comprehensive collections of American Western art the Gilcrease Museum. Fortunately, anyone can see the Native American artist collections online.