Your garage can be a handy storage area for your home. However, over time, it may become the catch-all for too many things. If you noticed your garage has turned into a maze of boxes and seasonal decorations, check out these space-saving products that bring order to your messy world.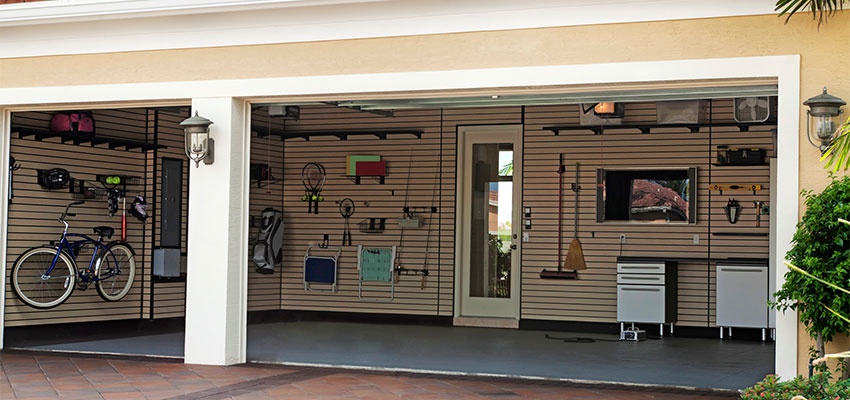 Adjustable wall holder
The first step is organizing all your tools. An adjustable wall holder is ideal for holding and organizing items like rakes, shovels and brooms. The best part about this wall holder is the simplicity of finding all your tools, plus, they will all be in the same spot.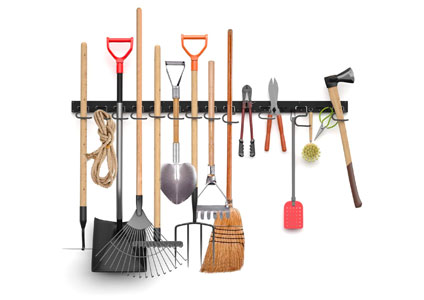 Great for garages, shops and closets
Galvanized steel hooks
Sports gear organizer
Now that you have all the tools out of the way, it is time to battle with all the athletic equipment. Try mounting a sports gear organizer to your wall. Not only can it hold bats, balls and rackets, it also holds shoes, hats and jackets. This way, if you have a favorite hat or jacket when you play, you can easily store it on this product so you will always be able to find it.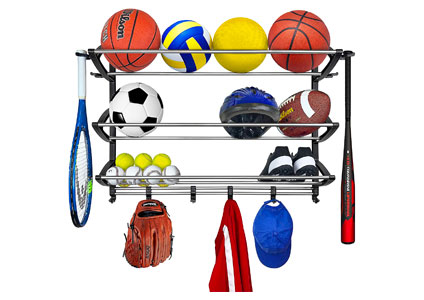 Adjustable hooks included
Strong steel and polymer
Bike wall rack
Now is a good time to tackle those bikes in the corner or on the floor of your garage with a wall rack. Wall racks hold your bike in a vertical position allowing for easy storage and accessibility. With a bike wall rack, you will never have to worry about knocking over your bike again!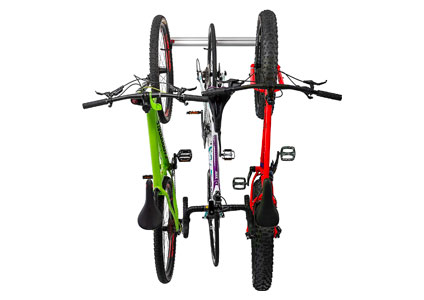 Fits multiple wheel sizes
Installation takes minutes
Clear storage containers
You should then get clear storage containers for all the other odds and ends in your garage. We recommend clear storage so you can see the contents of any of the boxes. We also recommend that the lids be secure so that you won't spill any contents if the box falls over.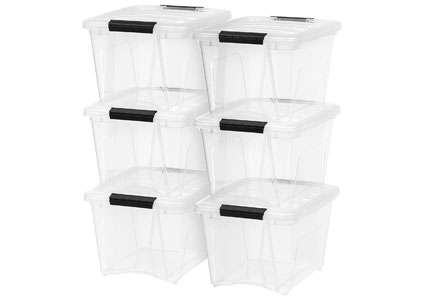 Built-in handles
Stackable
Sturdy shelving
A plastic shelving unit would easily hold all the clear storage containers you just filled up if you have space left on the sides of your garage. The plastic shelving will not rust or stain and will ensure your garage looks neat and tidy.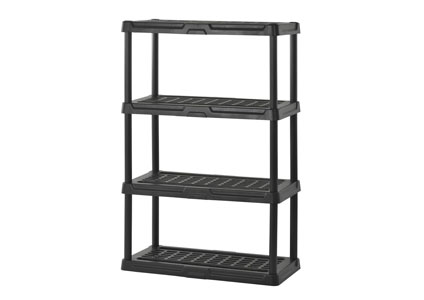 150-lb shelf capacity
Installation in minutes
Overhead storage rack
If you do not have any space in your garage, then an overhead storage rack is for you. These racks can easily store all those clear storage containers, and you'd have room to keep ladders and other things as well. You also avoid water damage from your floor.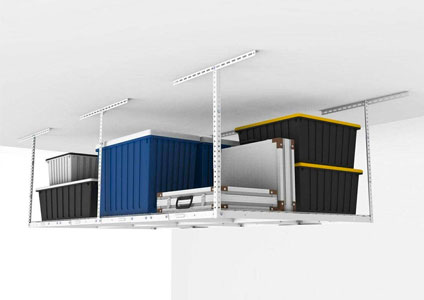 Stable grid design
Great for seasonal items
Keeping your garage organized can go a long way towards saving you time finding things that you rarely use. Once you organize your garage, perhaps it's time to organize your closet or another part of your house. To help, check out our other articles on: