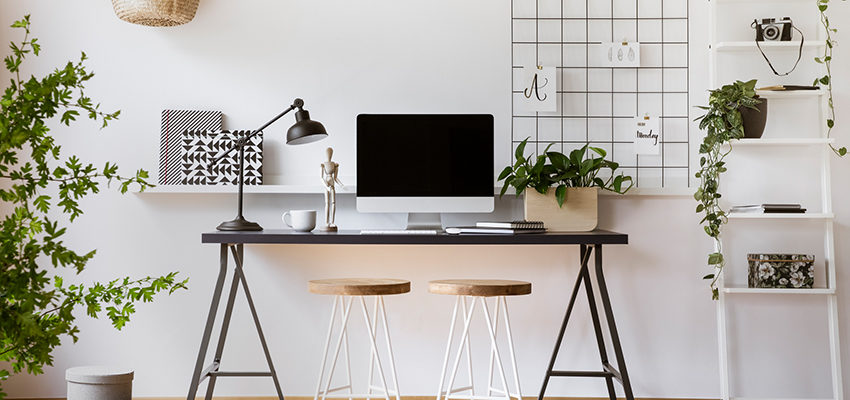 You may already know that plants may purify the air in your home and make you feel calmer and connected to nature, so why not add a few splashes of green to your workspace? We hand-selected some affordable options that will make your day a little brighter.
Bonsai starter kit
Bonsais can seem overwhelming — expert bonsai tree gardeners across the world give these little wonders meticulous attention and care. However, it turns out that taking care of a bonsai tree doesn't have to be too difficult. This starter kit makes it as easy as possible and provides four cute bonsai trees.
Herb garden starter kit
What's more quaint and satisfying than growing herbs at home? You don't even have to see it as an indulgence — you're saving money by growing herbs instead of buying them at the store. It's all worth it once you taste that fresh summer dish with your own homegrown parsley, thyme, cilantro or basil.
Funky vegetable kit
We can't get over how cool this funky vegetable kit is. You get to grow:
Purple carrots
Multi-colored Swiss chard
Purple-red Brussel sprouts
Striped tomatoes
Yellow zucchini
Check it out — you need to eat your veggies, anyway!
Flowering tea
This little green miracle product is wild and we love it — it looks like something you'd find on an alien world, both exotic and striking. The idea is simple: place a tea bundle in a clear glass pot with boiling water. Not only will you have some tasty tea, but you'll see a tea leaf blossom into a beautiful floral array.
Owl planters with succulents
These owl planters with succulents are a real hoot — they're cute and cheer us up when we look at them. They even come with a tiny watering can. Who will enjoy this gift best? Who, who?
 DIY Terrarium Kit
We love this fun, DIY mini-terrarium. It includes everything you need, from the glass container to the base stones to the ground moss! Bring a little ecosystem to your desk with this kit.