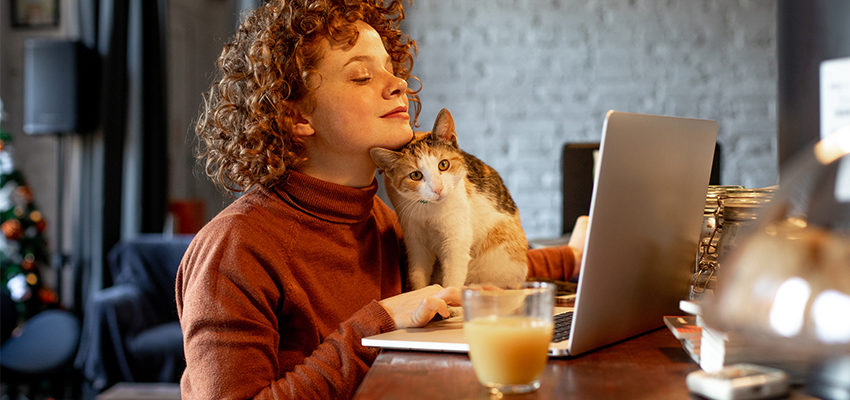 In June, the American Humane Society encourages people to adopt shelter cats, partly because the kitten population surges each spring. If you've been on the fence about adopting a companion pet this far into 2020, now is the best time to commit.
One of the best ways to enrich your new little friend's environment is with an empty cardboard box (convenient for online shoppers!). Additional low-cost options include laser pointers, ping-pong balls and catnip. However, for more out-of-the-box ideas, here are our suggestions.
1. Outdoor bird feeder
The window is basically your cat's TV, and an outdoor bird feeder is their subscription to Netflix. Cats love looking at birds. It's great because you get to hear those cute chattering-chirping noises when they click their teeth together really fast — it only happens when cats get really excited!
Platform, perch and window bird feeders appear to be most loved by felines. To decide which feeder is right for you, think about what types of birds are most common in your area. Remember to get quality birdseed and keep your feeders clean.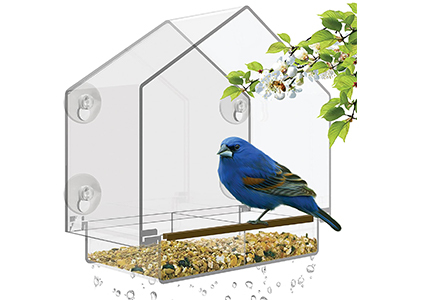 100% clear acrylic
Guaranteed for all weather
2. Window perch
Window perches work miraculously to enhance your kitty's environment, especially in tandem with an outdoor bird feeder. We like the Kitty Cot Original World's Best Cat Perch because it's American Humane Society approved and has excellent customer reviews.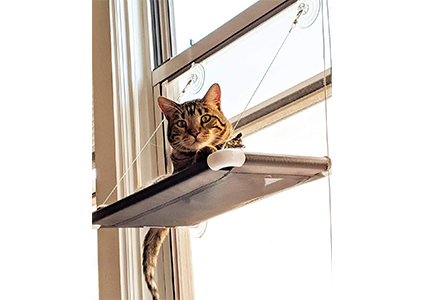 Easy to clean
Sturdy support cables.
3. Interactive robotic cat toy
Even cats with the most independent personalities need mental stimulation. If your work schedule keeps you busy most of the day or you spend large portions of time away from home, you can buy robot cat toys to help keep your cat happy. Robot cat toys, like the one below, are battery operated and run for hours to keep your kitty busy.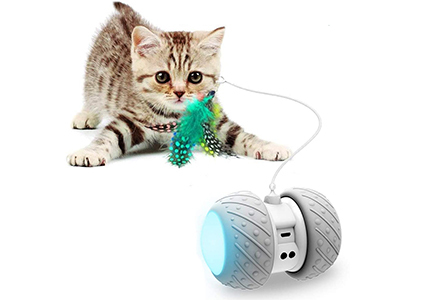 360-degree self-rotating ball
Built-in spinning LED light
4. Indoor climbing tree
Sometimes called cat condos, climbing trees are great because they let your cat exercise and reduce stress. Kitty can climb, stretch, scratch and nap. We like the 64-inch Feandrea cat activity tree because it comes with sisal-covered scratching posts, a detachable bowl and plenty of places for your cat to nap or play.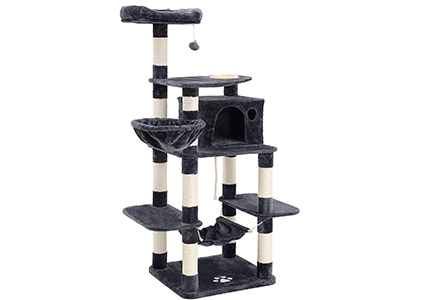 Includes hammock and cave
Anti-toppling design
5. Fancy water bowl
Cats love running water. It keeps them hydrated, healthy and happy. We like the Veken cat water fountain because it lets you easily track how much water your cat is drinking. You must be realistic as a cat owner, though — there's a chance kitty will still drink out of your toilet.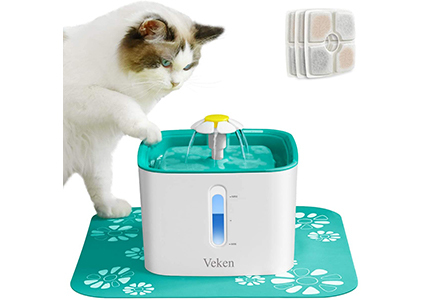 Triple filtration system
Includes silicone mat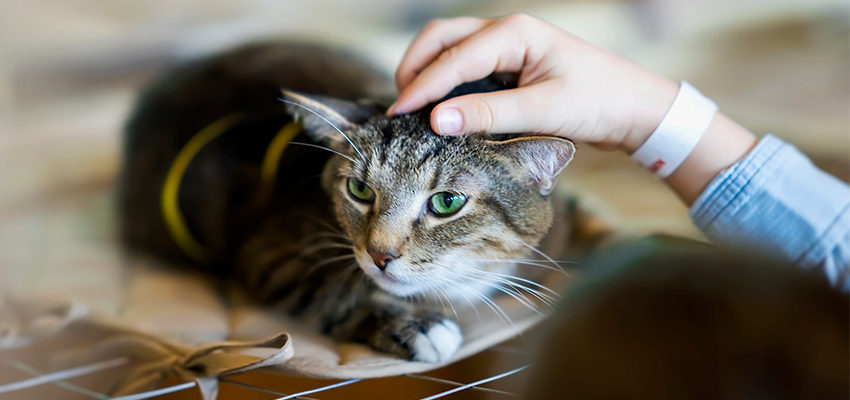 In addition to these fun toys and accessories, you can spoil your new cat with special cat treats and food. For more information, check out the American Humane Society's cat adoption checklist and be prepared for most cat health issues by reading our guide to pet insurance.