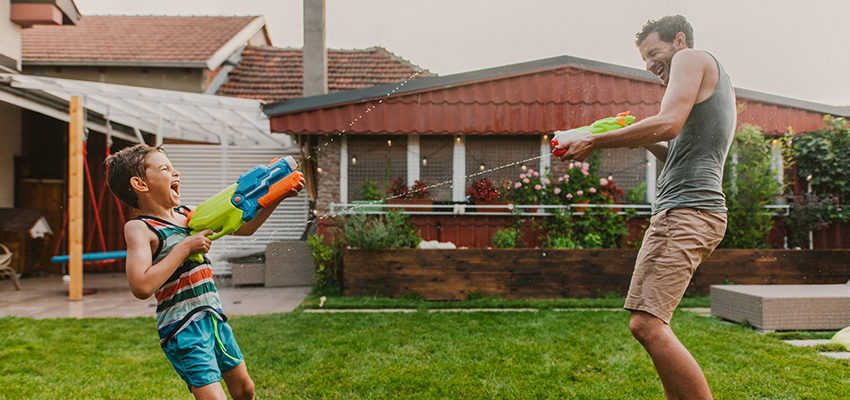 Summer always includes time for some fun in the sun. If you're sharing space with your kids at home, outside water activity is a must. With some of our great ideas, you can create your own liquid entertainment at home so your kids will have lasting fun. But remember: Don't forget the sunscreen!
Slip and slides
Transform your backyard into a racecourse with a slip and slide. These slides are fun for kids of all ages as they race each other to the end. You can make them even more slippery by rubbing some soap on them!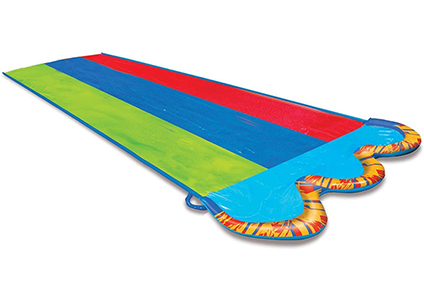 16' x 82" wide
Includes 3 inflatable body boards
Water sprinkler
Who doesn't remember running through the sprinklers as a kid? Go one step further and purchase a crazy sprinkler to show your kids how fun this simple garden tool can be. Sprinklers are an excellent way for your kids to cool down and get some exercise while they jump and skip through the water.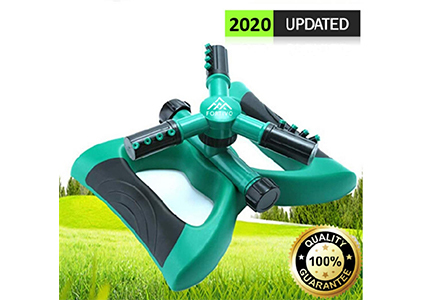 360-degree rotation
Up to 30-foot range