Many say breakfast is the most important meal of the day, but you may not know it doesn't take a lot of time to make ourselves an exceptional breakfast. Below are 5 simple breakfast solutions for tasty breakfasts when you don't have time to spare.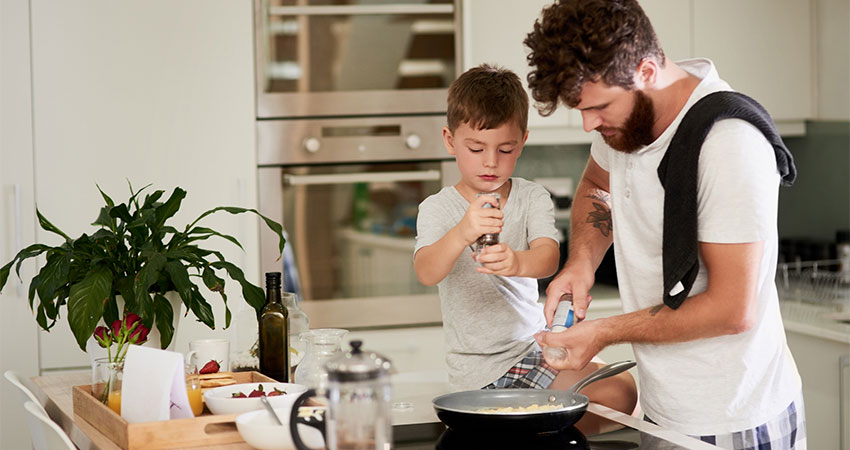 Banana pancakes
Who doesn't love a good pancake? If you adore pancakes but don't like all the calories, try this simple alternative. All you do is whisk the banana and eggs together in a mixing bowl and put them on the skillet. Sprinkle cinnamon on top when you serve. This recipe only takes a few minutes, but you will find yourself eating every last bite.
Ingredients
One Ripe Banana
Two Eggs
Cinnamon to Taste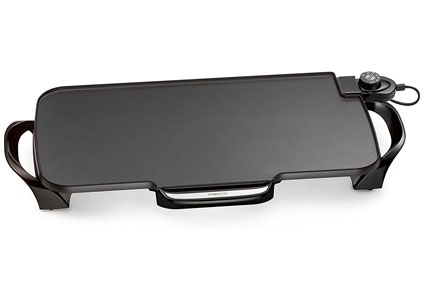 Nonstick electric griddle
Perfect for piping hot pancakes
Sweet potato pancakes
If you're a fan of pancakes and all things sweet, then this recipe is for you. Mix the mashed sweet potatoes with the water and cinnamon. Then add the one cup of pancake mix until everything is blended — and yes, the batter will be a little lumpy. These pancakes may be a new household favorite!
Ingredients
1/2 a cup of mashed sweet potato
1 cup of pancake mix
1 cup of water
1 tor 2 teaspoons of cinnamon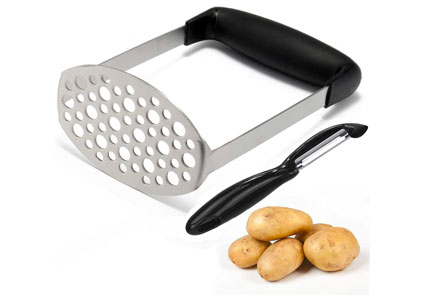 Lightweight potato masher
Works for other root vegetables
Peanut butter yogurt
Don't have the time to warm up the stove? Then grab your bowl for this yummy breakfast. Pour about one cup of yogurt and mix it with the powdered peanut butter. This tastes like you are eating peanut butter right out of the jar! Top this yogurt with chia seeds and/or granola if you want a hearty crunch.
Ingredients
1 cup of vanilla or plain yogurt
2 tablespoons of powdered peanut butter
1 teaspoon of chia seeds (if desired)
Granola (if desired)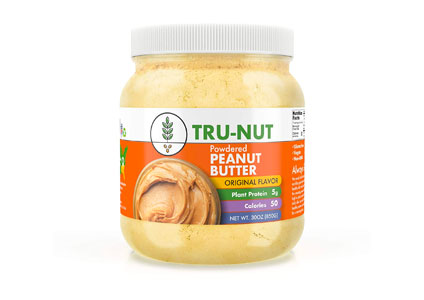 85% less fat than normal peanut butter
5 grams of plant protein per serving
Banana breakfast cookies
Prefer to grab and go? Then these cookies are for you. First, start your oven and set it to 350 degrees. Mix all 4 ingredients together and shape them into round spoonfuls on your cookie tray. Put them in the oven for about 20 minutes. When done, wait to take them off the tray until cool. Finally, you can put them into individual bags for a grab and go option in the morning.
Ingredients
1 ripe banana
1 to 2 cups of old fashioned oats
Dark Chocolate Chips
Cinnamon for taste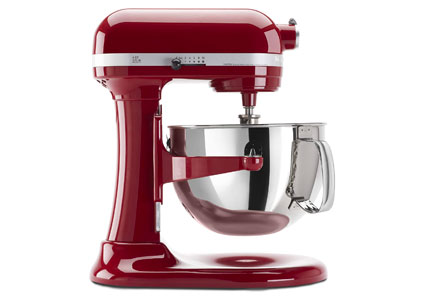 10-speed mixer
10 different attachments
Egg cups
Our last idea is a little more work but can be made ahead and reheated when needed; however, you will need a muffin tin. First, load in the spinach, then add the desired amount of veggies to each spot and, finally, pour in your egg whites near the top. Stick the pan in the oven at 350 degrees until your eggs are cooked. Now you have mini quiches you can eat right away or later.
Ingredients
Spinach
Peppers
Cherry tomatoes
Onions
Egg whites equal to 12 eggs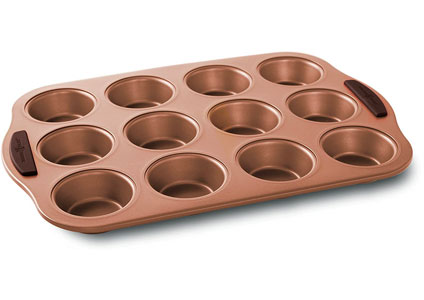 Durable steel muffin tin
Copper finish with silicone grips
We hope these recipes become favorites in your household! And if you're looking to upgrade your appliances to make breakfast even easier, check out the ConsumerAffairs resource on finding the best appliance brands.