Cinco de Mayo is a celebration to commemorate the Mexican Army's victory over the French Empire. Usually, you eat delicious food, listen to traditional music and have a great time with friends and family. However, with social isolation, we may need to rethink our approach. Here are 5 great ways to celebrate Cinco de Mayo while keeping the safety of others in mind.
Mix it up with a margarita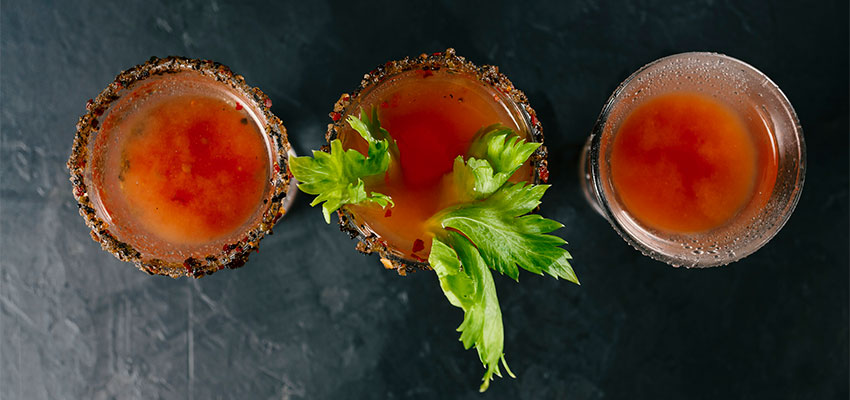 Sure, we all have our own classic margarita recipe, but why not mix it up this year with a new take on the typical drink. For instance, why not try a "Veracruzana Pineapple Margarita?" Or a spicy "Caliente Kiss Margarita?" To help you get started, here is a simple recipe you can try:
Caliente Kiss Margarita
Grab your shaker and combine:
2 ounces of silver tequila
2 ounces of tomato juice
1 squeeze of chili sauce
1 dash of black pepper
1 dash of Worcestershire sauce
1 dash of celery salt
1 dash of paprika
1 dash of cumin
A squeeze of lemon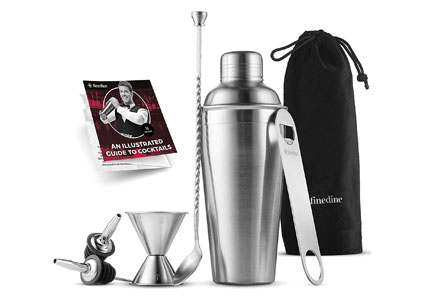 Full cocktail set
Stainless steel
¡Decorar para una fiesta!
We may all be stuck indoors, but that doesn't mean we have to keep things humdrum. Decorate your household like a fiesta! Put up streamers, plant paper flowers, don't forget the garland and dance the night away.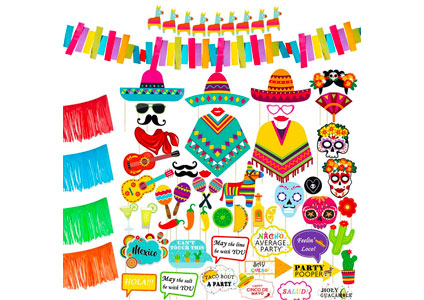 58-piece set
Fiesta-inspired designs
Have a virtual fiesta
You may have already done a few virtual meetings on any number of video chat apps, so why not have a fiesta on the same platforms? Choose an app, pick the time and invite your friends and family.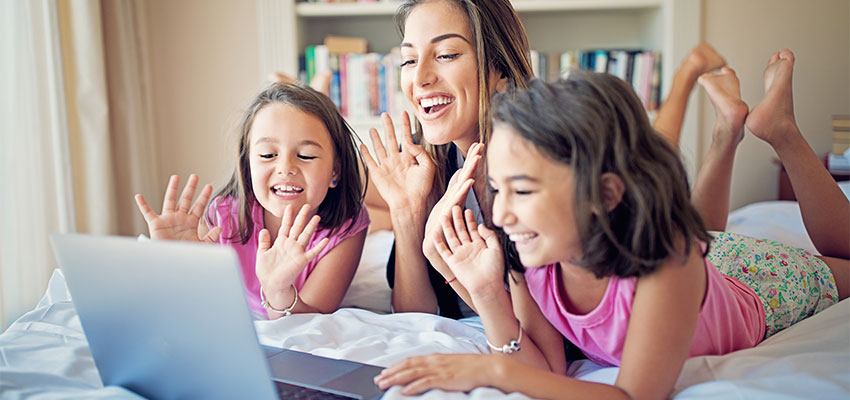 Tacos tacos tacos!
Since Cinco de Mayo also happens to fall on Taco Tuesday, there isn't a better time than now to explore your taco culinary skills. Order some ground beef and tortillas, add your signature style and have a fiesta in your backyard!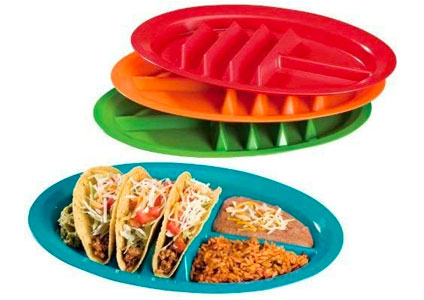 BPA free
Dishwasher and microwave safe
Understand the history of Cinco de Mayo
All too often we celebrate a holiday without knowing the reason we party. Why not take some time and discover the reason we celebrate this time with a historical retrospective? Check out the great info from the History Channel about the whos, whats and whys we clink glasses on Cinco de Mayo.