---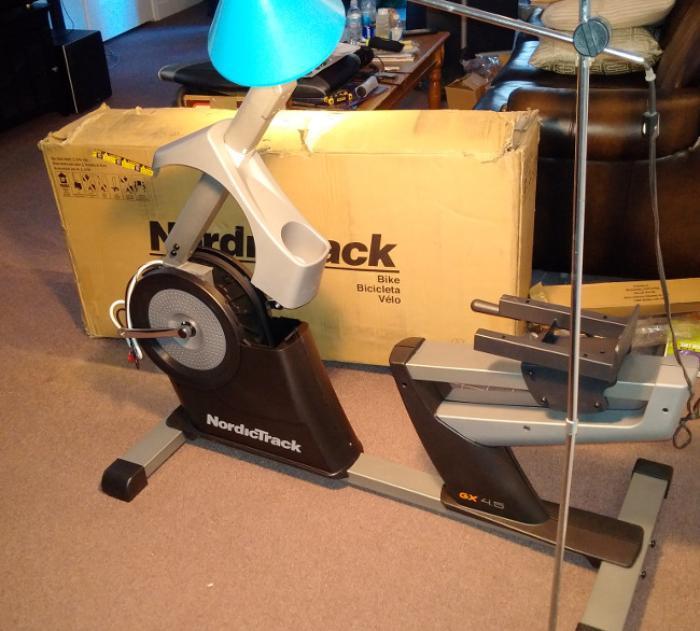 A gym membership can be expensive, and having to travel to another location to get in a workout can also be inconvenient, especially for busy people.
That's why many consumers opt to purchase one or two pieces of exercise equipment for their home, so that they can get in their exercise whenever they have a few spare minutes, or while they are watching TV. Depending on the type and quality of the equipment you purchase, you should be able to get as much value from home exercise equipment as you would a gym membership.
Choosing a piece of home exercise equipment to buy is similar to selecting the equipment you want to use at a gym. Different equipment provides different benefits.
Types of equipment
At the gym, the treadmill might be among the most popular machines. It rates high for burning calories and promoting cardiovascular health.
Elliptical machines and stationary bikes don't have quite the calorie burn rate of treadmills but they are both a lot easier on joints. For people who are overweight, starting on one of these machines might be a better option than a treadmill.
Resistance training machines promote muscle development in specific areas of the body. They are used to increase body strength and are an important complement to cardio equipment.
Just as the machines at the gym, your home exercise equipment should also provide plenty of data about your workout. Quality cardio machines, such as treadmills, ellipticals and stationary bikes, should come with controls allowing consumers to easily change the exercise information and control display.
Data collection
A good treadmill, for example, should include time and distance monitoring. That display tells you how far you would have traveled if you were on an open surface and how long you have been exercising.
By entering some data about yourself – primarily your weight – a calorie monitor should estimate how many calories you have burned during your workout. By adjusting the speed and incline of the treadmill you can increase or decrease the calorie burn rate.
Choosing the brand of equipment to purchase requires a bit more research. Fortunately, ConsumerAffairs readers have posted hundreds of reviews, detailing their experience with the products and the companies that sell them.
Here are a few of the better-known brands:
Yowza Fitness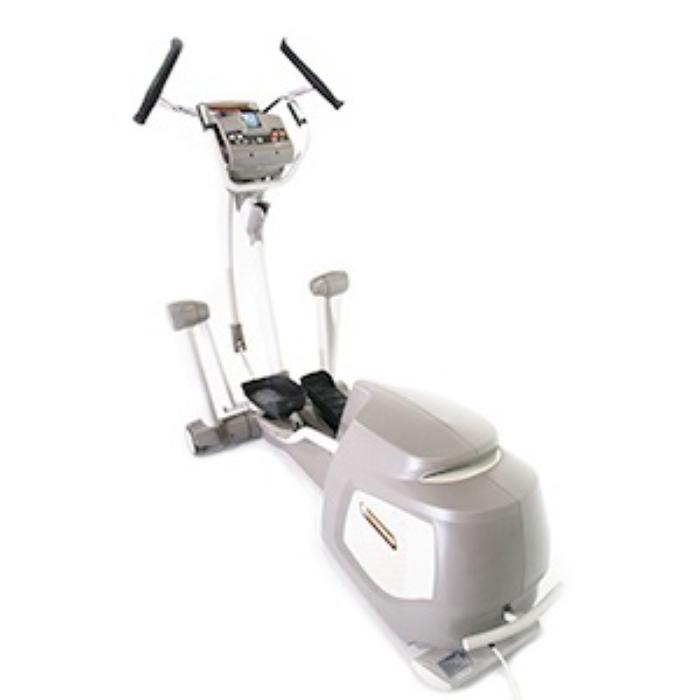 Yowza Fitness specializes in treadmills and elliptical equipment. The company offers a lifetime limited warranty and interest-free financing on select models.
Yowza's transformer treadmills are folding treadmills, designed to save space when they aren't in use. Its Sebring model is a popular product, selling for $1299. It can stand up to the most powerful foot-pounding and is fully loaded with features, including an iPod/MP3 port.
Holly, a reader from Jacksonville, N.C., says she did a lot of research and liked what she saw. She particularly likes the Sebring's weight management tool and the scale that goes with it.
"After looking at everything that we compared it to, it was a great brand," she wrote in a ConsumerAffairs review. "The customer service representative was very good, knowledgeable, and explained the product thoroughly."
ProForm Fitness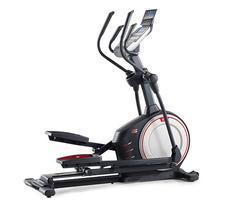 Proform Fitness also makes a wide variety of treadmills and ellipticals, as well as stationary bikes and rowing machines. Its Pro 16.0 NE elliptical is its top of the line, retailing for $1499.
An elliptical is sometimes called a "cross trainer" and simulates climbing stairs, walking or running without putting excessive pressure on foot and knee joints. For that reason, these machines are popular with people recovering from injuries.
ProForm's Pro 16.0 NE is popular because it comes mostly assembled, reducing the set-up time. The electronics package includes a built-in full color touch screen display that not only shows your exercise data but also connects to the Internet.
Bowflex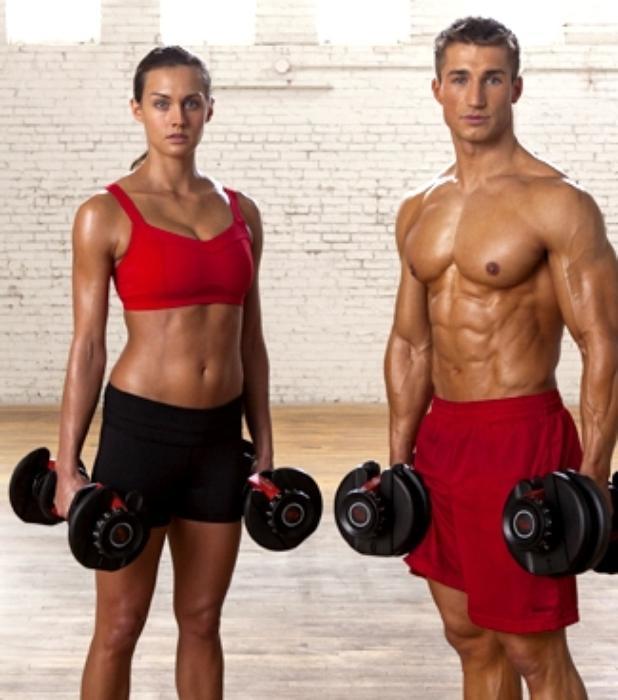 Bowflex makes several types of home exercise equipment but is perhaps best known for its home gym products, promoting strength training. The Bowflex Xtreme 2 SE Home Gym, which lists for $1599, provides a number of different exercises in one piece of equipment.
The company says its Power Rod units provide resistance, or weight, that feels as good as or better than free weights, but without the drawbacks, such as inertia or risk of joint injury. The Extreme 2 SE comes with 210 pounds standard, but is upgradable to 310 pounds.
The no-change cable pulley system allows you to go from squats to lats to leg workouts without having to change. You not only save time but keep your heart rate up as you progress through your workout.
Lifespan Fitness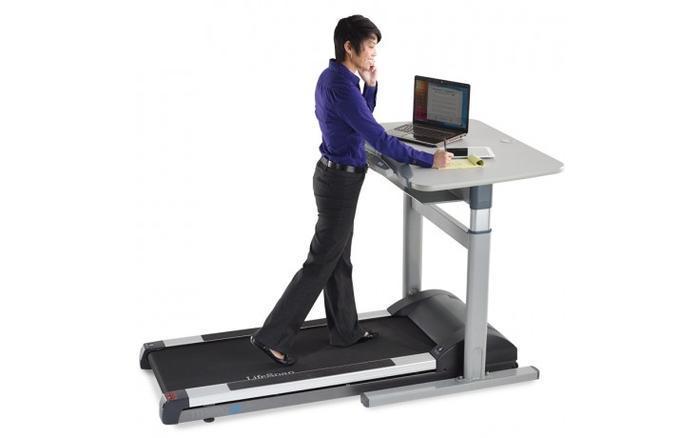 Lifespan Fitness produces a full line of fitness equipment for the home, workplace and health clubs. The equipment may be more expensive but it is often the same machines you find at a commercial gym.
Besides treadmills, stationary bikes and elliptical machines, Lifespan sells several models of recumbent bikes, on which the rider's legs stretch horizontally to reach the peddles, instead of straight down. The Lifespan R31 recumbent bike, recently marked down from $1799 to $1199, offers horizontally adjustable seats with full back support and holds riders up to 400 pounds.
It comes with 17 preset bike workouts that include weight management, healthy living and home training programs. The system helps you track your health progress, allowing you to upload your data via a USB to the LifeSpan Club — a free membership that comes with your purchase.
Lifespan also sells treadmill desks – stand-up workstations that allow workers to not only stay on their feet while on the job but to keep moving, burning calories throughout the day. These workstations have become more popular in response to recent research showing that sitting for prolonged periods is harmful to cardiovascular health.
SOLE Fitness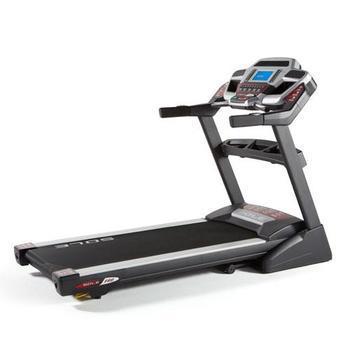 SOLE Fitness markets a full range of fitness equipment for home use, including SR500 Fitness Rower, marked down from $1,499 to $999. Rowers are simple, yet effective cardio machines that work your body harder than many other electric-powered fitness machines on the market. With a rower, the user provides all the power.
It's good for burning fat, building muscle endurance, increasing cardiovascular fitness and it requires users to give equal effort to both the upper and lower body. One of the best things about it is users of all age and fitness level can use it. It works the abs, core, legs and lower back, providing a full body workout.
SOLE says the SR500 features "smooth air and magnetic resistance" to make you actually feel like you are pulling yourself across the water. According to the company, it was designed by rowers, with a clean smooth motion and the ability to adjust all of the settings to make the machine work for you and your body type. It accommodate users up to 6'7" tall.
SOUL offers 7 treadmill models and 6 ellipticals at prices ranging from $799 to $3499.
Take a test ride
If at all possible, try to find a store or showroom where you can try out the model you're considering. ConsumerAffairs ordered a NordicTrack recumbent bike for this story. We found assembling it quite a challenge as many pieces simply did not fit very well.
Worse yet, after assembly was completed we found that our two testers -- one 6 feet tall, the other 5'7" -- didn't fit very well either. They had a choice of banging their knees on the handlebars or moving the seat back so far that it was hard to reach the pedals.
An email to the company drew this response:
Thank you for contacting us. ... We do not have an optional seat that your seat can be replaced with, you will need to adjust the seat to the comfortability of each user.
What to look for
To give you a solid workout and the means to track your progress, any electronic fitness equipment should have several pre-programmed routines that deliver different results, based on your health and fitness goals. For example, on most treadmills, stationary bikes and ellipticals, consumers can choose from exercise routines promoting a healthy heart, burning calories and other goals.
The equipment should also allow you to input your personal data. The computer needs to know your height, weight and sex so it can tailor the workout exercise to your specific needs.
If your primary goal is to lose weight, you probably require a different level of resistance than people who are exercising to maintain a healthy weight, improve heart health or gain muscle mass.
The machines should also provide heart-controlled workouts. These routines provide the minimum cardiac exercise needed to keep the heart functioning the way it should.
Vital signs monitors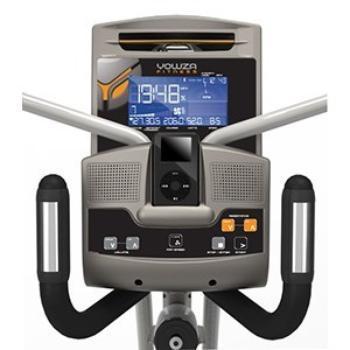 Fitness equipment should also give users a way to monitor their vital signs during a workout. Perhaps the most important one is a heart rate monitor.
Most types of equipment have special handles that, when gripped, automatically track the user's pulse and display the heart rate on a monitor. That way, the user can adjust the machine's speed and resistance to maintain the preferred level of exertion.
Machines that track heart rate usually provide calorie burn data, provided the user has input the required personal data. Some equipment also provides breathing rate monitors, which can measure how quickly the user is breathing.
Resistance
A quality piece of exercise equipment should offer a variety of resistance levels that alter the intensity of the workout. The greater the resistance the more calories the user burns and the more stress placed on muscles, promoting their strengthening.
A primary form of resistance is incline. Stair steppers, exercise bikes and treadmills all have an incline mode, which simulates walking up a hill. Machines should have pre-programmed resistance workouts as well as the ability to manually increase and decrease resistance during the workout. These controls should be easy to operate during a workout.
Video displays not only provide an easy way to monitor your workout but can provide an entertaining diversion while you exercise. Some models connect directly to cable TV. Others connect to the Internet and some connect to both.
Some exercise equipment utilizes the video screen for video games, as a way to fight the boredom of a long workout. Sometimes stationary bikes and rowing machines include virtual displays of terrain and water to make the user feel like they are peddling up a mountain or zooming across a lake.
Final thoughts
Ready to go shopping? Good. Sure, you can exercise with only a couple miles of sidewalk and a good pair of sneakers, but a good piece of exercise equipment can be a sound investment in your health.
But before making that investment, experts at the Harvard Medical School offer this advice: exercise equipment comes in all sizes, shapes, and price ranges. Do your research, consulting reviews from both consumers who actually use the equipment and experts.
After selecting a piece of equipment, learn to use it properly. Otherwise, you could injure yourself and set back your efforts to improve your health.
Finally, make sure the equipment is a good fit for your body and your goals. The best equipment only produces results when it is used regularly.
---