Disclaimer: Only adults 21 years of age and older may purchase alcohol. If you are underage, do not drink. If you are of age, drink responsibly. Never drive or operate heavy machinery while intoxicated.
There's no need for 10 ingredients in a cocktail — many great cocktails only have 3 parts. Making cocktails at home is a fun skill to learn and a great way to make inexpensive drinks. Just make sure you always drink responsibly.
Note:
You'll need ice for every recipe.
It helps to have a cocktail shaker, but it isn't necessary.
Liquor is available at several online retailers if you need to stay sheltered in place.
Manhattan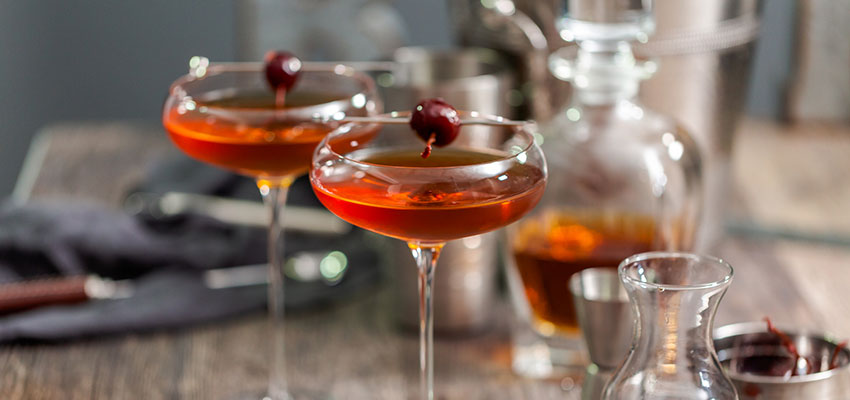 The Manhattan is a fairly well-known cocktail, but did you know there are other versions of this cocktail named after New York City's five boroughs? The Staten Island version is perhaps the most amusing, with just Malibu rum and pineapple juice, a nod to its "island" status. It would break our 3-ingredient rule, but a maraschino cherry and an orange twist is an excellent addition to a Manhattan.
Recipe:
Rye, 2 parts
Sweet vermouth, 1 part
Dash of bitters
Combine all ingredients in a shaker with ice. Shake and pour into a coupe glass. Garnish with an orange twist or maraschino cherry if you like.
Quick tip: If a Manhattan is too strong for you, consider making an Old Fashioned. These drinks are similar to a Manhattan, but it has one teaspoon of simple syrup — a sweet mixer made of water and sugar that cuts down the taste of the alcohol.
Margarita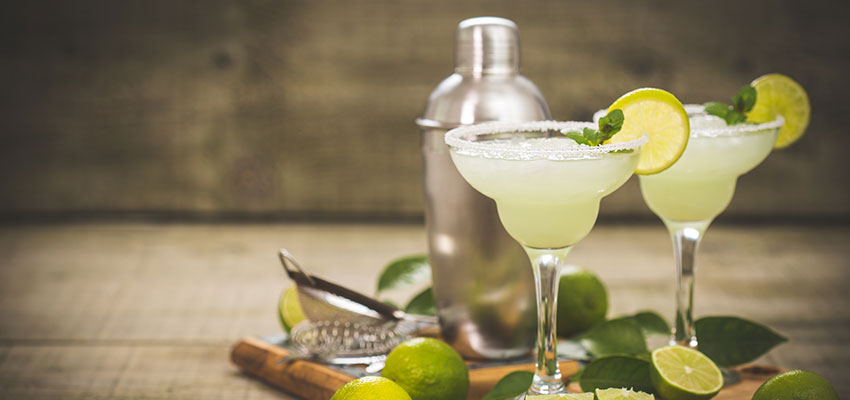 What's better than a margarita with chips and salsa or guacamole, especially as the weather heats up? Margaritas are easy to customize, and as you improve your bartending skills, you'll find it's fun to make them extravagant. Still, the basic margarita is a simple mix: tequila, triple sec (or any orange liqueur) and frozen limeade.
Recipe:
Tequila, 2 parts
Triple sec or other orange liqueur, 1 part
Frozen limeade, 1 part
Combine all ingredients in a shaker with ice. Shake and pour into a highball glass or margarita glass filled with ice.
Quick tip: If you feel fancy, wet the rim of the empty glass with lime juice and then stamp it into a small layer of salt for a salted rim. Then, proceed with the recipe as normal.
Vodka martini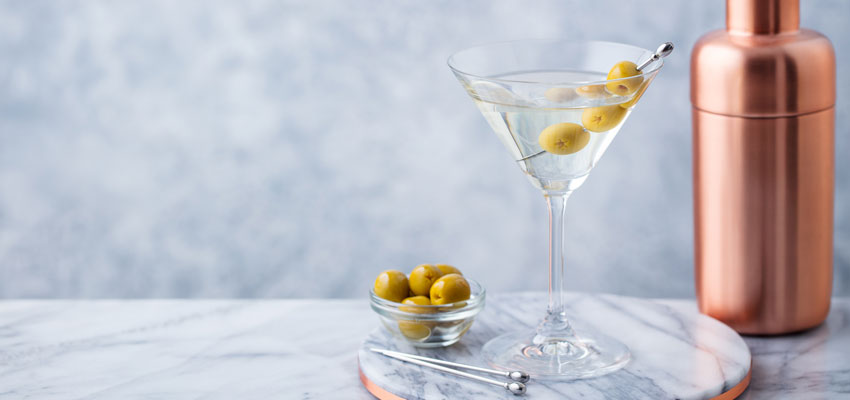 The vodka martini is a popular drink served around the world. In its purest form, a vodka martini is just vodka and dry vermouth. Dry vermouth is a type of white wine used in small amounts in a martini, mostly to water down the vodka. The choice of vodka is a crucial factor in the quality of the martini, so choose wisely.
Recipe:
Vodka, 4 parts
Dry vermouth, 1 part
Lemon twist or olive, for garnish
Combine all ingredients in a shaker with ice and give it a shake for about 15 seconds. Pour into a martini glass and add your preferred garnish.
Quick tip: This is the strongest cocktail on the list. If you don't like the taste of alcohol, you may want to try other martini recipes with lower alcohol contents. Also, you can try a flavored vodka to cut down on the taste of alcohol.
Gin and tonic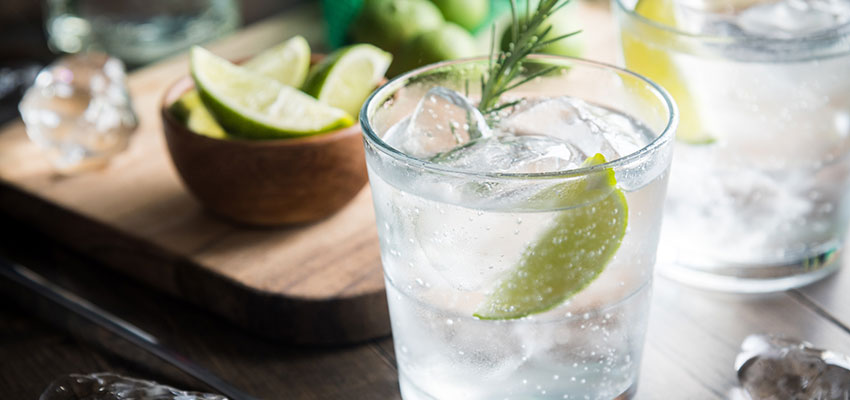 The gin and tonic is one of the most refreshing drinks around — the light, spring flavors and carbonization give you a fizzy, summer taste. The good news is you don't need to make gin and tonics as precisely as some of the other drinks on this list. An ounce or two of gin, tonic water to fill the rest of the glass and a lime garnish works fine. If you're feeling hesitant, start with just a little gin. Remember, you can always add more.
Recipe:
2 ounces gin
4 ounces tonic water
Lime, for garnish
Fill a tall glass with ice. Add in the 2 ounces of gin, then the 4 ounces of tonic water. Stir carefully, and add the lime garnish.
Quick tip: Once you've mastered the basic gin and tonic, feel free to experiment with other seltzers, even flavored ones. You might accidentally invent a great new cocktail!
White Russian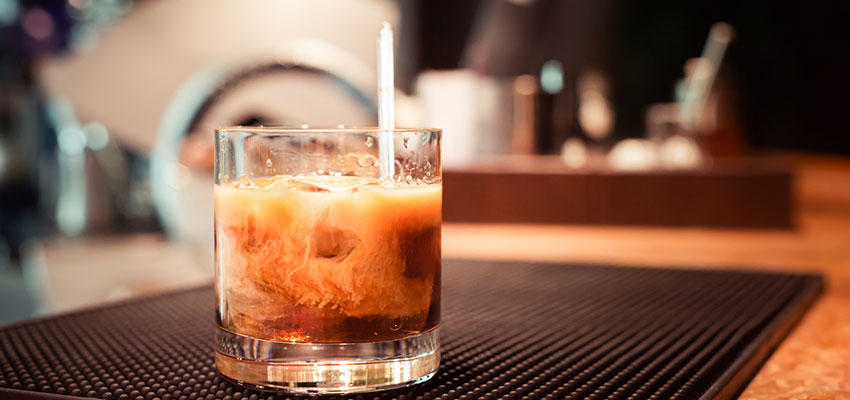 If you've seen "The Big Lebowski," then you've heard of the infamous White Russian cocktail. If you've never seen "The Big Lebowski" or heard of a White Russian, now is the time to learn. The White Russian gets its name from the vodka and cream used in it. The third ingredient is a coffee liqueur. Kahlua is a popular option, but you can search for other, less expensive options that taste just as good.
Recipe:
Vodka, 2 parts
Coffee liqueur, 1 part
Splash of heavy cream
Fill a lowball glass halfway with ice. Add in the vodka and coffee liqueur. Stir, then add the splash of heavy cream. You can either stir again or let the heavy cream hover, which gives the drink an excellent aesthetic.
Quick tip: Ditched dairy? Make a Black Russian, which leaves out the cream and is still delicious. You can also add in dairy alternatives, like oat milk or almond milk. The creamier, the better, but make sure to give it a good stir.