Playing outdoor games is everywhere now. You see them at restaurants, resorts and especially backyards. These games not only provide entertainment for your family, but they can also enhance the appeal of the space. Below are some essential games to add to your backyard game collection.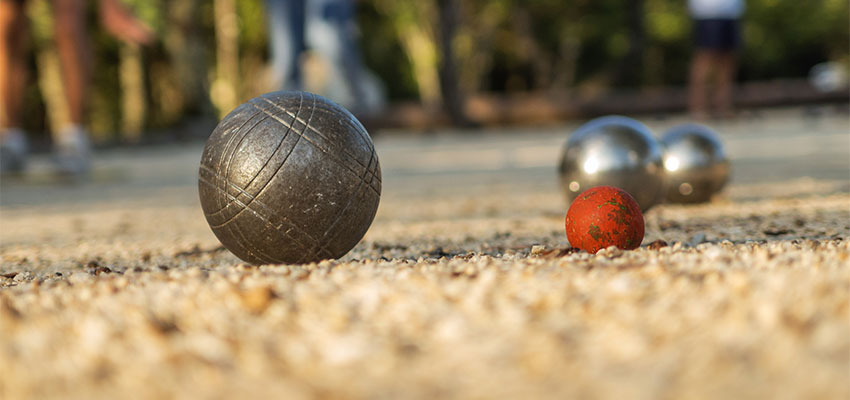 1. Bocce set
Murals from over 5000 B.C. depicted the ancient Egyptians playing this game, and you can still play it today. Bocce rules are straightforward to follow, fun for all ages and requires no assembly. The great thing about bocce is that it's easily transportable, and you need minimal space to store the game.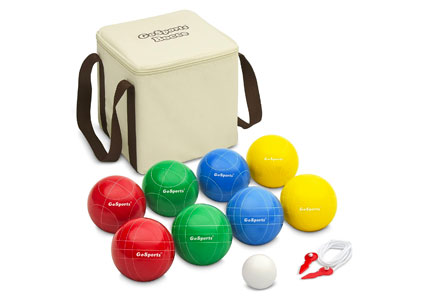 Canvas carrying bag
Resin or rubber balls
2. Kubb
The goal of kubb (pronounced "KOOB") is another ancient game that people play to this day. A cross between horseshoes and bowling, kubb is easy to set up and learn for both kids and adults. The best part about kubb is you can paint the blocks however you like to really make them pop!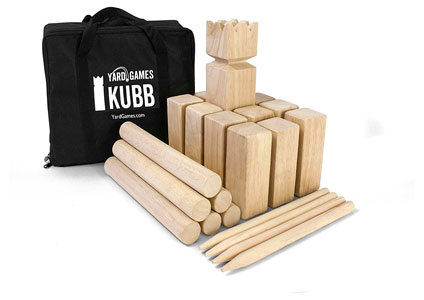 Paintable pieces
Easy setup
3. BucketBall
A newer game to try is BucketBall. Similar in play to basketball, you want to be the first to get a shot into each bucket. Just remember to fill those buckets with water for some splish-splash fun! Once the ball is in the bucket, you remove the bucket from play. It's a great time, especially on a hot and sunny day!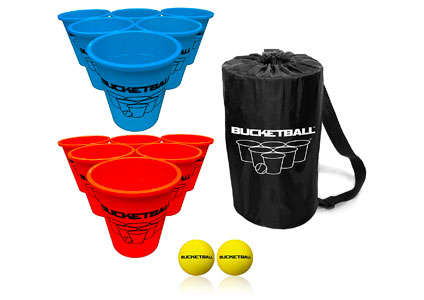 Lifetime warranty
Good for backyards and pools
4. Cornhole
Cornhole is entertaining for every age. The goal of this game is to toss a bean bag over to the opposite board and score points by getting the bag in the hole or on areas of the board. There are many styles and boards to choose from, and companies even make boards and bags with college teams, football teams, baseball teams and more!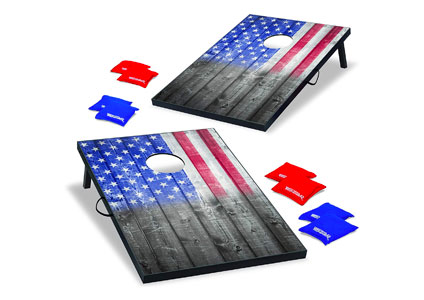 Folding legs
Carry handles
5. Croquet
This game is a classic! You will need a decent-sized lawn for the game, but it is excellent for the older kids and adults. Close in style to golf, the main objective of this game is to hit your colored ball through a course of hoops in the correct sequence and then finish by hitting the peg. The side that completes the course first wins!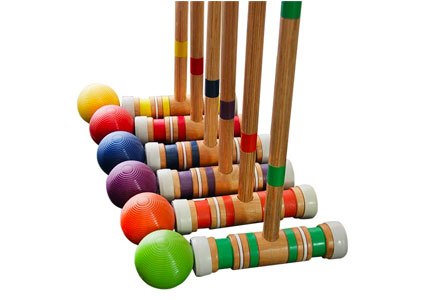 Hardwood handles and mallets
Extra large carrying bag