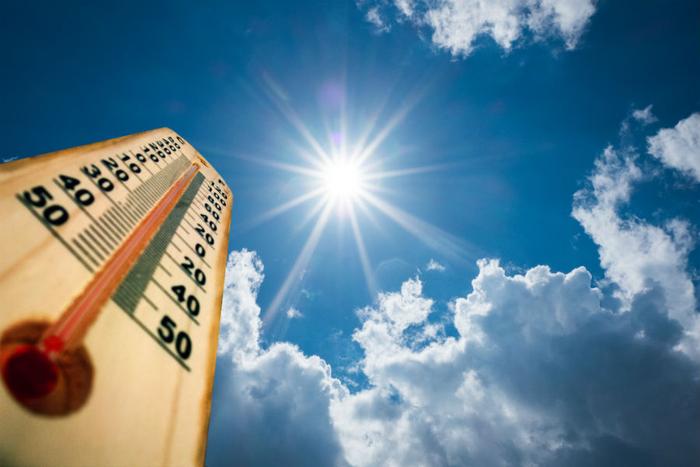 A new study conducted by researchers from NASA explored the most recent trends in warm weather patterns. Their work showed that 2021 came in as tied for the sixth warmest year on record since 1880. The report also showed that the last eight years have all been record-high years in terms of temperature. 
"Science leaves no room for doubt: climate change is the existential threat of our time," said researcher Bill Nelson. "Eight of the top 10 warmest years on our planet occurred in the last decade, an indisputable fact that underscores the need for bold action to safeguard the future of our country – and all of humanity. NASA's scientific research about how the Earth is changing and getting warmer will guide communities throughout the world, helping humanity confront climate and mitigate its devastating effects." 
Understanding weather patterns
NASA has several different methods for recording the global temperature throughout the year, including ships and weather stations. NASA then confirms those readings with data from the organization's Atmospheric Infrared Sounder (AIRS), and they compare the final readings with temperatures from 1950-1980, which serve as the baseline. 
This work showed that 2021 was tied with 2018 for the sixth warmest year since 1880. The planet was nearly two degrees Fahrenheit warmer than it was during the 1800s, as well as 1.5 degrees Fahrenheit warmer than the average. Overall, the data shows that our planet is continuing to get warmer. 
A separate analysis from the National Oceanic Atmospheric Administration (NOAA) produced identical results. The NOAA uses 1901-2000 as their baseline period for determining temperature averages, and their work confirmed that 2021 was the sixth warmest year on record.  
"The complexity of the various analyses doesn't matter because the signals are so strong," said researcher Gavin Schmidt. "The trends are all the same because the trends are so large." 
What contributes to rising temperatures? 
Though the yearly global temperature is affected by several factors, the researchers say the climate patterns in the Pacific – which include La Nina and El Nino patterns – play a role in the weather we experience. This year, they credit the La Nina pattern for making things not as warm as they might have been. They explained that this weather cycle may have lowered the global temperature by 0.06 degrees Fahrenheit. 
However, it's also important to consider the factors that contribute to the rising global temperatures. Increases in greenhouse gas emissions and carbon dioxide levels are primarily the culprits for these increases that are felt worldwide. 
As the global temperature continues to increase, and these yearly reports reflect similar trends, the researchers hope their findings emphasize the impact that climate change is having on the world.