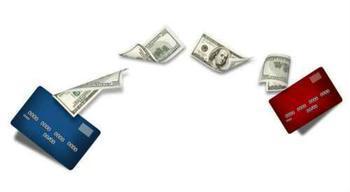 Credit cards come and go and sometimes the terms change, so it's a good idea to keep up to date on the latest offerings.
This year, card comparison site CreditCards.com has declared two cards -- the Citi Diamond Preferred and the Chase Slate -- as the best balance transfer cards.
Cards that allow you to transfer a balance are useful when you are trying to pay down a large credit card debt. In nearly every case, a balance transfer credit card will give you a few months in which you pay no interest.
That means 100% of your payment during that time goes to pay off the balance. When your old card has an interest rate of 15% or higher, that makes a huge difference.
You have to consider the balance transfer fee
Citi earns points because it offers the longest period of 0% interest -- 21 months. But it also charges a balance transfer fee -- not unusual for balance transfer cards. That means the cost of transferring a balance to the Citi card will be either $5 or 3% of the transferred balance, whichever is greater.
That's not a deal-breaker if you are only transferring $1,000. The fee would be just $30. However, if you are transferring $10,000, the fee would be $300.
If you want to transfer a large balance, you should then consider the second card on the list, the Chase Slate. Its 0% introductory period isn't as long, but it's still a respectable 15 months. But the clincher is the balance transfer fee. There isn't one if you make the transfer within 60 days of opening the account.
A third option is the BankAmericard. It provides 18 months of interest-free payments. While it does charge a transfer fee, if you're still carrying a balance after the introductory period expires, the interest rate is 11.49%, which is low for a credit card.