---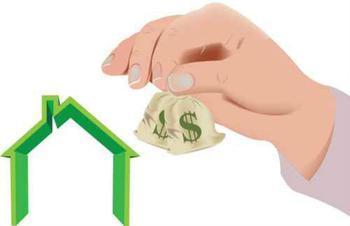 The U.S. housing market has gone through some changes in 2016. Prices of homes have risen, requiring larger down payments from buyers.
At the same time, inventories in many housing markets have continued to shrink, giving sellers even more leverage and making it harder for buyers to find the home they want.
Housing experts see more of the same ahead in 2017, with a few wrinkles. The composition of the typical homebuyer is evolving and interest rates, which have been at historic lows for years, are expected to rise.
The Realtor.com 2017 housing forecast projects home prices will increase 3.9% with only a 1.9% increase in existing home sales. Interest rates, which have been under 4% for most of 2016, are expected to reach 4.5% in the coming year.
Little election impact
"We don't expect the outcome of the election to have a direct impact on the health of the housing market or economy as we close out 2016," said Jonathan Smoke, chief economist for Realtor.com.
"However, the 40 basis points increase in rates in the days following the election has caused us to increase our interest rate prediction for next year."
Smoke says since first-time buyers are almost all dependent on mortgage financing, and a majority are already dealing with other financial challenges, he expects some first-time buyers will be priced out of the market in 2017.
As a result, Realtor.com has lowered expectations of Millennial marketshare to 33%. Even so, it expects Millennials and Baby Boomers to continue to dominate the market. And perhaps of interest to sellers, Boomers are less likely to need a mortgage so they may be the more reliable buyer in a case of competing offers.
Midwest rising
Coastal markets have set the pace over the last few years, but Realtor.com suggests Midwestern housing markets could take the lead in 2017. Markets to watch are Madison, Wis.; Columbus, Ohio; Omaha, Neb.; Des Moines, Iowa; and Minneapolis, Minn.
One reason for rising expectations in the Midwest is the higher concentration of Millennials in that region. These markets also tend to be more affordable, making it easier for first-time buyers to purchase a home.
While prices will continue to rise, they won't rise as much. The Realtor.com forecast calls for a 1% increase in 26 of the 100 largest markets. It says the smallest markets are likely to see the largest gains.
---