---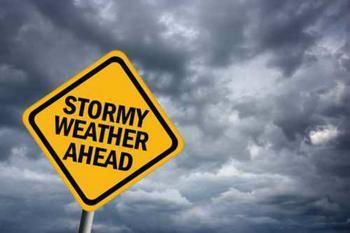 Another hurricane season has begun, and homeowners along the Atlantic and Gulf coasts will keep a watchful eye on the sky during the next few months.
The risks to homes in coastal areas include wind and water damage, with water being the bigger threat. In its 2016 Storm Surge Report, CoreLogic estimates that more than 6.8 million homes could be impacted by a hurricane's storm surge. The company puts the cumulative reconstruction value at $1.5 trillion.
The company finds coastal areas of 19 states and the District of Columbia could be in the path of a hurricane this year. Atlantic Coast states have nearly 3.9 million homes at hurricane risk. States along the Gulf Coast have just over 2.9 million lying in the path of a potential storm.
Florida and Texas have the longest coastlines, but states like Louisiana, with less coastal exposure but more low-lying areas inland, also have a large number of at-risk residential properties.
Rising flood insurance premiums
Homeowners whose property lies in a designated flood zone have seen their flood insurance costs skyrocket over the last couple of years. In addition, the Federal Emergency Management Agency (FEMA) has expanded many flood zones, so that more homes now fall within their boundaries.
Some people purchasing homes in coastal areas have been shocked to learn that they must purchase flood insurance, at a cost of several thousand dollars a year. If you want to know what flood insurance will cost, you need to talk to an insurance agency. However, the National Flood Insurance Program offers this calculator to give you an estimated cost.
Limits of homeowner policies
Homeowners who don't live in a flood plain may also suffer severe damage from a major storm. Keep in mind that your homeowners insurance policy will not provide coverage from flood damage.
Bankrate notes that you don't have to live in a flood plain in order to get flood insurance. Any homeowner can obtain it. And it won't just cover you against a hurricane storm surge, but also an overflowing creek.
Storms can cause all kinds of damage, not just flooding. From high winds to falling trees, these destructive storms can cause massive damage that may or may not be covered by your homeowners insurance policy.
With the arrival of the 2016 hurricane season, now might be a good time to review your policy.
---