---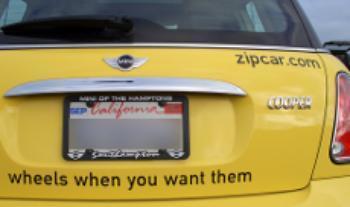 It seems that 2013 is off to a fast start, at least when it comes to new business acquisitions.
So far one of the biggest acquisitions to be announced in 2013 is the purchasing of Zipcar by the rental car company Avis for a reported $491.2 million.
The deal will undoubtedly allow Avis to better compete with other rental car companies like Hertz, who have also gotten into the car-sharing craze, which has exploded among younger consumers who would rather be part of a membership and get as-they-need-it access to a vehicle, instead of renting or owning one the traditional way.
The deal also gives Avis a much-needed dose of cool and youth appeal, as Zipcar pretty much created the car-sharing business, which is mainly used by college students and 20-somethings. Because, let's face it, younger consumers use their vehicles differently.
And just like Hertz, Avis is aware of this purchasing difference and up until now the company has missed out on a big portion of the consumer dollar. But now, not only will Avis tap into those younger consumer dollars, it will also give itself a necessary shot in the arm and appear a little more hip and modern.
But what does this all mean for the consumer?
It means that folks will have another way to use Avis and another way to avoid going to a branch office, forming a line and filling out a bunch of pain-in-the-neck-paperwork when renting a vehicle.
The acquisition could also mean cheaper prices for the consumer, as the car sharing model typically allows for lower rental costs and automated, flexible pick-up and drop-off times, which greatly benefits those people who only need a vehicle for a few hours at a time.
Zipcar's current customer base will also benefit, since Avis will undoubtedly be able to provide more vehicles at more locations, and also bring car sharing further into the everyday lives of adults, families and business travelers.
Pinterest pinches Punchfork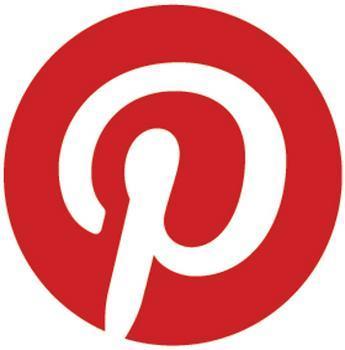 Another acquisition announced in 2013 was Pinterest buying out the recipe site Punchfork.
Jeff Miller, who is CEO of Punchfork, says the deal is a perfect pairing, which many would probably agree with since both sites look similar, and allow users to share trendy ideas through big, bright colorful photos.
"We believe that a unified destination benefits our users in the long run," said Miller. "And the Punchfork team will focus on contributing to Pinterest as the premier platform for discovering and sharing new recipes and other interests on the web."
Last month we did a feature on Punchfork and explained how it's been a popular site for people to receive and offer new cooking ideas, and the visual candy that the site provides is almost as fun to access as the unique recipes.
The new deal serves as Pinterest's first acquisition, and many people were surprised that Punchfork sold its brand, since the site only started in 2011 and just really began to gain momentum.
But Punchfork being bought out only means a stronger Internet presence for the company, and although the site will be officially taken down and users will have to log on through Pinterest, the deal will only make the recipe site more present in the mind of consumers, and also more present on their web browsers.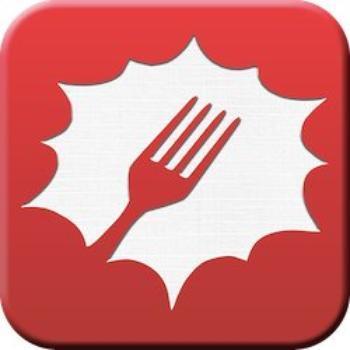 What does the Pinterest deal mean for the consumer?
If you liked the way Punchfork gives cooking inspiration then you'll probably be even more inspired, as the site will take on countless more users since Pinterest has become an official Internet powerhouse.
The deal also makes the Internet cooking community even bigger, which is perfect for those folks who go online for meal ideas.
And since sharing seems to be one of the main benefits to being online nowadays, Punchfork users will be able to share and receive ideas in larger doses and take advantage of even more recipes. Plus, you'll be able to see more big beautiful pictures of tasty foods, which is a nice plus.
Tully's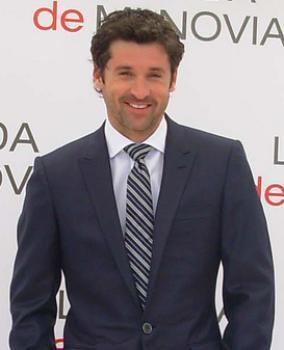 This last acquisition primarily affects our readers on the West coast, but actor Patrick Dempsey's buying of Tully's Coffee--a Seattle-based coffee chain--is significant because it's the first David and Goliath story in the business world since 2013 began.
Dempsey's company Global Baristas LLC won a bankruptcy auction against the godfather of coffee houses Starbucks, and saved the beloved chain from closure, while announcing that he plans to keep the original name.
"We met the green monster, looked her in the eye and she blinked," tweeted Dempsey after winning the bid. "We got it! Thank you Seattle!"
The deal will allow the small coffee chain to stay in business, at least for now. Tully's filed for chapter 11 in October of 2012, mainly due to low sales and not being able to maintain some of its store leases.
It also allows the beloved coffee brand to remain in the public eye and still be able to throw blows at the bigger and much more powerful Starbucks for coffee supremacy on the West coast.
But what does the deal mean for the consumer?
It means another alternative for coffee lovers, especially since Tully's is known for a lighter, less harsh cup of Joe.
Hopefully, it will also mean cheaper prices for a cup of coffee compared to Starbucks, which has taken coffee prices practically to the moon.
The deal also means thousands of Tully's workers will keep their jobs, which will make the Grey's Anatomy heart throb a real hero, at least in the Seattle area.
Maybe the locals should buy Dempsey a cup of coffee as a thank you.
---