---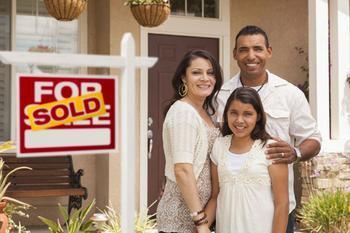 In many ways the 2012 real estate market has been something of a surprise. A mostly pleasant surprise.
Sales have risen each month on a year-over-year basis. Prices have also registered monthly increases. All of this has happened in spite of a lackluster economy, stubbornly high unemployment and stringent lending standards.
Perhaps most encouraging has been the improvement in the nation's hardest hit markets. While prices remain well off their bubble highs in Nevada, California, Florida and Arizona, cities in those states have seen strong improvement this year.
While the focus has been on those states, as well as some of the hard-hit Midwestern states like Illinois and Michigan, RealtyPin, a national real estate brokerage, has highlighted some often-overlooked markets where it found some surprising developments this year. Some of the surprises were good -- some not so good.
Honolulu, HI
Hawaii's capital is perhaps best known as a vacation destination but it has also been a red hot housing market in 2012. Lots of sales, according to Redfin, have been to international buyers. As you might expect from a sheer location standpoint, Asian buyers are the most common here. Surprisingly -- maybe not so surprising, when you look at the weather reports -- Canadians have also made up a big chunk of Honolulu's buyers this year.
This has served to strength Honolulu's housing market because foreign buyers tend not to default on their mortgages. In fact, many pay in cold, hard cash. The number of Honolulu foreclosures in the first half of 2012 was 49 percent lower than what it was in the first half of 2011.
West Palm Beach, FL
Despite its warm temperatures and sandy white beaches, West Palm Beach is one of those unpleasant surprises. On the bright side, the number of home sales was up in July. However, the median sales price was $217,500 -- a 15 percent drop from the month before.
West Palm Beach also has a very high foreclosure rate, which is not healthy for the market. In July 2012, over 22,000 Palm Beach County homes received a foreclosure notice. That's one out of every 349 houses.
Minneapolis/St. Paul, MN
One of 2012's surprising housing trends was the increase in building activity, and much of that activity has taken place in the Twin Cities. There were 766 building permits issued in June and 1,100 the following month. That's a big contrast from March, when the number was barely over 400. Perhaps one reason builders have been drawn to this market is data showing home values there have climbed nearly six percent since the start of 2012.
Austin, TX
It may not be as big as other cities in the Lonestar State, but Texas' capital city has an active real estate market. For years, Austin has been a destination for new startups and a place for more established companies to set up shop. However, 2012 has been even better than expected.
In July, the median sales price was up four percent year-over-year. Plus, days on the market continued to fall. Demand for moderately-priced homes also increased, with homes priced at less than $200,000, spending three months or less on the market before selling.
Richmond, VA
For years, foreclosures have been a major problem all over Virginia. Despite that, sales boomed in Virginia's capital in 2012. Pending sales jumped 20 percent in July. The median asking price is ending the year close to $210,000. The only problem? That's what Richmond sellers were getting in the mid 1990s.
"It's nice to see that people are getting more excited about real estate in Richmond, but when you look at the numbers, their enthusiasm is a little surprising," the RealtyPin report concluded.
2013 outlook
What will 2013 bring in terms of housing? Many analysts remain bullish. Rising home values could prompt mortgage lenders to relax their stringent lending standards a bit, allowing more people to buy homes.
As long as interest rates remain near record lows, the cost of monthly mortgage payments will compare favorably to rents, which have risen 10 percent or more in some markets.
The foreclosure outlook may also be improving. According to a report by Lender Processing Services, 7.12 percent of U.S. mortgages are delinquent at the end of 2012. That's higher than normal, but lower than the 9.06 rate at the end of 2011.
---