---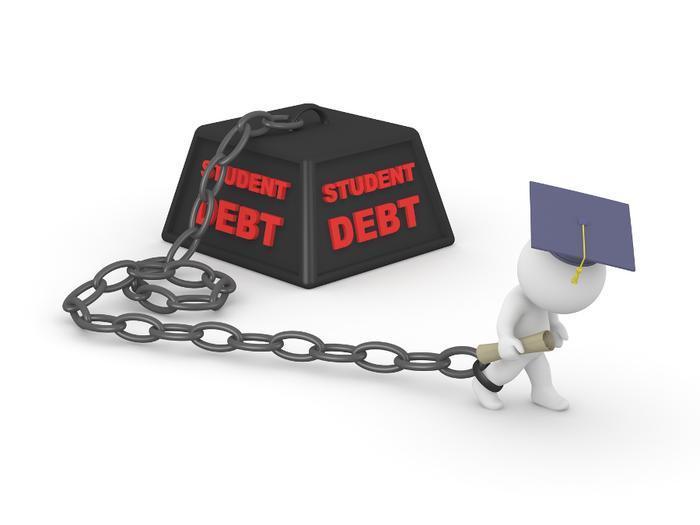 The attorneys general of 11 different states are urging the Department of Education to discharge the federal student loan debts of students whose for-profit schools were shut down for violating various laws – especially victims of schools that operated as part of the now-defunct Corinthian Colleges chain.
Yesterday, presumably in response to the DoE's stated intention of establishing a "clearer, more comprehensive" debt forgiveness program for defrauded students, Illinois Attorney General Lisa Madigan released a statement saying that she, "along with the Attorneys General of 10 other states, called on the U.S. Department of Education to cancel federal student loans in cases where schools have broken state laws, and to provide clear processes for students seeking relief."
Granted, this is not exactly new news. Madigan and other attorneys general made a similar argument in April. "We must protect the victims of the predatory practices of for-profit schools such as Corinthian, which was more concerned with their profits than they were about the quality of education they provided," she said in a letter released at the time.
She also noted that the DoE already has the legal authority to discharge the federally backed student loans of students who took those loans out to attend harmful, fraudulent schools such as Corinthian's.
Madigan's April letter, also endorsed by the AGs of California, Connecticut, Kentucky, Massachusetts, New Mexico, New York, Oregon and Washington, noted that the Higher Education Act, DoE's own regulations and federal student loan documents all make it clear that students can assert legal claims against schools as a defense to repayment of their loans.
First glance
And in early June, a month after Corinthian schools shut their doors and filed for bankruptcy protection, the Department announced a debt-relief program which, at first glance, appeared to be exactly what AG Madigan and her other-state colleagues asked for: a chance for student debtors to assert legal claims against their scammy schools as a defense against repayment.
Problem is, the DoE will not let students satisfy that requirement by merely pointing out "The entire chain of schools was shut down, my campus included, after years of constant legal troubles and multimillion-dollar fines which can all be summarized as 'the school violated multiple laws'."
Instead, the DoE's plan required students to provide transcripts and other documents that are difficult if not impossible to acquire from an out-of-business school, and – as part of the "legal claims" assertion – answer some rather sophisticated legal questions which non-attorneys are unlikely to know, including "details about the conduct of the school that the borrower believes violated state law including, but not limited to: The state and applicable law or cause of action (if available); Specific acts (including failures to act) of alleged misconduct by the school ...."
So yesterday, Madigan and other attorneys general recommended that the DoE streamline and simplify this process in many ways, to "eas[e] the burden on students to obtain [debt] relief."
Rather than the current Byzantine requirements set for Corinthian debtors seeking relief, the attorneys general recommend "To obtain relief, students should simply have to state how the school deceptively induced them to enroll or how the school engaged in other unlawful acts."
Discharge in groups
Better yet, the DoE could discharge loans in groups, rather than individually: "The Department should provide a mechanism by which the loans of entire groups of students may be discharged. The Department also should accept findings or evidence from government entities on behalf of the students."
In other words: rather than expect every individual ex-Corinthian student to personally make his or her own case for debt forgiveness, the attorneys general would rather have the DoE decide something more along the lines of "All federal debts attached to students enrolled at Corinthian's Scamville campus from [this date] through [that date] are forgiven."
That's also why the attorneys are asking the DoE to "ensur[e] relief regardless of loan status …. [including] Direct loans, the Federal Family Education Loan Program loans, the PLUS program loans, and loans that have been consolidated into new debt. The Department should also make clear that students may recover amounts they already paid on Title IV loans."
Thanks
Keep an eye on your inbox, the lastest consumer news is on it's way!
Unsubscribe easily whenever you want
---