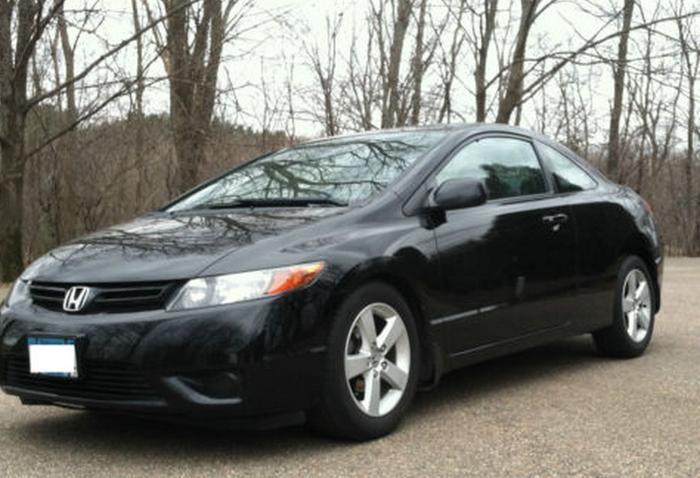 Call it the trickle down effect if you like, but it's a fact -- the improvement in new cars that began a few years back has now vastly improved the quality of used cars.
Because of that a 3-year old model can almost be as expensive as a new car. But if you're a bit short on cash, there are still plenty of vehicles under $10,000 that have benefited from recent automotive improvements.
When Kelley Blue Book (KBB) recently compiled a list of the 10 Best Used Cars under $8,000, it had little trouble. As its top pick it chose the 2007 Honda Civic.
"The fuel-efficient Civic is comfortable on the highway, responsive around town, and maintains its solid, refined feel for many years," Jack R. Nerad, executive editorial director and executive market analyst for Kelley Blue Book's KBB.com.
2007 Honda Civic
The Civic wins praise for its "bulletproof reputation for reliability and a uniquely pleasant demeanor." According to KBB, a fair purchase price for the car starts right at $8,000.
2011 Hyundai Accent
Coming in at number two is the 2011 Hyundai Accent, the newest car to make the list. Since the car came with a 5-year, 60,000 mile warranty, there's a possibility you could find one that is still under warranty. You may also be able to buy one for around $6,500.
2005 Honda Accord
Number 3 on the list is the 2005 Honda Accord. It's highly rated among consumers, combining refinement and reliability in a fun-to-drive package. It starts at $6,900.
2005 Toyota Camry
The 2005 Toyota Camry is fourth on the list. KBB editors describe it as a comfortable, easy-to-own sedan that will last forever. Prices should start around $7,400.
2007 Mazda 3
Number 5 is the 2007 Mazda 3, a compact that has improved every year since 2004. In fact, the new Mazda 3 has made KBB's annual list of the 10 Coolest Cars Under $18,000 every year. A 2007 model should start at around $7,500.
2007 Chevrolet Silverado
Sometimes you just need a truck. If so, the 2007 Chevrolet Silverado comes in at number 6. It makes the list for combining towing and hauling capability with a comfortable ride. Prices start at around $6,800.
2005 Honda Pilot
Another Honda shows up at number 7 – the 2005 Honda Pilot. With 3 rows of seats it can carry 8 passengers, making it a stylish alternative to the minivan. With AWD, KBB calls it "an all season all-star." Prices start around $7,100.
2004 Toyota Prius
The 2004 Toyota Prius makes the list at number 8, the only hybrid to do so. Not particularly exciting to drive, KBB notes, but very economical.
We might interject a word of caution on this one. ConsumerAffairs reported in 2007 that Toyota's hybrid technology was not aging well, with problems – and consumer complaints – cropping up after 100,000 miles. At any rate, the 2004 Prius starts at around $7,300.
2007 Ford Escape
The 2007 Ford Escape makes the list at number 9, offering the rugged look of an SUV with a refined, well-crafted interior. Its 2.3 liter 4-cylinder engine gives it ample power and reasonable fuel economy. Prices start at $6,700.
2005 Volvo S60
Rounding out the top 10 is the only luxury car to make the list, the 2005 Volvo S60. Despite that, it's also the most affordable car on the list, with prices starting just under $5,000.
"Car shoppers in the market for a used vehicle in 2014 are in luck, because as the quality of new cars continues to improve, so does the pool of used cars," Nerad said.