---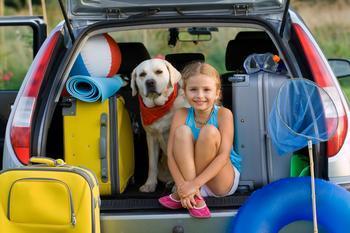 Summer kicks off the start of travel season. It's a time for family vacations and when singles set out on their own for adventure. With the economy showing signs of improving and increases in the housing and stock markets, this summer's travel season could be a busy one.
A successful trip involves good planning. From working out a schedule to coming up with a budget, planning where you are going, how you will get there and where you will stay will help keep you on track.
Your first step is doing some research and you have come to the right place. ConsumerAffairs has thousands of reviews of businesses involved in all aspects of travel, from airlines, to hotels, to travel agents to rental car agencies. Before booking, check out what your fellow consumers have to say about a particular business.
Democracy rules
If you are traveling with your family, let everyone have a say. The kids will be more on-board with the trip if they have some input on activities and the hotels and restaurants you'll frequent along the way.
If you're traveling by car, find ways to break up the trip with stops. For example, if you are traveling through a particular state, use Internet searches to find interesting things to see along your route.
Before embarking on a long car trip, take your vehicle in for regular service. There's no worse way to start a vacation than to have car trouble about 200 miles from home. Stock the car with emergency equipment and food and beverages to keep the passengers content.
Entertainment on the road can keep the passengers happy too. Games and songs will take you only so far these days, so if the kids have digital devices, make sure they bring them along. There's nothing like a two hour movie to reduce the number of "are we there yet?" inquiries from the back seat.
Document the trip
Encourage everyone to take pictures during the trip, or even write a travel blog about the trip. Just don't post it on a social network site until you get home since you don't want to advertise the fact your home is unattended.
Its easy for some family members to get travel fatigue if they feel they are having to do all the work and assume all the responsibility. Try delegating tasks, letting someone be in charge of navigation, someone else in charge of tracking expenses, and someone else be the official trip photographer. That way you keep everyone engaged.
When traveling with a group space may be at a premium. Keep that in mind when you pack. Buy travel-size toiletries, like toothpaste and shaving cream. If you run out you can always buy more.
Pack just the clothes you think you'll wear, keeping in mind the expected weather conditions at your destination. You can achieve some wardrobe efficiency by choosing items that you can mix and match. Sticking with two or three color schemes will make it easier.
No vacation from health
You need to stay healthy on your trip and one way to do that is to stick to your routine as much as possible. If you're in the habit of walking two miles a day, try to work that into your schedule. Stick to your normal diet as much as possible, even though you're going to be eating in restaurants. When choosing restaurants, look beyond fast food to establishments that serve more healthy meals.
Finally, stay safe. Whether you are traveling along or with a group, staying connected with a smartphone offers a measure of security. Solo travelers should make sure others have your itinerary. When straying from a group, let others know where you are going and how long you will be gone.
---