---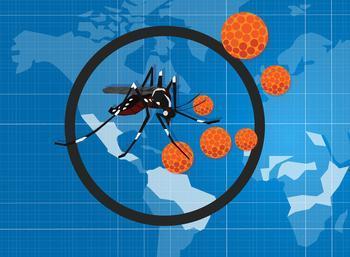 Ten new cases of Zika, likely from mosquito bites, have been identified in Miami, and Gov. Rick Scott is asking for help. He wants the U.S. Centers for Disease Control and Prevention to send in teams to help local health officials.
The latest cases bring to 14 the number believed to have been transmitted directly from a mosquito. Of these 14 people, two are women and 12 are men.
The Florida Department of Health thinks locally transmitted Zika cases remain limited to the small neighborhood known as Wynwood, just north of Miami, where four cases were reported on Friday.
"DOH has been testing individuals in three locations in Miami-Dade and Broward Counties for possible local transmissions through mosquito bites," according to a statement from Gov. Scott. "Based on DOH's investigations, two locations have been ruled out for possible local transmissions of the Zika virus. DOH believes local transmissions are still only occurring in the same square mile area of Miami." 
More than 200
Since July 7, more than 200 people in Miami-Dade and Broward counties, who live or work near people who have tested positive for Zika, have been tested. More than 2,300 people have been tested statewide.
Zika can cause serious birth defects and is spread in a number of ways, including through sexual transmission, by mosquito, and possibly in other ways that have not yet been determined.
Initially, there were only a small number of cases in the U.S., nearly all of them involving people who had recently traveled to countries where the Zika infestation is more widespread, as well as by people who had had sexual relations with the travelers.
Mosquito control
But now, mosquitoes are blamed for spreading the disease in a small section of South Florida, leading to fears that the disease could spread much more rapidly than anticipated. 
Mosquito control is, for now, the primary weapon to controlling the spread of the disease, as well as other mosquito-spread infections. 
The CDC recommends eliminating standing water, using screens to keep mosquitoes out of your home, and using insect repellant to prevent bites. More information is available onliine. 
---