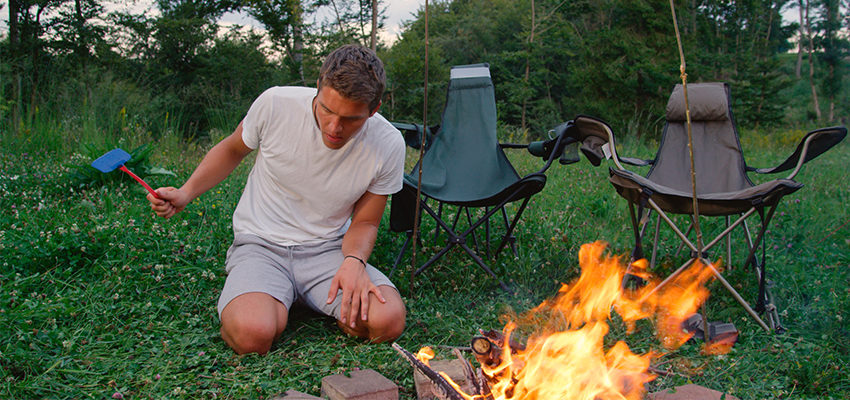 Depending on where you live in the US, mosquitoes are either here or well on their way. Residents of every state seem to claim their mosquitoes are the worst, biggest or hungriest. Minnesota, Louisiana, Alaska and residents of several other states even joke that the mosquito is their state bird!
Itchy bites aside, mosquitoes often carry dangerous diseases such as malaria and West Nile virus. Luckily, there are several ways you can handle a mosquito problem. See a rundown of conventional methods of keeping mosquitoes at bay and the pros and cons of each solution.
Wear a wristband
Wristbands are a safe, somewhat effective alternative to spray. They are made with a variety of essential oils like citronella, and it's easy to put a band on your arm and travel outdoors. However, while wristbands help a little, they won't completely eliminate bites.
Pros: Convenient, inexpensive, great for travel
Cons: Strong scent, not foolproof
Wear a net
A reasonable alternative to bug spray is wearing a net over your head. Many nets can be placed easily over a hat, while others feature a built-in cap. The upside is that it protects your face, is inexpensive and you don't need to spray repellent. The downside is you'll still have to cover the rest of your skin with another solution, and many people find wearing a net an unpleasant experience, especially in social situations.
Pros: Effective, inexpensive
Cons: Awkward, only protects face
Light a candle
Another common approach to keeping mosquitoes away is lighting a citronella candle. Citronella is a natural oil that has proven somewhat effective in defending against mosquitoes, as it masks the scents that typically attract mosquitoes. To be particularly useful, one should set up a perimeter of candles in a small area.
Pros: Pleasant scent, useful in small areas
Cons: Short lifespan, may need more than one
Light a coil
Somewhat along the same lines as a citronella candle is the mosquito coil. These coils are said to be effective in repelling mosquitoes for up to 7 hours within a small radius using various chemicals — including pyrethrum — to produce smoke. Unfortunately, they can break easily, and you must be mindful of fire safety.
Pros: Effective for small outdoor areas, relatively odorless
Cons: Break easily, can catch fire
Zap them
One of the more satisfying approaches to mosquito control can be the bug zapper. These devices attract bugs with their bright UV lights, then electrocute them. The insects fall into a tray, which is easily removed and emptied. While zappers get strong customer reviews, not all bugs will fly straight for the zapper.
Pros: Effective, environmentally friendly, fun to watch
Cons: May not immediately work, works best in the shade or night
Trap them
An alternative to the zapper is a fan trap. The fan trap is relatively simple: it is either perched atop a pole or hung from a convenient location. A light attached to the device attracts mosquitoes, then a quiet fan motor sucks bugs inward, trapping and killing them. Reviews are generally positive, though it can take 3 - 6 weeks to truly make a difference.
Pros: Effective long-term, quiet, attractive
Cons: Can take weeks to begin working
Repel them with ultrasonic waves
One of the more high-tech ways to rid yourself of mosquitoes indoors is with an electronic repellent. The device plugs into the wall and emits an ultrasonic sound undetectable to humans and pets. However, these devices may not work on all pests and only agitate certain species.
Pros: Works well indoors, effective against more than just bugs
Cons: Only agitates some bugs with limited results
Set up a barrier
A long-term strategy that keeps mosquitoes away for 3 - 4 weeks is a healthy application of a garlic barrier fluid to plants and foliage in your yard. Mosquitoes hate the scent of garlic; therefore, surrounding your home with a garlicky smell is effective in keeping them away for some time. Unfortunately, there are mixed reviews regarding its full performance.
Pros: All natural, long lifespan
Cons: Requires a sprayer, mixed reviews on effectiveness
Spray yourself
The most common, least expensive and easiest way to keep bugs from bothering you is to spray your skin with a repellent. The upside is it's very effective; the downsides are it's a quick fix, you'll be spraying yourself every time you leave your house and it's very unpleasant to get in your eyes or mouth. Some people don't like to use repellent due to the scent, while others are worried about the side effects of DEET, repellents' active chemical.
Pros: Effective, inexpensive, convenient
Cons: Unpleasant odor, potentially harmful chemicals, short-term fix
Hire a pro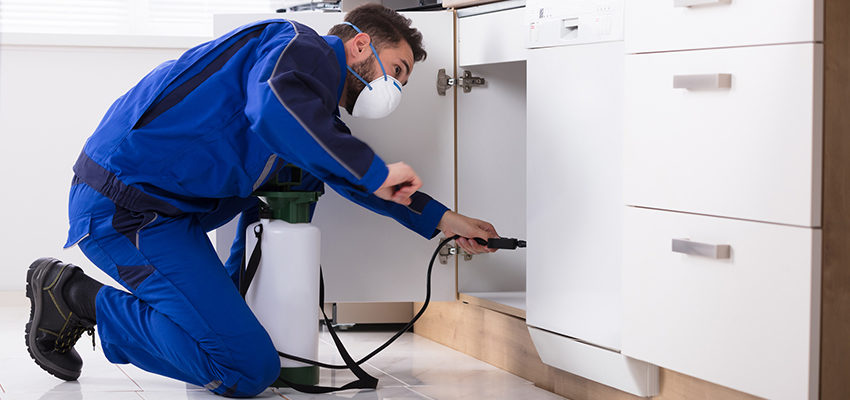 The most effective method for keeping mosquitoes away for the season is simply hiring a professional pest control expert. Not only are professionals equipped with the best equipment, they know what they're doing and typically guarantee their work. You may end up paying more over the long run, but you're likely to get the best results. Check out ConsumerAffairs' Pest Control Buyers Guide for more information.