Consumer Reviews and Complaints

I travel all over the U.S. doing construction work. I rent houses in the areas that I work in. I hire movers to pack and load my furniture into my trailer. When I contacted US Vans they were very sociable and eager to help. They gave me a price which was acceptable with me. The day they were suppose to come over they were 3hrs. late.
I was informed they do not pack, I had to show them the contract that we agreed upon. They put things from different areas in the house, in the same boxes i.e. kitchen stuff with bathroom stuff, have yet to find remotes for T.V.s. Things were bent or broken or dented or scratched. Their quality of work is terrible, they whined and moaned the whole time they were there. When I got to my next job location, I used Elite movers. Now you talk about a class act, these guys were great. Very professional and courteous. Will use them a bunch! US Van Lines needs to take lessons from these people!

Lied from day one. Assured me that they were doing the entire move, not contracting it out. If you want to be lied to, treated with disdain by the ** packers (who just threw things in boxes and had a snotty attitude) by all means this is the company you should use. Items were missing, broken, my baby grand piano the bench was all scratched (it was not even covered), expensive art work and sculptures were damaged and the arrival date was over a week late. Worst move of my life. I paid premium prices to insure my beautiful possessions would be protected and treated with respect. Neither my items or me were treated well. I have been getting the runaround about my claim and could not be more dissatisfied. I have never written a poor review in my life, I want to spare someone the pain going forward. Run don't walk away from US Van Lines.

This is the single worst moving company in the world. Basically a bait and switch organization. They gave us a quote for $12,000 for a move from Wisconsin to Illinois. Their on-site visit told us that the price would go up due to two arcade games, a ride-on mower, and a large TV unit. I moved the games and mower myself. I donated the TV unit to charity. Thinking I was good to the quote, they raised the price to over $17,000. With my belongings on their truck, I had no choice but to pay the ransom. This behavior is their business model--read the hundreds of negative reviews on-line. The 36% increase in cost, combined by the fact that they no-showed for two days and finally picked up outside the agreed upon window is why I'm telling everyone I meet to stay clear of these criminals!!!

My move was from Monterey to Carlisle May 4, 2014. Like the experience of others, everyone was helpful on the phone. It was after Problems arose that they became less helpful. To be fair, the guys who came to pick up my stuff did an excellent job of packing and loading. They were knowledgeable and courteous. On the receiving end it was different story. The driver was rude and insolent and didn't have explanation of why only half of my stuff was delivered. Finally discovered that it was on a different truck. Waited an additional week and the rest finally arrived. The driver couldn't have been more helpful and even sent a very large chest that was overlooked on his truck to me by UPS. There were several boxes that were missing, as well as an old wood commode, several mirrors, and a wooden stool. Several things were broken as well.
I tried in vain to contact people at US Van Lines to have them search for my lost items but always got some story or other that it was probably sitting in the warehouse. Attempts were made over several months to no avail. Finally I just gave it up as a lesson learned. Overall, it was a very unpleasant experience. In the future I will use PODS or use a reputable moving company. It couldn't be any more expensive.

This company has employees with no last names. I am extremely upset about this decision. Company has NO WORD. ** are truly empathetic. My daughter relocated from Louisiana to Chicago driving 14 hours. Three weeks now still nothing has arrived. No clothes, pots, bedroom, she has nothing but lies from this company, great selling points but no backbones to support their word. My daughter new job begins on Monday. She has no clothes. She has been sick with severe migraine headaches. Is this fair for a young professional loving person with great potentials to make a change for her new employer with nothing but an air mattress in her new Chicago condo. HELL NO. THREE WEEKS AND NO DELIVERY. DO YOU FEEL ME??? DO YOU CARE???
How do I know I can trust these reviews about US Van Lines?
882,235 reviews on ConsumerAffairs are verified.
We require contact information to ensure our reviewers are real.
We use intelligent software that helps us maintain the integrity of reviews.
Our moderators read all reviews to verify quality and helpfulness.
For more information about reviews on ConsumerAffairs.com please visit our FAQ.

I also didn't research enough on VanLines USA. This company is the worst, first they're very sweet when they're giving the quote. This company is full of. On arrival the driver increased the cost with a 1000, and promised delivery in 1 to 10 business days, but that was crap. ** is the sales representative I spoke to. It's now 3 weeks they keep lying to me on delivery date. Is there anything lawsuit I can take to deal with this company?

I needed have my son's stuff moved to Tampa, FL. He just started a new job down there after finishing college. I requested to have items delivered on a weekend because of new job. They were FOUR DAYS LATE! No communication. Tons of excuses.

I have a move scheduled from NY to AT and this company quoted me as one price and did not let me the updated quote until after all items were loaded... it was a whopping 400 dollar increase!! I told the driver to take my some of my items off of the truck and was told that it wouldn't make a difference. I called the company to complain and they simply said that my inventory list had changed. They counted anything from a small tool box to a frame... that counted as extra and was a part of this huge increase in price. Overall this company is sneaky and unethical. Mike, I assume is a manager, was no help at all in this situation. Do not use this company or you will be taken advantage of.

Unfortunately we had to use the US Van lines to move us from Illinois to Texas. When they delivered, a lot of things were missing. We are missing boxes from every single room in the house! Also they disappeared with everything we have of our wedding (pictures, videos, wedding dress). We contacted the company and spoke with Chuck about everything that we are missing and nothing has been done! Every time we talk to Chuck, he says he will try to find but it has already been 5 weeks now and nothing! And it is not like we are missing only boxes! They lost our kids SLIDE, a big blue and yellow slide is very hard to miss! We are missing about 20 boxes! We would never refer this company to anyone! It is a shame that they don't care a bit for your personal belongings that you have trusted them to take care for you.

Several boxes were severely damaged, some with forklift holes. Other boxes were crushed by having very heavy items places on top. Our computer desktop was very damaged. The guys kept trying to give us someone else's stuff. They said they delivered everything and then called that they found more of our stuff in their Fremont storage facility. That arrived 2 weeks later. We are still missing boxes and a short bookcase. We have also discovered 7 bins that belong to someone else. I have moved before and the inventory numbers were marked off as each piece came off of the truck. This DID NOT occur.

Driver insisted on pick up a day early or advised would be 2 weeks before pick up. At time of pick up (furnishings in storage) driver advised the cost would be $1425 more than agreed upon fee and he could not load everything agreed upon. I declined to pay the increase and advised the driver to leave without loading any of furnishings. I agreed to pay for time. Driver advised "there will be consequences". The driver was advised not to threaten me and that he should leave. Driver then threatened to load my belongings and put them in storage for a month. The driver was advised not to touch my belongings and he would not take my things without permission and or put them in storage. I again advised the driver NOT to load any of my furnishings and to leave premises.
My daughter was on site in NC and I had already traveled to NYC therefore, I was communicating by phone. I then received contact from my daughter advising the driver "Issac" reported he could load the items on the previously agreed upon list for the agreed upon cost. Cautiously, I agreed while insisting the list should be followed in detail with delivery by Friday, as previously agreed upon. The driver agreed. Items were loaded and my daughter left premises to pick up payment, I sent via Western Union.
Although released by bank, Western Union delayed release of the money. Subsequently, the driver appeared to have put remaining items back in storage and left. Money was forwarded to accounting department upon release by WU. Driver charged an additional $500 for wait time. I did not receive my belongings the following Friday. I received my belongings 3 weeks and 5 days later. Although I made phone call after phone call attempting to find my belongings and insist on their delivery, I was passed around from person to person and was then told I would need to speak to dispatcher, who was on vacation.
Eventually I spoke with dispatcher who confirm my belongings had been taken to from NC to Atlanta Ga and put in storage, with no explanation. Upon delivery, almost 4 weeks later, I received 36 out of 88 boxes and or totes. All which were damaged with contents broken (crystal, China, etc). Delivery contained no kitchenware (pots, pan, dishes, silverware) and no in season clothing. Furniture, lamps, small tables, mirrors, artwork, vacuum cleaner, etc were not delivered. Furniture not on list, was delivered.
I paid for crating of an original Man Ray mirror and large TV. Neither were crated and had only a blanket around each. I have photos of everything. I requested reimbursement and was advised I could file a complaint. I advised of my numerous complaints already emailed to everyone in the company, I had spoken with. My question was, why couldn't one of these people forward my email to the appropriate person in lieu of requiring me to send yet another email, saying the same thing?? Response was that was their policy. My move to place April 2014. I am only now following up, as the distress associated with the extortion I was forced to comply with precipitated an exacerbation of my Multiple Sclerosis and subsequent inability to pursue exposure of the company's fraudulent representation of service, unethical extortion of money with threat of "consequences" to entail "storage of furnishings", which they did, although I paid.
I was required to spend an additional $1500 to move remainder of items, as well as secure 2 storage spaces in NYC for items NOT on the original list for delivery. I was offered nothing in follow up, from anyone, to include a letter of apology. I have been the victim of criminal behavior. BTW, all parties were advised of my illness, as well as the negative physical implications to follow extreme stress. These people need to be stopped. Thank you for reading my post.

I have recently created a Facebook group called 'Victims of Household/All USA Van Lines: Unite for Protest', and I would be ecstatic if everyone posting negative feedback here would join! Membership can be approved by any member of the group, so invite your friends and others with similar horror stories. My wife and I have been abused by this company. By their written admission, according to their own terms, USA Van Lines has stolen our possessions. They refuse to release them or cancel our contract, they refuse to give us any information on where our items are located, and they refuse to provide us with any information about their compensation policy (even though they've had them for four months, we are over 21 days past the requested delivery date, and they still haven't even given us a delivery date).
Together we can create an online community of maligned customers and force recovery of our goods and financial restitution from this illegal operation. USA Van Lines has inflicted damages on all of us personally, this Facebook group is intended to bring about the fastest and most complete possible compensation for those damages. I look forward to hearing from you!

Based on the complaints I've read, I can pretty much write, verbatim the same experience. This was a cross country move, when I was quoted for my move I worked with what seemed to be very professional people. Then the price went up - A LOT. My original quote was RAISED by 1,500.00. Then they loaded my belongings (SIX weeks ago) and I haven't seen any evidence that I will be getting my delivery any time soon. I get the same runaround from the same list of people Paris, Whitney, Jerome, John - it doesn't matter who I speak to, I get the exact same response (as if they are reading from a script) and I'm referred to a supervisor or someone in dispatch who also doesn't answer the phone. I understand that we are all in the same position but my question is, what recourse do we have? I'm a single mom and my son has been living in transition in a new part of the country for a month and a half with no resolution in sight. Please include me in a class action suit.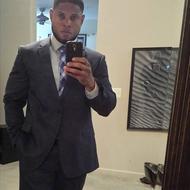 First off the following companies are the same - Household Van Lines INC, 5100 Washington St #308 HOLLYWOOD FL 33021, US DOT: 2437445, MC: 840601 and or ALL USA VAN LINES 2346 Thomas St, Hollywood, FL 333020, US DOT : 2355618, MC: 806814. The aforementioned companies above are either the same and or are owned by the same individual or individuals or have close relationships within their operations. One or more entities may act as a broker for either one to obtain job orders.
My name is Paternique **, I am a 1st year law student that recently moved from Arlington Virginia to Colorado, actually to attend law school. I am currently awaiting my shipment which feels like it being held for ransom. My move was scheduled for pickup in Arlington Virginia on the 28th of August 2014. The binding quoted for the move was $1355, which was to move my studio apartment size belongings from Arlington VA to Aurora, Co.
First off, the company that showed up for the move was not the same company that I was given a quote for. Household Van Lines INC, US DOT 2437445 was the dispatch company and booking company. ALL USA VAN LINES, US DOT 2355618 is the company that showed up. When the movers got there, my binding bid was all the sudden was invalid cause the cubic feet of my one bedroom apartment changed; My new amount was now $2708, which I considered to be bait and switched tactics, knowing that most people moving are on a strict timeline. I feel like the company had taken advantage of the situation and increased the bid.
I told the company that I am available for delivery on the 6th of September 2014. I was expecting my delivery but as of current I have called and emailed the company but still no tentative delivery date or approximate delivery date. I spoke with a representative and ask the location of my belongings and they replied that it's in storage in Virginia. I have recorded conversations where two separate representative stated that they would email me a delivery date and have not. Currently my belongings are in storage and I have requested that my belonging be delivered ASAP, but still no delivery date have been given.
Further, I spoke to one of the movers and he said that "it is common practice to change the bid on the movers". I feel like a class action lawsuit is brewing. My best advice to anyone that receives a bid from this company is to avoid them at all costs. My opinion is that this is not an ethical company. Also, do not accept quotes over the phone, get a representative to the house well before your move to measure and give you a binding agreement.

I worked with Kim on moving my son's furniture from San Diego to Tuscaloosa, AL. I told her we had a limited delivery window since my son could not take possession of his house until August 7th and as parents, we wanted to be there to help him with the move in. I told her we would arrive on the 7th and an August 7 thru 9th delivery date was required. Kim's response was "No problem, not to worry, just let the driver know the dates you need for delivery." Additionally, Kim reminded me repeatedly that I needed to keep her informed if we added any additional furniture/items to our original estimate since college kids tend to add additional items.
So, we added two additional items, and informed Kim. She sent me an updated estimate. I originally asked for a pick-up date of 7/29/14 because I didn't want the furniture to arrive too early and not be there for delivery. Kim told me not to worry, if the items arrive early, they will be placed into storage. I told her that my experience in the past on items delivered to storage was that I would not receive them on the date(s) that I needed them. Kim told me that since our shipment was small, it would take longer to get there and a pick-up date of 7/22/14 was necessary.
The truck arrived on 7/22/14 and I found out that the additional items were never included. I also found out that my "binding" estimate was not binding and that I was going to be charged an additional fee for my two chairs, hammock stand and bedroom set. I pointed out on my estimate that a "Queen bedroom set" was included on the form. The driver told me that queen bedroom set only meant the bed/mattress and frame. Not dresser, night stand and headboard. I was stunned. I called Kim, who called Tony. Tony called me and was so rude stating that there's no such thing as a "binding estimate".
I called Kim and finally ended up speaking with her supervisor who also agreed with Tony that my estimate was not binding. Had I known, I would have picked another company. My items are loaded on the truck and they are getting ready to take them off, so I paid the additional fee for the bedroom set and my two chairs and the hammock stand. I received a call on Saturday, August 2nd from a different driver wanting to deliver my items. I told him that not only were we not in Alabama, but we could not take possession of the home. He was totally surprised. That driver told me he would call me back - he never did.
I tried calling him back every day August 4, 5 and 6. Finally got a hold of him and he told me my items were placed in storage. I called Kim, but received another person. I asked when my items will be delivered. Again I was put through to Tony who exploded on the phone once again stating that they never agree to a specified delivery date/window. Tony told me that he could have the items delivered by the end of August. I told him that was unacceptable and I asked him for the address of the storage facility so I could go and get the items myself. Tony wouldn't provide the information stating that I stilled owned money. I told him to look at his form - I had paid in full! He told me he had to call me back.
Hours later I called him, and he agreed that I had paid. After much grief, and screaming at Tony, I had my husband call US Van Lines and he spoke with Jenny. Jenny provided us with the information we needed to pick up the furniture ourselves. We rented a truck and drove from Tuscaloosa 45 miles to Hoover to pick up our items. When loading the truck, we found that we only had one chair and the other was nowhere to be found. We also noticed, that the hammock stand was also missing. We had to pay additional for the chairs since they were "oversized" according to the original driver. The hammock stand that didn't appear on their estimate, but did I my copy which I showed to them, was gone too.
It would have been much cheaper to go with a different/professional company. We have had professional moving companies take care of our moves (5) and we have never experienced such a rude and unprofessional group of people. I still need to submit our claim for lost items. Not looking forward to that experience! I know the company will not treat us well.

Initially, we were given a "Binding estimate" with a certain cubic feet. When we asked the representative "Kim" that the cubic feet is low, she said "You don't have inventory to go higher." Next, movers arrive 2 days late, we get $100 off the quote. Then when they come, they increase the cubic feet with no proof of it increasing and they hold our luggage hostage. We are passed from one person to the other on phone, until we speak to Tony, who is incredibly angry and rude and he refused to deliver, until we pay the ransom, which is $500 more than the estimate.
The movers he sent were not well and vomiting and we helped them pack. Tony again calls us saying we have to pay, otherwise he won't deliver and hung up the phone. This is pure harassment and we have never gone through this with any other movers. Please let me know if there is a class action lawsuit, we would like to be involved.

1st Contact - Staff advised pick-up could be on a Friday and Delivery the next Friday. 2nd Contact - Staff/Office Manager advised initial employee was new and no longer worked for company. Said delivery takes 7-10 Business Days. However, she was relatively sure it could be there by 9th Business Day. Day of Delivery: staff was a no-show. Waited 4.5 hours with no contact, finally we called and were told truck broke down; nobody knew why we had not been contacted. Pick-up scheduled for next day, assured it would not affect delivery. Staff arrived, one person loaded while one person handled paperwork wherein advised of all costs never discussed when contract was signed (i.e.. $40 for supplies; extra money for elevator in bldg for delivery). After truck packed, then told it was 100 cubic feet larger than estimate because of a couple of items but too late to change it so cost was $250 more than estimate. Told that truck would be leaving in 3 business days.
Staff said should be able to deliver shipment by 9th Business Day as requested unless there's traffic or mechanical problems. Promised to relay information of requested date to Dispatcher and explain importance of delivery on that date. Called Dispatcher day of flight to IL but unable to reach nor leave message cause no voice mail. 1st day in IL still unable to reach Dispatcher; called office who reached Dispatcher immediately. I was told that Daughter's shipment had not left CA yet and should be leaving next day. Dispatcher then talked about having 21 business days to deliver (which was never mentioned in previous contacts). He referred me to Office Manager who was available next day.
Called Office Manager how had not been advised of call/complaint previous day. She spoke of the 21 business days as well but I advised that she had never mentioned this when we spoke prior to pick up. She said Daughter's shipment was small and they had to wait till truck was full and then could leave. I said, "NOBODY HAD EVER MENTIONED THIS AS AN ISSUE in relation to DELIVERY DATE; even though we had asked about Delivery Date each time we Contacted Shipping Company." Her answer was "Every Shipping Company Works This Way" which is similar logic to "All the other kids are doing it"; I did not find this to be an acceptable excuse.
I advised that our travel plans had changed twice in order to conform to when the shipping company said they would deliver my daughter's belongings so we could help her move in. I also explained why the date given was important which was that my daughter is starting Law School and the date given is the last Business Day prior to her Start Date. We have been forced to buy her appropriate clothes for the first few days of school cause outfits she planned to wear were in shipment. Also, have to find somewhere else to stay until truck comes cause her bed is in shipment and we planned our hotel stay according to when shipment was supposed to be delivered.
Lastly, the Customer Service is so very poor for this company that it is a wonder they stay in business. The Dispatcher, Tony refers people to the Office Manager, Stephanie and she refers people back to him because he is her boss and nobody seems to be able to resolve issues in a fair and reputable manner.

WORST EXPERIENCE OF MY LIFE!!! All was fine till they collected my deposit and then all HELL broke loose. First of all, this is not a moving company, they are a broker so you don't know who ends up doing the moving job. Julie was my sales rep and she was all sweet till I made the deposit. Once money was collected, she was nowhere to be seen even after repeated attempts to contact her.
After the items were picked up, despite an accurate inventory count, my final bill was $700 over the estimate (which US Van Lines claims is binding). When I told them that I wouldn't pay the extra charges because I didn't authorize them, the sales manager called me and verbally ABUSED me...I felt threatened by his behavior that I consulted a mediator who suggested I accept the charges and litigate later to avoid my items being discarded. I had to call multiple people just to track and find out where my stuff was - I spoke to Stephanie, Melissa, Toni all in the course of trying to find information and they just kept forwarding me around. I would like to be a part of a class action lawsuit against them, and will most certainly report this company to the BBB and the Federal agency that tracks interstate movers.

We were given a binding contract, our furniture was held hostage, and we were required to pay triple the amount we were told. There was no proof of cubic foot amt. There was an extreme lack of communication, and we were lied to on every end.

We're having a similar experience with over-charging and unable to get clarity on delivery. Would happily be involved in class lawsuit. Also, does anyone have Tony's email?

So far, this has been a nightmare. I was on assignment in Hong Kong the 4 months before my move from San Diego to Fort Worth, TX, so my best friend helped me as best she could to get a fair quote with a moving company. After negotiating with Jenny, she got a great quote of $1178 for all items to be moved and delivered before my first day at the new assignment in TX.
I arrived back to the US on Friday and the movers were scheduled for Monday morning (July 21st). I started calling on Saturday to see what time try would arrive Monday and got no answer. Finally on Sunday afternoon, Tony called back to say that they weren't sure they could make it there by Monday but he would try to be there by 6 pm. On Monday, again with no call without me calling, he called back to say he was still in Arizona and wouldn't make it in time. I was scheduled to leave Tuesday morning, so he promised to be there by 7 am... then said between 7-9 am before hanging up.
On Tuesday at 10 min to 9 am, I finally received a call from another man named Leo who said he was an hour and a half away. When I got upset, he called back and said he was 5 min away from the 2nd pickup location and to meet him there instead. He was very nice, however throughout the moving of my stuff (which were 90% packed in boxes and taped correctly), he told me that the original estimate was way too low for the amount of actual stuff I had. While I realize that there were more small boxes than originally listed, my new quote was $2072 (almost double the original quote).
Since I needed to get on the road and already planned on discussing the balance due to the day late and lack of customer service, I just paid the first half and got on the road to come to TX. Before leaving, he said that my belongings would arrive by Sunday "no problem" and that I would receive a call the day before to confirm times. The check I wrote was cashed the same day I have it as well, which seemed a little odd too.
It is now Sunday. I have left 6 messages since Friday and have been hung up on twice. My relocation specialist "Jenny" is never there. The woman who answered and hung up on me never answered the phone again, and now I've even left a message for Tony in hopes he will call. I start work tomorrow and leave on a business trip the week after, so I need them to arrive today. However I still don't have an official balance and my bank isn't open today.
My best friend is moving out here in a month and a half and had planned on using them too. I have now instructed her not to since I still don't know if my stuff will arrive, if it will be broken and or missing, and the customer service is absolute rubbish. Depending on how they handle the next day(s) and delivery, I may be inclined to join your class action as well. This is completely unacceptable and I would never use them again. To be continued...

Chelsea of Stafford, TX - We had a remarkably similar problem with this company. They added an extra grand to the initial quote on the contract because "we didn't have the extra small boxes listed in the quote". Apparently the guy who quoted us was new, and quoted us based on a different size (the smallest size) than the one we gave him. The movers themselves were fast and friendly, but they showed up a few minutes after the very latest time they gave us. We were horribly late to our own going away party.
We moved from North Augusta, SC to Pueblo, CO. This company quoted us two weeks, and at the end of four weeks, we called them again and they told us that they didn't have any trucks heading out this way, so we had not even been put on the schedule yet. We told them our jobs required us to have our stuff in order to work, and so the lady told me she would contact the facility where our stuff was stored (because she couldn't give us this info), and call us back in two days. Neither of those things happened.
Another phone call earlier had also taught us that our stuff was now 4 hours the opposite direction, in Charleston. After some pecking around, we found that this company is actually a broker for other moving companies. The name on our receipt is "Interstate Movers", but the number matches USA Van Lines, and under that name we found a huge host of negative feedback. The bulk of the reviews say "we gave 1 star, because we could not give 0". There are a few sites where a handful of people gave 5 stars, but there are a good number on Reddit who have discussed the possibilities that these were put out by the company themselves.
Chelsea we are interested in the class action lawsuit! I have signed in here via my fb, and if you add me, I would love to converse with you about this further. These people are right on the threshold of scam artists.

No STARS. If anyone is interested in the Class Action Lawsuit, contact me. I've already got the ball rolling. Original contract for $3400 based on 7000 lbs. I paid a total of $5743 and still waiting to gain access to my items that were due to be delivered on June 28, 2014. I am SSG McGinnis of the US Army who hired US Van Lines to relocate my household from San Diego, CA to Stafford, TX. I contracted for 7000lbs. Upon pick up, mover stated that based on an overage of 50 boxes he estimated my weight to be of 10,000lbs and had to pay over $1200 more than expected to pay but assured me that I'd only pay the amount of my furniture based on pounds (no harm right? they'd provide weight tickets and we'd know the exact amount owed....WRONG). The movers did not have room for all of my belongings and I was forced to make a decision on what items would be left behind (not to mention the movers had personal items like "bicycles" on the truck).
I emailed the company explaining my issues to them and was only told that the information was passed to Stephanie the Manager. I never received a call back from Stephanie and instead called the company back several times and emailed to request more information to better coordinate for pick up. The delivery truck showed up, with NO documentation (weigh tickets) but directed from the head macho "Tony" to collect a sum of money from us (that increased during every conversation from $1000 to $1500 to $2300 and finally $2543 to pick up ourselves from an undisclosed storage location or $4200 for a redelivery. When asked to explain the statement of charges and the reasoning of requesting full amount of 10,000lbs without a weight ticket, Tony proceeded to talk fast and hang up the phone on me. I then asked him to only communicate to me through text messaging or email.
For the sake of retrieving my items (because I do have 3 children ages 8, 2, and 7 months (I agreed to pay the $2543, and seek refund by way of a small claims court action). This amount was paid a week ago and finally today 7/8/14, I was given the location of my items "Storage Choice" on West Airport Blvd in Houston. Upon arrival there, the Employees (who are very sweet by the way) explained they cannot release the information to me because I am not on the contract. I then contacted Tony back and the information he gave me was Unit 336. I then had to email Tony again to get him to contact the moving company HE hired to call the storage to authorize release of MY items to ME. He responded with a freaking number. I asked who is this and why am I contacting them. By that time I'd made contact with the driver of the truck who has my items on storage under HIS name.
There's more to this story but it's way to long to type. This should give a good idea of the shady business however. Prior to booking this company I looked up BBB and it didn't give a good enough review of them "apparently". However, in hindsight, I have discovered others who have been scammed by this Company including Military personnel. I am due to report to training in a month in South Carolina and came here to get my kids established with my Sister prior to reporting there. All of my things are being held after paying nearly $6000 for my stuff that was only contracted to pay $3400 based on 7000lbs. This has caused much stress not to mention all of my military items being held up which are required for.
I'm with EJ. I've filed my complaint with DOT and will finish filing with other agencies who can help US. Because dispatcher/CEO Tony, Manager/Supervisor Stephanie, Representatives May, Marie, Michelle and Jenny along with this entire fraudulent Company "US Van Lines" are crooks. I tried to attach my emails and text messages but could not but there was an email to the company letting them know I was displeased with their service and Stephanie said she had a conversation with Tony and came back to me speaking very rude and nasty stating "I spoke with Tony and I know the whole story, you "mistexted" him and said that you didn't have the money so we know that you just don't have the money. Tony is my boss who is the CEO (all of a sudden during our conversation over the phone) and he only wants you to talk to him". Wish I could add documents. I probably have over 20 pages of text messages and emails to exemplify the crap they put me through.

This worst experience I've ever had with a moving company. They're friendly at first but then let the ** begin. I was overcharged and I was given one price then it changed due to five extra boxes and Tony the dispatcher is a loser and a liar. The dates for delivery was June 22-23 then it was changed to the 26 or 27 and then changed again to the 25th. Remind you I do work so the girl on the phone told me to rearrange my work schedule (wow). "I've knew, I see." (That's what I told her.) So told Tony I might be late because I got work and he said they would be a later. So to make along story they was late and 1-1/2 later and got no apology and Tony said I couldn't get a discount. I would never use this company or tell my worst enemy to use them. And my T.V. isn't working and it's a month old and my entertainment center is also mess up.

What a mistake. I have to agree with the person who said you have to have more than one person at your place with you. I couldn't be watching over 4 guys in different rooms to oversee everything they were doing wrong. They broke, lost, mishandled everything and never responded to a claim they had me put through to: Claims Department at 18375 Ventura Boulevard, Suite 341, Tarzana, CA 91356 Tel- 818-774-1921 or Toll Free: 1-866-300-1299. I documented it all, sent them at least 50 photos showing them the improper packaging and sloppiness of their work. Right before I sent that off, my friend told me to go online and report their negligence and all that happened to the Better Business Bureau. I wish I had done that from the beginning but didn't know about it until she told me. I did and as you will see, I wasn't brief. So here is what I wrote to them:
"The BBB suggested I look for movers in their list to make sure I got someone reputable. I found US Van Lines and hired them to move me from Chesterfield, MO to San Diego, CA. IT WAS THE BIGGEST MISTAKE I COULD HAVE MADE!! Below I tell you what I have experienced from the hiring to this time.
Jeff ** from US Van Lines gave me the quotation and called me to see if I wanted them to move me. I inquired from him how much the boxes and additional charges would be. He told me, although by the way things were packed, I don't believe they used the number of boxes for which they charged. They overused the tape!!! I told him I wanted to use their services and that is the last time I heard from Jeff, although I put calls into him several times. When trying to contact him to tell him how bad it was, he never returned my call. Judy who answers the phone took messages from me to have him call, but he didn't. It wasn't until around 4 days ago did I get him to call me. He reiterated what Eyal, the head, Judy and anyone else there, is to tell me to fill out the Complaint Form that was emailed to me from another source. The heading says CLAIMS DEPARTMENT and is located at the following address and phone number: 18375 Ventura Boulevard, Suite 341, Tarzana, Ca 91356 Tel: 818-774-1921 Toll Free: 866-300-1299
I am heartbroken as to the way the movers packed and handled my move. Even the men that delivered my goods could not believe how they packed valuable items and how much they taped items that didn't need taping. Since there were four men packing my items, I couldn't be in every room to make sure they packed my items properly. Even in the last hour of the seven-hour ordeal of them packing a small two-bedroom apartment, the head person said to check to make sure they got everything. I went into the kitchen and found cupboards they forgot to pack. They were in such a hurry they only wrapped some items and threw breakable Dansk pots and other valuable items into boxes. I have photos of it. Besides that, they only filled some of the dish boxes and other boxes for which they charged me, half full. Photos will show you how. I found a closet of coats they didn't pack after sealing all of the wardrobe boxes.
They took my Grandmother's crystal lamp that I used in my bedroom and wrapped it only in a pad. They did not put it in a box. Not only was the glass broken but the connecting parts of the stem of the lamp are broken.The delivery men could not believe how they packed it. My son's neon sign with fragile rods of glass was improperly wrapped and shattered. They only used a pad. It has been moved at least two times across the country and was never broken. Three Halogen Lamps are broke because of improper packing. I had a six foot rolled canvas of a one of a kind painting. As I was unpacking I was searching for it and couldn't find it. I expected it to be packed in a box in which it would fit, instead they forced it into a file box under a Mixmaster causing the painting to crack and isn't reparable. Pictures are available. The cord is missing to the Mixmaster.
I bought 36 file boxes and had the lids assembled. I used around 22 of them and the rest were available for the movers to use. They were either lazy or in a hurry and didn't put the lids on to wrap my goods. I also had plastic containers that were filled with wearables. They for some reason left the lids off or took them off of some and wrapped tape around them leaving the lids behind. In other instances, I had plastic boxes filled with the lids on and it's obvious from the plastic containers as well as the cardboard boxes how they were negligent and threw everything around. They cracked the lids of the plastic containers and smashed in the boxes that they had packed with my goods. I have photos to support all of this.
My dresser has a glass top. It is a 73 year old bedroom set. They failed to box the glass top and it broke. Instead they only wrapped the glass along with the dresser in a pad. They also gouged the wood on the top of the dresser. They gouged the wood on top of the matching desk to the bedroom set and scratched one of the headboards. They gouged out wood in an Executive Antique Desk. They scraped the end edge of my butcher block kitchen table leaving it rough on the one end. Framed pictures weren't boxed properly, therefore the glass in them is cracked. Two pieces of luggage were ruined by them. They left goods behind without asking whether to pack them and I had to FedEx 2 boxes to myself. I have receipts for that. It cost me almost $100.
I'm missing my step stool, a dusting mop and a couple of boxes. One box must have my Canon Digital Camera, an expensive pair of binoculars, as well as other items that I can't think of now. I had a stack of clothes that I was donating and told Kent not to touch the pile. My MacBook Pro was among those clothes. When I went to get it after they finished their packing, it was missing. I made a police report. I told them not to pack a large 32" old TV and what was around it. I gave the TV to one of the men. After giving it to him, I asked where the Cable box was. No one seemed to know. When I opened my boxes, they shipped the Cable Box with my goods. Charter Cable wants $132 for it unless I return it. This is another hassle they have put me through. I even gave away a storage unit to one of them instead of moving it since it was taking them so long. They did not deduct that heavy item from my estimated move.
I'm disputing my Credit Card Costs from the time they finished packing and had me charge it. Unfortunately, the cashier's check that I gave to the delivery men for $2,000 could not be canceled. Hopefully I have included everything, but with such chaos there could be something I may have forgotten."
I not only feel they owe me the $2,000 for the delivery of my household items due to the distress and time they have caused me. I also feel they should pay the cost of the items to be replaced like the Digital Camera, binoculars and MacBook Pro and the ones that can be fixed.
I would like to submit photos. According to a friend who advised me to contact you, I could include photos. I don't see where that can be done. Could you please inform me where I can do that? I'll also include what the Better Business Bureaus response was. In short, it is not resolved and doesn't look good for US Van Lines when people check them out on the BBB website.
So here are the facts. I just wish we could stop this company from being in Business. Hopefully people will check them out more by speaking with clients they had, not on fictitious letters they give you as references to their Great Work, and not to use them. When I looked on it, as the BBB suggested, it said they had 13 complaints but all were resolved. Well, as you will see mine has not been resolved. I sent an email letting them know that if they didn't respond I would have to hand this over to a lawyer. All of a sudden, Andrew calls me, looks into the complaint and says all they will pay you is $150!! He says, "You signed off not to buy additional insurance", therefore they are not responsible. I tried to call him back and ask about the liability on their part (especially from things they wrapped or packed) and the $.60 per pound cost, but he never called me back. It's not over yet as far as I'm concerned!
HERE'S HOW IT SHOWS UNDER THE BETTER BUSINESS BUREAU NOW because they don't want to resolve it: "Complaints Filed Against: 'US Van Lines' (1 complaint located) / US Van LInes, 4677 McCree, St. Louis, Missouri 63110. We have located 1 complaint against this business. This business presently maintains an unsatisfactory rating with the CCA. Consumers are advised to use caution when Dealing with this organization. If you are an owner or representative of this business and would like more information about your company's rating, contact us for further details..."
I'm glad to see that I can submit photos just to give you an idea of their poor quality of work.

Don't use US Van Lines in St. Louis office if you move long distance! Scam of the moving dates and their insurance! Again, scam! Delayed 26 days from our preferred arrival date. They won't pay for the delay. The furniture packed and unpacked by them got damaged; I did not get refund. We bought $20,000 coverage insurance through them! They politely and friendly got our business at first, smiled at us when packing and loading our belongings. After that, your move is doom! They don't have the arrival date! Although they said in contract to deliver within 14 business days from our preferred arrival date, no! We received most of our belongings five weeks after the pickup date, four weeks after our preferred arrival date, eight days after the latest contract date. I'm with a six-month-old baby and 3-year-old child. They did not care whatsoever or did not schedule a sooner delivery.
We paid US Van Lines in St. Louis $6,835.25 to move from St. Louis to Portland, OR. We did not have much furniture. The original quote (~$5700) was the medium price when we searched several companies. We chose them because they sounded polite and organized on the phone. They said it usually take them 5-7 business days to deliver, guaranteed to deliver with 14 business days from our preferred arrival date. Our furniture was picked up on July 27th, 2012. We have told US Van Lines that our preferred delivery date was Aug 5th. However, they never gave us a delivery date. I talked to them on Aug 5th and found out they did not have the truck and they did not know when to have the truck! They said they would call me when they had scheduled the delivery. We did not talk again until August 20th. US Van Lines called me on Aug 20th and said the truck with our furniture had left St. Louis on August 19th. However, they knew it was going to delay but did not tell us.
The latest delivery date as on contract was August 23rd, the 14th business day since August 5th. When I talked to the driver, he told me he had at least 6-7 other destinations to deliver before us and would not arrive by August 23rd. They finally delivered on August 31st. We talked to the manager of US Van Lines in St. Louis office in September 2012. The manager offered to send us a check of $300. The amount was sure not enough, but the check of $300 never arrived either. In October 2012, after we sent the furniture lost and damage claim to their claim department, we got an email saying they would pay only $126.80 for our over $1,200 furniture damage and loss. But we need to pay $250 deductible. In April 2013, after we submitted a complaint to BBB, they responded and asked, "Who said to refund you the $300? Basically, you will get nothing back." And, how could a few hundred dollars repay so much of the moving delay?!

First, the only reason I'm giving this company a rating of one star is that there is no way to give them no stars. In my opinion, they should not even be in business! Second, a word of warning: When you are moved by a moving company, be sure to have at least two additional people in the house with you on the day the movers pack you so they are closely supervised. One person cannot be in all rooms during the packing and, at least in my case, the United States Van Lines personnel didn't give two hoots about my personal property! In my move, when the movers arrived, the packers used 14 wardrobe boxes instead of individually wrapping and packing items as a truly professional moving company's employees would have done. Clearly, they were more interested in speeding along in their jobs than having any respect for their customer. And because I was the only one there to check on them, I did not know they were using wardrobe cartons and not wrapping my items.
They threw things together in cartons without any regard whatsoever of what they were. In one carton I opened when I unpacked, for instance, they put in a basketball, a vintage child's record player, a dozen vinyl record albums, a large pasta serving bowl and matching dishes, a snowboard helmet and an antique wood piano stool. None of the items were wrapped at all! That is just one of the nightmares that I found when I unpacked. At the point of origin, the supervisor was kidding around with the packers and told them that an old, upright piano had to be loaded after I had told the supervisor that the piano was not going. It was only because I heard cursing coming from the basement and found two movers and the piano on the first stair coming up from the basement that I realized what was happening.
When I asked the supervisor what in the world was going on, he said "I was just fooling with the guys." Are you freaking kidding me? Another example: There was a very large, very heavy, vintage art deco bar that I had told the supervisor was not to go. The movers put it on the truck anyhow because the supervisor obviously wasn't supervising them. When I pointed out I had said it was not to go and told them they'd have to take it off the truck, they complained! Then when it was brought back in, it was left in the middle of a room and the mirror on it had come loose. When the crew was about to leave and I pointed out that they had completely missed packing the hallway closet, the supervisor's comment was and I quote, "There is no room on the truck for this stuff." I ended up having to find room in my already packed car to take the items!
When I finally took delivery out of storage and unpacked my things, there was tremendous damage of broken items due to them not being wrapped and thrown together in wardrobe cartons. I called the company repeatedly and my calls were not returned by the claims department. I finally insisted on being given a specific name of someone to call. I spoke with someone named Alan **, who apologized profusely, assured me he would handle my claim and who gave me his direct extension. During the course of about several months, I called him and left five voice mail messages. None of which were ever returned.
During the course of my move and while trying to settle the issues relating to my move, I was also caring for my 83-year-old mother who had been diagnosed with stage 4 cancer, which was the reason for my move. This is something which I had told Mr. ** in the first and only conversation I had with him. He had assured me that he would take care of the claim. Finally, it was all just too much to have to handle with this company while dealing with my mother's illness and I just gave up. I warn you, do not hire this company if you value your possessions!

Contracting United States Van Lines to move my antique dining room set and 5 boxes was a total nightmare. The original service before you sign the contract is professional and phone calls are returned, after the service has been rendered, you cannot get anyone to return your call. Our furniture was delivered on New Year's Eve in Las Vegas at around 5pm. It took almost 3 hours just for the drivers to find my furniture in the van, and then they had to unload the truck to get to the furniture.
While removing my grandparents' antique china cabinet the driver dropped it and broke the side glass panel. I had a box of Laredo statues that were packed in double bubble wrap and three where broken. It took the movers 8 hours to unload and bring in a dining room set and 5 boxes. All of which took place on New Year's Eve, so at midnight they where still unloading.
At one in the morning, their truck broke down as did the driver's GPS and was not able to leave so they were asking to use our internet to find where to go on their next delivery. So as you can see this was a complete nightmare and now I am trying to get claims department to call me back to see what they will give me for the broken items. I would never recommend or use this company again, and I am so mad and upset that my grandparents' china cabinet has been ruined due to this company's lack of knowledge with packing and moving furniture properly.

This company is completely dishonest. They have lied about pickup dates, service and delivery dates. Their service is non existent. They do not return calls nor do they give any solution to the mess they leave their customers in. They are over a week late in delivering our household goods. With no delivery date insight, this is after they missed a 2 week window to deliver. And we are still waiting.

US Van Lines out of Margate, Florida, 33063 (888-332-2850) MC 476550, is totally dishonest. They did not honor their contract or word. They promised me they would move my household goods on July 11 or 12, 2011. They required a $2,012 deposit but told me it would be refunded if they didn't move me during those days. They did not have a truck.
Finally on Saturday, July 9, just before they closed for the weekend, they told me they were releasing me from my contract as they did not have a truck, after promising me it would be a great move for two months. I have tried to get my deposit back. They refuse. Everything they told me (and I talked with many people starting with the salesman Robert **) was a lie.
US Van Lines Company Profile
Company Name:

US Van Lines

Website:

http://www.us-vanlines.com/