Rolls Van Lines
Rolls Van Lines offers moving, packing and storage services in Maryland, DC, Virginia and several other States along the East Coast. From self-service packing and storage to full-service relocation, our professional team is skilled to meet all your moving and storage needs.
Consumer Reviews and Complaints

Very stressful from the time they came to move us to the time they delivered our belongings. 1st it was told to us that they had a big enough truck to move our whole house. But when the movers showed up they had a small truck. They could not fit all of our house in that truck. We had to rent a Uhaul to move the rest of our belongings. Then when they came to deliver. That said we had to pay up front in order for our belonging to be taking off of the truck. Before hand, I asked how much would it be to deliver our belongings. It was stated twice by two different people that it would be cheaper than it would be to come and pack. That was a lie. Then they say they will be arriving at our home at a certain time (9:30-10:30 am) and that was a lie. The total move was VERY DISAPPOINTING.

Being sub-contracted to have Rolls Van Lines/ADI Moving and Storage move our home placed undue stress on an already stressful situation. We used a broker for this move, 4 days before our move was to occur we still had no idea who was coming. We gave the movers a 3 day window to perform this move, after speaking with the broker (finally), they informed us that Rolls Van Lines/ADI was contracted to execute this move. I spoke with a relocation specialist from Rolls Van Lines and he stated that the moving team would arrive between 9-11am on the last day of the 3 day window that was afforded.
At 9:03am my wife got a call that truck battery had died and they would be 2 hours late. At 12:30pm, we placed a call and they stated that they were 30 minutes away; they arrived at 1:30pm. During their initial walk through of the house, the team lead stated that they may not have a big enough truck. I called the relocation specialist to voice both my disapproval and concerns (notably about the truck size), he told me that everything would be fine, everything would fit on the truck and if I didn't like it, he could always tell the moving team to leave; they left that night at 8:00 stating that they would return in the morning between 9-10am.
We gave them a 3 day window; we're now in day 4. They arrived at close to 2pm the next day. They were unprepared, my mom had to go and buy boxes and packing tape so they could "finish" the job. I called again to voice my concern about the size of truck and once again I was told that everything would fit. The moving team left that night at 1am, not having packed up or moved our garage; 600 cubic feet of goods still remained. My contract with Rolls Van Lines showed that we paid for our ENTIRE house to be both packed and moved. The next day, my wife and mother had to pack up the rest of the garage and move it into storage. We then had to transport it ourselves to our new home. A day later we were told that the price of our move went up from $7440 to $9600, lucky us.
Delivery date was set for an arrival between 9-11am; the delivery team arrived at 4:30pm. I should've known how the day was going to go when backing up truck, they gouged a chunk out of my driveway. The team asked for the rest of the money upfront, but informed me that they don't have all of my goods. I was told that the truck load was too heavy (not sure what that means), it's more than likely that it's just a means to hold your stuff hostage to ensure that they get all the money they were asking for. The team left that night at 8:50pm letting us know that they would arrive at 12:00pm the next day… They arrived at 3pm. They unpacked the rest of the truck and tried to put our furniture back together, which they couldn't do properly. The team left at 7:45pm that night.
The delivery team couldn't understand why we were upset. They cost us over 12 hours of lost time due to tardiness, we have broken and lost goods, furniture that wasn't put together properly and raised our price over 26%. The customer service team at Rolls Van Lines is hands down the worst I have ever dealt with. Most of the time, the numbers you try to call are either busy or go straight to voicemail. I was told that the relocation specialist we were dealing with went out of the country; we never spoke to him after our goods were picked up.
This company placed an extreme amount of stress on us. Our family was already separated for my job relocation; we hoped that the move would be fairly easy, we were mistaken. I would never recommend Rolls Van Line to anyone. Up front, they'll tell you how great and smooth the move will be, after you sign, the stress begins and you can no longer get a hold of anyone; if you do get a hold of someone, they will be unable to answer many of your questions. Movers beware, this company will scam you!!

Contracted to deliver goods from Saint Paul to Austin. Arrived one day early, by informing just one night before (high inconvenience). Pick up and delivery crew (Very nice - only nice thing about the whole experience). Delivery - late (high inconvenience). Many Items missing (high inconvenience - please contact to deliver remaining items). Operations team does not respond to phone calls.

WORST MOVING EXPERIENCE EVER! Beware! There are so many things gone wrong with my family's move! Movers arrived a day late. One of the mover men was very persistent and demanding instead of focusing on doing his job, he was busy trying to "bag" me by asking me personal questions if I was married and asking me to come to his motel room! This was a very big move and it wasn't taking seriously at all! They did half the job and overcharged us! They put our things in a storage facility that was in another state we wasn't even aware of! Then when my things arrived two weeks later someone else's things were on the truck along with mines!
My mattresses are still missing, head boards, box springs, my frame for my dining room table are missing along with a book shelf. Customer service was horrible. They are a bunch of thieves! Broken furniture. My table I spent 500 for is broken. Dressers broken. I have to try to fix it back! This was absolutely ridiculous. The worst move of my life! My kids and I had to sleep on the floor for 9 days until our things had to leave their storage and arrive to our new home! I don't recommend this company at all!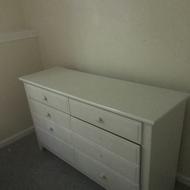 Our experience with this company was awful. The booking agent was helpful, but misquoted us. The movers arrived 2 hours late and the foreman was sullen and uncommunicative from the start. The other two movers were really nice, but they did the bulk of the work and didn't speak English, so communication was difficult. The problems arose when I called the office and spoke with Andrew to dispute the information I was given by the person who booked the move and also to complain that they'd sent the wrong size truck and couldn't fit our things in it. I had packed myself and labeled everything so all they had to do was put it in the truck. Instead the foreman wandered aimlessly from room to room with no system, wasting so much of our billed time. At one point he looked at our sofa and asked us if he needed to move it?
Meanwhile Andrew started screaming down the phone at me that they didn't need our business and could abandon the move right then if I didn't like it. It was astonishing and awful. I found out later that he's the owner. I spoke to a woman later on who was rude too and unhelpful but not abusive to the point that Andrew was. They left two beds (my kids'), a dresser, several piles of iced and other things at our house as they drove off. I then spoke to Thomas, the initial booking agent who told me that it was our own fault the truck was too small because I'd wanted to do the move in three hours. Nothing about that was true. At this point the foreman was standing at our new place refusing to move our stuff in until we paid!! I'm not sure if this was legal, but Thomas assured me it was standard business practice. I'm trying to find out via the BBB.
We had now wasted 45 minutes arguing about the payment when they hadn't even started moving in. At this point Thomas informed me that this work was "manual labor"? What? Like working for a moving company wasn't. When we finally paid (we felt held hostage) the foreman complained that my sofa was too big to move. I told him he'd have to figure it out. They abandoned our entertainment center in the garage by telling me they'd have to destroy our walls to get it up. Essentially he didn't want to bother, his attitude was beyond awful - sullen, not bothered. The two guys with him did all the work, he complained nonstop and was on his phone all the time. Andrew then screamed and yelled at my husband who tried to talk to them about the attitude and speed and now escalating cost of the move.
I finally told them to go, only to discover the next day that many of the heavy boxes I'd packed and labeled where they needed to go, had been left in our garage. Furniture was thrown into rooms and not placed. This overall experience has been so stressful, an entire nightmare. We are disputing the charges as we had to rent a truck to retrieve the rest of our belongings. The speed and efficiency of the move was abysmal, despite the fact that all they had to move was furniture and some boxes, I moved the rest in my car. Andrew ought to be reported for his abusive attitude and rudeness, I'm making a complaint. I can't even imagine how he treats his staff if that is how he treats his customers. We will do what we have to to get the word out. This business is a scam and not honest or efficient.
How do I know I can trust these reviews about Rolls Van Lines, LLC?
881,173 reviews on ConsumerAffairs are verified.
We require contact information to ensure our reviewers are real.
We use intelligent software that helps us maintain the integrity of reviews.
Our moderators read all reviews to verify quality and helpfulness.
For more information about reviews on ConsumerAffairs.com please visit our FAQ.

We purchased a new home and we called Rolls Van Lines to help us when we moved the town home into a single-family home. We scheduled an appointment and they attended our request and were helpful. The moving crew was very pleasant, very professional and very easy to work with. It wasn't a complicated process and we liked the way they were so very nice and very punctual. They were also very attentive to the customer's needs and very considerate as to how we wanted them to handle the furniture and where we wanted them placed. It was an excellent and wonderful service. We would use them again.

Called on Friday 6/2 and received no information on my delivery window or even when I would get notice of my delivery window. Requested call from a manager. Never came. Been calling for 3 days. All numbers. Calls go to VM. Nobody calls or returns email. I think they may be out of business? I would like to know where my stuff is.

My ex had set up the move for me to get my stuff from Virginia. First no one could give me a time frame of when my good were gonna be here. 2nd I get a call from the driver saying they are at the storage unit. Again NO ONE contacted ME!! They contacted my ex which doesn't even live in Arkansas and I was the receiving MY GOODS! 3rd they did such a bad disgusting job at packing my household goods. They had my leather couch wrapped in a blanket with tape. They unwrapped it and they had put the sticky side of the tape ON MY LEATHER!! I was irate. So they ruined my couch.
Then I get my fathers shadow box out. The matting is warped because they pushed stuff into the back of it when loading the truck and that had one of my own comforters taped around it. Instead of crating it like it should have been. I was disgusted with that. Then they broke one of my coffee tables. The inventory was done wrong. I have yet to go through my boxes and totes. They broke a few totes too and a box with my kitchen stuff was crushed. The list keeps going. I will be filing a claim and go from there. NEVER AGAIN WILL I USE THIS COMPANY!!!

My uncle supplies Rolls Van Lines with the boxes. We were having a baby so we've decided to change homes still just about in the neighborhood, and we used Rolls Van Lines. Everything in scheduling went great and everybody was nice and efficient from start to finish. Their crew was very fast, was here when they said they were gonna be here and they didn't stop. My interactions with them were all phenomenal. It's been such a great experience especially since we're going through a special situation and they gave us all the help we needed. I also passed their information to my relative.

I used Rolls Van Lines to ship 12 boxes and a piano and everything made it to my daughter safely. Also, they got my big stuff to help move me to Texas. My stuff is packed and they picked it up. They already have it in their storage and they said they'll be there between 9:00 and 10:00. They were on time both times. But the representative on the phone did not ask enough questions on how much I had. He went by the furniture and I'm downsizing so, I got rid of a lot of my furniture. I didn't bring that many boxes and my price on my move doubled. It's a ploy to not ask all these questions. The idea was I didn't know how many boxes I would have when I didn't even pack yet and he asked me that. I said that it's a hundred and that sounds like a lot but I finally had 300. I didn't finish packing or even start at the time when he asked me and gave me the quote.
I didn't bring much furniture but I brought a lot of other stuff. Then, the price went way up. I couldn't understand but was I to do? We were there when they were packing the stuff into the truck. I packed everything myself and the boxes. The only thing they packed was the stuff that they left like furniture and wrapped it up. They didn't send anybody out. I had other quotes from other van companies that was set $10,000 or $11,000 and they were at under $7,000. But they didn't ask enough and it came to $12,000. It got even more expensive when their people sent representatives out to actually look.
Also, I'm expecting it the 31st and they won't call me back. They haven't scheduled when it's gonna get here and I'm waiting on it. My house closes on the 30th, which is next Tuesday so, I said that I need it on the 31st. I've called the office three times this week and they didn't call me back two of the three times. I talked to a guy named Steve to set up delivery. I called first thing Monday morning this week and he said he'll send the lady an email and he'll voice mail. She didn't call back. The third time I called, I had gotten the lady and she said that they're working on it.

Deposit was paid. Received a phone call the day prior to reschedule the window. And this company was a no call/no show. There is no phone number for after hour assistance so spent the evening just waiting for a company that never arrived. Their system is obviously flawed because they called the next morning inquiring to see why I had called the night before unaware they had a job that was not completed. The move was scheduled for Thursday 5/25/17. On Friday after speaking to them their solution was money back, or they would try to find someone else in the area to complete the move, or call back to reschedule. It's been a week and haven't heard back from them especially about rescheduling. So if you have a time sensitive move... save yourself the inconvenience and do NOT hire them because they have proven to be unreliable.

I had a great experience with Rolls Van Lines. I gave them a call, and they gave me a quote. They were pretty close to my house, so it cut down the cost a lot. When they picked everything up, I really didn't have to do anything except to sign any paperwork. They told me to wrap and fix everything up and they also made sure that I had everything that I needed. They made sure to call me so that way, I can meet them because there was a storage unit. The two gentleman were really helpful. They won't even let me touch my own stuff and help them. On the way back to Texas, I had to call because they were estimating that it was going to be here a couple days after my husband was leaving for Kuwait. Since I wasn't going to be here in time to receive the shipment, I asked if there was any way we could make it sooner because that's the reason why I picked them to move the stuff on that day and they accommodated me.
The only thing that I didn't like was they requested weight tickets for drop off because I'm trying to get half of my moving expenses reimbursed through the military. They didn't send me enough of the weight tickets to get it done so we're going to see if we can write it off on our taxes instead. Other than that, everybody that I dealt with was great. I would definitely recommend them to someone else.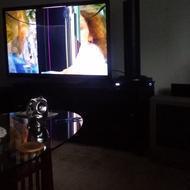 Damaged my 55 inch and 32 in flat screens. First the movers were to call me to let me know they were on their way to storage facility to pick up furniture. He calls me after he is already at the storage facility. I lived at least 40 minutes away so by the time l get there he is complaining about how late l am. Secondly, the truck they have is not large enough to accommodate all my items so l had to leave some of them in storage. The problem was they were to also pick up items from a one bedroom apartment after they were finished at the storage facility.
After loading the truck with what they could, we headed to the 2nd location to pick up items. My husband informed them of what was to be moved and what was to stay. They complained about how much stuff they had to move even though there were 3 of them. They even tried to collect an additional $500 by suggesting the 3 of them would come back over the weekend and move the additional items in storage but we would have to supply the truck.
The televisions were not packed properly and that is why they suffered damages. I filed a claim for damages and it was denied. One of the reasons they stated is that l refused proper packing by the movers. This is not true. I will file a complaint with the BBB and the Attorney General of MD. They cannot damage materials and then refuse to pay for them. My advice is to not use this company.

My experience with Rolls Van Lines was bad. I moved because I bought a new house, and the move was 30 minutes away, so it's not that far. I asked them to bring my laundry machine from the old house to the new house and vice versa. The movers and the workers were fine. However, the overall experience got messed up because of the CEO, his name is Andrew. Everything started at the top. The workers were perfect and very nice. However, there were few things that broke. But if I drive them out, I probably would have broken them too because it was too heavy so I understand and that's okay. That happens in any kind of moving.
After the move, I sent a check with them and for some reason, the check was bounced. Then the CEO/owner started yelling. He was saying that I was trying to steal his money and he charged my credit card. I told him that I had money in the account and there's no reason for it to bounce. That there's something's wrong with the check. They need to actually check because I still have over $20,000 in that checking account that I gave him. He charged me three times and it was $1050 each time. I paid him $3150 plus the $50 for the credit card. I called my bank and told them that this is fraud. I don't know what the bank did but $2100 came back.
I insulted him just like he insulted me, then he hung up and I called him back. I asked him how he can hang up with customer service and he said that he's the CEO and he doesn't need any customer service. The CEO needs to get his act together. He's talking to me like he's somebody from the streets. He doesn't just call the customer and tell them that they are trying to steal his money and then charge their credit card.

The movers were late by almost two hours which was expected based on previous reviews of this company. When they arrived it was very important for the paperwork. I asked for copies of what I was signing and was told they would come later. They rushed through the job denting walls, chipping woodwork, and somewhat destructive. We arrived at the new location and I was informed that they left shelving units outside on a trash can at my old house which was two hours away. I had to drive to get these shelving units and no apology from the movers. It was just an "Oh Well" attitude. While moving in they damaged our wood work and drywall from a new remodeling job. They scratched an antique dresser and when I pointed it out they blamed it on the guy in the truck that was not there. They scratched our newly finished floors, and I cannot tell you the damage in all but it was extensive.
Finally to add to the insult I paid them cash that was arranged prior to the move and I have emails and contract terms in writing. The head mover said I told him I was paying by card and I told him no and showed him the email. He made a call and then took my cash for payment. That night I checked my balance on my online banking and as I suspected they charged my account so I was charged twice. The move was Saturday and today is Monday. I called their office no answer, and I found another number and I get a message that the agent is not at their desk. I have not been able to reach this company. Read this review and I am sure you will agree with my assessment of this company. BEWARE!!

My wife and I are getting divorced, so we both moved out and sold the house. I moved a mile and a half away. Rolls Van Lines was the first one that responded to my bid. Their rep seemed to be responsive, friendly, and knowledgeable. He asked how many boxes and pieces of furniture I have, where I live, and where I was moving to, and then he came up with a quote. Also, their moving crew was good. But my biggest complaint was they were late. That was annoying but not a big deal. They gave me a window of 8:00 to 10:00 and they showed up at 10:45. They were driving from Baltimore and in traffic. But they got the move done in the day so that was fine.

I got a quote online from Rolls Van Lines and I went ahead with it because it's the carrier itself. Their service is good. By the time they actually schedule for a pickup, it's really great and I'm really satisfied with that. But afterwards, it's a little annoying that you need to push them a couple of times. The delivery took longer than originally promised. So, I had to call back and forth a couple of times to get updates. I would call in and every time they would say their dispatch manager is not available. I would leave a note asking for them to call back and I didn't get any. I called them four or five times before I could actually speak to the dispatch manager. Originally, they promised it's 10 to 15 days. But I got my stuff on the 20th or 21st day. So, it's a little annoying that I have to push them a couple of times to have or ask for a timeline to have my stuff because they collected and it actually takes longer.
It was a relocation and I needed the invoice for reimbursement. It had been a week and a half and I tried to contact them a couple of times to get the invoice and I still haven't got it. I called another three or four times to get that. I provided them with a scanned copy for my paperwork and they said they still need to wait about a month from the paperwork that they collected from the carrier. Because the company has a cut-off of their financial reports, they won't allow reimbursement after certain days. That's what I was worried about. It was about $2,000 and if I cannot be reimbursed for it because of the delay of the invoice, that will be really annoying. But they still delivered all the stuff and they didn't actually cheat on the quote. So the entire experience was still acceptable.

I had gotten sick and had to go on social security disability. In the meantime, I couldn't pay my mortgage so the house foreclosed after I owned it for 19 years. I needed to move within four days so I was trying to look for movers. Everybody else took weeks while Rolls Van Lines was kind enough to say that they can get me in. Their rep was really helpful. I signed up online and then they called me and it took all of three minutes to set everything up. I was truly impressed. The movers packed everything wonderfully and worked non-stop. I wanted to buy them lunch and offered them bottles of ice water but they wouldn't take anything. They didn't even take a pee break.
They were kind, prompt, and did what they came to do without any question. Towards the end, I knew they were getting tired that they just threw in boxes and stuff that I may or may not have a concern about because I had a lot of breakables. But overall they were awesome. We knew exactly what each of us wanted and it got accomplished. I would definitely use them again if I had to and also recommend them. I really like Rolls Van Lines.

When I was moving houses locally, I did an internet search and Rolls Van Lines was the first search that came up. They called me back and explained everything that needed to take place. It was a professional call and that's what I like. I like to feel like a total customer and it's really good. They had real concern for us. And I just moved forward from there. We went around the house to find out what was gonna be taken and they took everything else. It was a two part move. I had some things moved into the storage and other things moving into my new house. They properly tagged everything up and moved it to my next house. They were careful all the way. They were also prompt and got the job done. Rolls Van Lines was a very professional organization and made sure all my concerns were addressed. I had no issues with them.

I was moving 15 minutes from where I live. I was going to move myself but I wanted to get it all done in one day so I decided to hire a moving company. I worked with Zeke and his customer service was good. He wanted to be able to provide the move the same day. So he was very accommodating. The moving crew initially showed up with a truck that was too small. They said that I wasn't descriptive enough with what I had, in which I thought I was. And the way they stacked stuff in the storage looked as if it was more stuff than it really was. So, they had to go and get another truck. But they did it right away and came right back. They stayed within the time frame because I didn't want to go over the amount of time that I had already paid for.

I was relocating and sent a request for looking for movers in to some website. Rolls Van Lines responded to that request. They came back with what I thought was a very good price for what I wanted done. And I signed them up on the first call. Scheduling my move was all done via email and everything was fine. I had no issues at all. The moving crew was very friendly, professional, and courteous. They arrived right on schedule. They did their job very well and very quickly. They wrapped everything in blankets before it was put in the truck and moved everything, unwrapped them, set me up, and were in and out in less time than they had estimated. There was no breakage. The entire experience was extremely positive and I have absolutely no complaints whatsoever. I would recommend them highly.

I'm moving because of a new job so I did an internet search for moving companies. As soon as I typed, I started getting calls and a rep from Rolls Van Lines was the first one to call me. He said, "Don't talk to anybody else. Everybody else is gonna be calling you." and I said, "Okay." They assisted in scheduling my move through the phone and I got handed off a couple of times, but that was okay because I do business stuff and I get that. They were super nice guys and are very knowledgeable. However, dealing with the crew during the move was horrible. Although the little guy who did more of the paperwork was more friendly. He called me and said he will get here around eight. Then I got a call and he said now they'd be here closer to five. I said, "Cool, okay. I got that." We happen to be home when the van pulled up at 4:00 and I walked outside.
But since he said 5:00, we weren't ready for them. So he called me right outside the door as I'm walking up to the truck. When they started rushing me, I said, "Look, you said 8:00 and then you said 5:00. It's 4:00. You're an hour early. So don't rush me when you're early." When they came it was snowing. They backed the van in and we have fragile stuff and it was clearly marked "fragile stuff". But, the gentleman that was the muscle this time was taking the stuff and he would flip it onto the lift. Then the other guy would come and grab it. We got a lot of damaged stuff because he flipped it and now it was upside down so the guy would take it flipped and he put it upside down.
Clearly it says "This side up" and they saw it so I said, "Woah, hey dude, that's our stuff, man." Then they took the mattresses off and instead of unwrapping and then leaving it on the ramp, they took the mattresses off on our board and there were oil stains. They're twisting and moving around rolling our mattresses. They didn't put the stuff where we wanted it. The one driving the truck flipped it onto the lift and it sat there getting big snowflakes on. It was not good. We got ruined mattresses and broken stuff. My girlfriend was all pissed off and I have to deal with that. We had water and property damage, so I won't use them again.
When they were there, it was very rushed. And it was confusing how much stuff I could really take. In fact, I didn't take my whole cubic foot area because they weren't clear. They told us 200 but I said, "No, I was told 300 cubic feet." As a result, I left a lot of furniture. Also, the language barrier was horrible. I don't like it when they flip languages on me because I don't know what they were saying. It's rude. But, after they had their talk, they were very compliant with me. One of them kept saying, "Hey I just work here. I just work for them." because the price for the loading box was crazy. I also felt more scolded. They were dealing with three adults: myself, my girlfriend and my father who's older. We tried to help. It ended up nice, but it was not a good experience. I was better on the phone with them. They were very inconsiderate.
I am very sorry to hear about your experience. Did you file a claim for the damaged items? If you have not yet filed a claim, please email claims@rollsvanlines and they can take care of it for you.

We needed a different location for my daughter to go to school. The school proposed to send my daughter to a different area. I spoke to a guy from Rolls Van Lines the first time and he was very professional. He gave me all the necessary information and emailed me all the proper quote. I spoke with a female after that and she was great. They were also knowledgeable and courteous. My wife and mother-in-law were very pleased with the move. The crew members were hardworking and professional. They were very quick and they did a great job. They exceeded all expectations and there were no hiccups. They were very excellent and I will recommend them to anybody else who need to move for sure.

I got a new job in Pennsylvania and needed to relocate. Rolls Van Lines was the first one to call me when I filled out a form online. Their offer sounded reasonable and the people were nice so I accepted it. The representative who helped in scheduling my move was also very polite. Everything was okay except that I have some damages and I made a claim for them. The documents went through days ago and I just sent the first page. Unfortunately, they then told me that I have to send the four pages so I sent again. Hopefully, they will contact me soon and as long as the damage is going to be fixed like before promised, I'd say that I am very satisfied with Rolls Van Lines.

My sister and I were moving to Ocean City and I found Rolls Van Lines online. I contacted other companies but I liked that Rolls Van Lines was sending the most people. However, there was a little bit of confusion in scheduling the move because I was talking to one person and he was in the middle of a call so I ended up talking with someone else. But though there was a little roundabout, it wasn't alarming.
The movers were very nice and they worked hard. However, I do have a complaint about them because I was very clear that I had some white melamine furniture that chips very easily and that it all needed to be wrapped. I also had some antique lacquerware that is irreplaceable. I told them that would have to be wrapped as well. They started out by saying they didn't bring enough blankets so that they were gonna wrap them in pairs. They were gonna double wrap them, but nothing was wrapped and we found out about it after we got here. Every single piece of my furniture was scratched off or chipped. I called to let them know and got a lady. She emailed me a form to fill out and told me to finish my move before I reported anything. But I've been too busy to work with that and I am still unpacking. It's just too much trouble and I don't know why they weren't sorry. So I may just not follow up.

I bought another house and wanted to move. There was a website where I put my information in and multiple moving companies sent me information through email but Rolls Van Lines was the only one that called me. Their delivery guys did a really fast job. The only issue was that they said they were gonna come at 9:00 AM but they came one and a half hours late. Other than that, the overall experience was good.

The Rolls Van Lines representative that helped me in scheduling my move was very professional, took the time to listen to what I specifically wanted done and what our concerns were moving mainly some of the electronics and some things that we had built into like shelving used on the wall. He took the time to explain how they were going to go about doing the work. Everything worked out.
The crew during our move was very pleasant. My experience was great, but I had a little hiccup because they could not finish the move in one day as they promised they would. They had to come back a few days later to complete the move. Then they left some items on the truck unbeknownst to me and then had to come back a third day to deliver some of the items. On the second day one of them was having a bad day. He was not engaged with the other two guys who were working their butts off and he wasn't. They even complained in front of me a little bit about that. I'm a very easygoing guy, so it didn't really affect me. They did their best.

My experience with Rolls Van Lines was not good. Thirty percent of my stuff was damaged, scratched, or "uglied". I have a brand-new washer and dryer that they damaged when they moved it. I had a gun safe that they scratched. I had furniture with some pieces that came back in multiple pieces. I have other furniture that was scratched up. We have some cheap desk furniture that was not plastic but made of veneer type wood. They put tape right on it and then pulled the tape up. It wasn't that expensive, but it was functional and usable. If I had real valuable furniture, I would have been upset.
I'm satisfied with the way the material was handled. The men that came out here were very nice people. Everybody I talk to is very friendly. However, when they picked my furniture up in West Virginia, they stored it, then they brought it up here to Pennsylvania, it was not the same quality furniture I started out with. When I called and talked to someone, I told them I realize that these things happen. But some of them were heirlooms. They were going to call me back and talk to me, but they never did. I am not going to pursue it. I'm not happy with them and wouldn't use them again.

I found Rolls Van Lines when I was setting up the move to a house I had bought and they answered when I called. They were all very nice, courteous, and well-mannered and made sure to look after everything very well. It was an excellent experience and I would definitely recommend them.

I find Rolls Van Lines very effective. They were the first that I saw, that's why I went with them. Their representative was great. She was very responsive when I had questions and she made sure she got the right information. We bought a house, so we moved from the apartment to our house. Their crew was also very professional. They moved the beds and several other equipment and stuff.
Rolls Van Lines Company Profile
Company Name:

Rolls Van Lines, LLC

Address:

1581 Sulphur Spring rd, Suite 108

City:

Baltimore

State/Province:

MD

Postal Code:

21227

Country:

United States

Website:

http://www.rollsvanlines.com/