Best Movers in Oklahoma City, OK

Written by
Moving to a new place can be an exciting time. There are many big decisions to make, including which moving company to use. We've put together a detailed guide on how to pick the best moving companies in Oklahoma City so that you can move into your new home stress-free.
Why trust ConsumerAffairs?
Our recommendations are based on what reviewers say.
4,244,871 reviews on ConsumerAffairs are verified.
We require contact information to ensure our reviewers are real.
We use intelligent software that helps us maintain the integrity of reviews.
Our moderators read all reviews to verify quality and helpfulness.
Top 12 Oklahoma City Moving Companies

Read 2,300 Reviews

Long-distance moves and storage. Includes packing and assembly/disassembly in quote. Charges between $1,550 and $3,100 for a three-bedroom move from Chicago to Houston. Has Colonial Cubes moving container option.

Get a Quote

Read 421 Reviews

Offers long-distance moving and corporate relocation services. Packing services and storage available. Serves the continental U.S. Charges between $2,500 and $5,000 for a two-bedroom move from Philadelphia to Kansas City.

Get a Quote

Read 407 Reviews

Offers nationwide and in-state moving services for residential and commercial customers. Packing and auto transport available. Works with different moving companies to guarantee the easiest and most affordable move possible.

Get a Quote

Read 231 Reviews

Specializes in long-distance moves. Charges around $2,500 for a cross-country move. Full packing and unpacking services. Short- and long-term storage options available. Provides a dedicated moving coordinator. Military discounts.

Get a Quote

Read 2,338 Reviews

Offers long-distance, military, commercial and corporate moving services. No extra charges for last-minute moves. Requires a significant deposit to reserve a move. Cross-country moves typically cost from $2,000 to $5,000.

Chat with a ConsumerAffairs decision guide

Live agent

Read 370 Reviews

Offers everything from small local moves to full-service cross-country moves. Prices are set by individual franchise locations, but most charge hourly rates with one- or two-hour minimums. Charges between $80 and $100 an hour.

Chat with a ConsumerAffairs decision guide

Live agent
Read Author Review

Handles residential and commercial moves. Offers packing, storage, loading, unloading and relocation services. Provides boxes and packing supplies based on the number of rooms in your home.

Chat with a ConsumerAffairs decision guide

Live agent
Read Author Review

Offers pre-move consulting. Over 1 million square feet of warehouse space is available. Gives all movers uniforms so you can easily identify employees.

Chat with a ConsumerAffairs decision guide

Live agent
Read Author Review

Provides free estimates and exact quotes. Experienced with moving specialty items such as pianos, pool tables, grandfather clocks and antiques. Provides free furniture disassembly and reassembly.

Chat with a ConsumerAffairs decision guide

Live agent
Read Author Review

Provides trailer and shipment tracking to ensure safe delivery. Follows strict safety regulations. Thoroughly screens all employees who handle your belongings. Available for local and long-distance moves.

Chat with a ConsumerAffairs decision guide

Live agent
Read Author Review

Gives upfront pricing with no hidden fees. Offers move-in and -out cleaning, same-day mini moves and expert furniture moving. Provides senior and military discounts. Locally owned and operated.

Chat with a ConsumerAffairs decision guide

Live agent
Read Author Review

Never surprises customers with hidden fees. Gives free estimates. Charges $120 and hour for moves Monday through Saturday with a two-hour minimum. Charges extra for climbing stairs. Licensed and insured.

Chat with a ConsumerAffairs decision guide

Live agent

There are many reasons why residents love living in Oklahoma City. It has a great combination of high wages and a low cost of living. It also ranks well as a destination for millennials, people looking for new jobs and families thanks to its good real estate market and highly rated schools. Regardless of your reasons, the best Oklahoma moving companies make your relocation simple and convenient.
Oklahoma City moving costs
If you want help from professional movers, the average in-state move costs around $1,200. In contrast, the average long-distance, out-of-state move costs over $5,500, according to the American Moving & Storage Association.
To save on costs, think about when you are moving. If you have a flexible schedule, moving during the winter is less expensive than moving in the summer — many people move in the summer, which often causes movers to increase their rates.
Local moving costs in Oklahoma City
Most local moving companies charge by the hour, and the average rate for a local move within Oklahoma is about $90 an hour for two movers and a truck. If you need more movers or have a more substantial amount of items, it generally costs more.
Some companies charge extra if its employees have to go up and down several flights of stairs. There may also be a fee if the average moving truck has difficulty parking near your house or apartment, which is a concern on the narrow streets of the Plaza District and Paseo.
Long-distance moving cost to Oklahoma City
The average long-distance move costs almost $5,000, but moving companies charge based on different factors. Generally speaking, the farther away you move, the more it costs. Here are some examples of what you can expect to pay to move to Oklahoma City from out of state:
| Destination | Distance from OKC | Average cost |
| --- | --- | --- |
| Seattle, Washington | 2,000 miles | $4,970 - $6,990 |
| Orlando, Florida | 1,050 miles | $4,200 - $5,876 |
| Nashville, Tennessee | 675 miles | $3,337 - $4,628 |
If you're moving internationally or moving a business, expect prices to increase even more.
Moving services in Oklahoma City
The moving process involves more than driving everything you own from one place to another. Most moving companies in Oklahoma City offer a variety of services to help make your move less stressful, including:
Packing services: Many moving companies in OKC provide packing services for an additional cost. These companies are experts in packing a variety of items and help you avoid back pain and injuries from loading boxes.
Specialty moving services: Not all of your belongings fit into a cardboard moving box. Specialty movers move fragile or bulky items like collectibles, statues and pianos.
Labor-only services: If you have rented a truck, you may only need to hire movers for labor. Labor-only moving services save you money and provide the extra help you need.
Moving supplies: Unless you have empty boxes lying around, you need to buy some for your move — along with packing supplies, tape and various inserts for padding. Most movers offer deals on moving supplies, and some companies provide free delivery when you order a certain amount.
Choosing a moving company in Oklahoma City
To find the best moving company in OKC, it's crucial that you first understand your needs. If you are looking for a long-distance move, only work with a moving company that specializes in this type of arrangement. If you know that you have objects that need special care and consideration — such as fine art or a piano — ask how your moving company handles this type of move.
Get quotes from different moving companies so you can compare rates and shop around for the best deal. Always check to make sure the OKC mover you decide to work with is insured and can prove that it is licensed and registered. It is also critical to read reviews and get recommendations from friends and family.
Another vital matter to consider when hiring a moving company in OKC is how it handles damage to your possessions. The movers' job is to safely get your items from your old home to your new home, and most of the time, they do this with care and expertise. However, accidents happen. Know upfront what to expect if the company's employees damage any of your belongings during the moving process.
Protection from moving scams
Moving can be a stressful and vulnerable time, and there are moving companies that take advantage of people during this event. If your moving company does any of these things, it could be a scam:
Requires a large down payment
Only accepts cash
Has rates significantly lower than the competition
Cannot show proof of a physical address or office
Won't provide on-site quotes
Uses questionable contracts or no contracts at all
The Oklahoma Corporation Commission mandates all Oklahoma moving companies have an intrastate license PIN. The Federal Motor Carrier Safety Administration regulates movers carrying goods to or from another state. If you are hiring a moving company in OKC for a long-distance move, it is also required to have a USDOT number. This number is a unique license number issued by the U.S. Department of Transportation.
Thank you, you have successfully subscribed to our newsletter!
Oklahoma City moving company information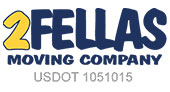 2 Fellas Moving Company handles residential and commercial moves. If you have your own vehicle and just need expert help with packing, 2 Fellas specializes in efficient and logistical packing strategies. It also offers student storage, which gives college students a place to keep their belongings if they don't have room in their dorms. It even provides free pickup and delivery to college campuses for students who use its student storage program.
Address: 105 NE 16th Plaza, Oklahoma City, OK 73104
Phone: (405) 814-1013
Hours: M - F: 8am - 5pm; Sat: 7am - 9am
Website: 2fellasok.com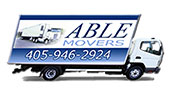 Able Moving Company is a full-service moving company in OKC that handles commercial and residential moves. Its expert team assembles and disassembles customers' furniture, and the company pays for any items damaged during the move. Customers always know precisely how much they're paying for their move ahead of time. Able never charges for fuel or mileage and is insured for your protection.
Address: 2316 N. Minnie Lane, Oklahoma City, OK 73127
Phone: (405) 946-2924
Hours: M - Sat: 8am - 5pm
Website: ablemoversokc.com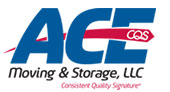 Ace Moving and Storage has performed more than 16,000 moves and helped families in every county in Oklahoma. As a supporter of the U.S. military, it provides efficient domestic and international moving services to the U.S. government and members of the armed forces. The company works with a fleet of vehicles that it has outfitted for tracking and efficient mobile communication. Ace offers full-service packing and loading or do-it-yourself options.
Address: 1700 S. Eastern Ave., Oklahoma City, OK 73129
Phone: (405) 672-4425
Hours: M - F: 8am - 5pm
Website: aceatlas.com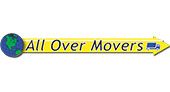 If you are moving within 30 miles and only need a few things transported to your new home, All Over Movers offers a mini move option that could be right for you. This package includes moving assistance and overnight storage for less than the price of a typical move. The company only uses high-quality packing materials, and it offers specials when you move during off-peak season.
Address: 13601 N. Santa Fe Ave., Oklahoma City, OK 73114
Phone: (405) 265-7559
Hours: M - Sun: 7am - 7pm
Website: allovermoversokc.com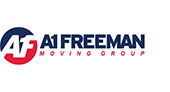 A1 Freeman Moving Group offers hassle-free moving services all across Oklahoma City. It offers comprehensive packing and unpacking services, white-glove service and debris removal. All employees are background checked, drug tested and trained in packing, furniture wrapping and home protection. The company connects each customer with a moving representative to get them through every phase of the moving process.
Address: 11517 Broadway Extension, Oklahoma City, OK 73114
Phone: (405) 835-3305
Hours: M - F: 8am - 5pm; Sat: 7:30am - 10:30am
Website: a1freemanoklahomacity.com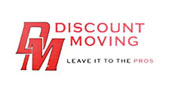 Discount Moving is a family-owned and -operated moving company in OKC. Its mission is to provide affordable moving services to Oklahoma City residents. It offers flat rates, and customers can order packing supplies by calling its office.
Address: 2707 N. Janeway Ave., Moore, OK 73160
Phone: (405) 794-4919
Hours: M - Sat: 8am - 6pm
Website: discountmovingpros.com
Comparing
×
You're signed up
We'll start sending you the news you need delivered straight to you. We value your privacy. Unsubscribe easily.