Move Quick
Are you looking for a reliable moving company for your corporate relocation? Move Quick offers a variety of moving and packing services.our Corporate Relocation Services are second to none. In a word, Flexibility. Trumping other international moving companies, our Corporate Relocation experts know how to work specifically with businesses and their employees. We understand your position and are willing to be completely flexible with both the individual and the company's needs. Since we specialize in freight forwarding, container shipping and a variety of other moving services, your employee's personal items are in good hands with Move Quick Inc.
Overall Satisfaction Rating
5 stars

4 stars

3 stars

2 stars

1 stars
A link has directed you to this review. Its location on this page may change next time you visit.
How do I know I can trust these reviews about Move Quick Inc?
4,211,805 reviews on ConsumerAffairs are verified.
We require contact information to ensure our reviewers are real.
We use intelligent software that helps us maintain the integrity of reviews.
Our moderators read all reviews to verify quality and helpfulness.
For more information about reviews on ConsumerAffairs.com please visit our FAQ.
Page 2 Reviews 10 - 40
Farrington of San Diego, CA

Verified Reviewer
Original review: Sept. 23, 2019
They were completely fantastic. This was my very initial experience exploitation movers, and that they made the process thus easy! The communication was terribly prompt and clear throughout the booking process and that they were thus quick, efficient, careful, and attractive. I extremely advocate them! The costs also are super reasonable!
Be the first one to find this review helpful
Mitch of Austin, TX

Verified Reviewer
Original review: Sept. 22, 2019
MoveQuick helped us with our move over Memorial Day. They showed abreast of time and worked hard to stay us at intervals our quoted time frame. We have a tendency to we're more than happy overall with their service and their level of expertness. We have a tendency to love that they're a close corporation. They appear to take loads of pride in their work. Their quote was very affordable and that we wouldn't hesitate to use them once more. Moving will be stressful however they helped build our moving day easier.
Be the first one to find this review helpful
Chiara of Tampa, FL

Verified Reviewer
Original review: Aug. 22, 2019
They created our moving day awesome! They arrived early that was wonderful and finished up underneath the quoted time. They were so FAST! It's was crazy. However fast they were very skilled also. The team leader was friendly and informal. They'd a good work flow! I might all use them again! We tend to tried to have everything organized as best as we tend to may and that they mentioned it and appreciated it! Nice work guys!
Be the first one to find this review helpful
Bliss of Ellington, CT

Verified Reviewer
Original review: Aug. 14, 2019
Incredibly smooth move. The team showed abreast of time, were careful with all our belongings and very skilled. We tend to were impressed by their speed and efficiency and suggested them to a neighbor who had a equally nice expertise. Everything they packed arrived safely at our new home.
Be the first one to find this review helpful
Shelley of Lakeland, FL

Verified Reviewer
Original review: July 25, 2019
I have not moved in many years and was undoubtedly not looking forward to that. I really found this company on net and saw all the good reviews they received. So, I made a decision to go with them. Their client service was fast and skilled in their response to my initial inquiry that was a plus. They detain bit with you on the way via email and telephone and before the move, they call to verify. On the day of the move, the movers were early. That is often better than late. They came with 3 movers and worked hard till everything was complete and the way I wished things. I actually have only goodies to mention and would use them once more.
Be the first one to find this review helpful
James of Lancaster, PA

Verified Reviewer
Original review: July 18, 2019
Updated on 08/11/2019: I have spoken to the owner Phil James twice now. The first was immediately after my complaints and poor reviews of his business practices. After a 1+ hour discussion, in which he admitted that my salesperson was no longer with the company because he didn't operate properly, I was assured by him that he would look into this matter and get back to me in a day or two.
After LESS THAN HALF AN HOUR he left a message on my machine stating, "Everybody is lying but the actual numbers look accurate. However, I'm willing to send you a $100 check out of my own pocket for your troubles." First, I never disputed the final numbers. My complaint was that his company's estimate was PURPOSEFULLY low to get me to sign a contract and then raise the cubic footage on the day of my move. Second, there is absolutely NO WAY that he could have thoroughly looked into what transpired between 7 individuals (salesperson, supervisor, 2 movers on pickup, dispatcher, and 1 mover on delivery) in half an hour. Lastly, he is telling me that he doesn't believe his employees but doesn't really want to make it right by me either if he takes any kind of loss on this move.
These circumstances only strengthened my stance on my position. In his message he stated that he wanted to confirm by email my address so he could send me the $100 check. I emailed the salesman I got in contact with when I posed as a new customer my address. He emailed me back and said he would forward that to Phil. This was on a Friday.
On Monday Phil called me and I answered. He asked if I received his message and if I indeed wanted to go through with the $100 check. I told him I wasn't happy that this amount was his idea of settling the matter but I wouldn't turn down his $100. I informed him I had emailed Chris my address and he responded that he would forward it to him. He said Chris never emailed him and quickly inserted that something must be wrong with their email. We then spoke for almost another hour with me again disputing his company's practices.
Two things struck me as poor and shady. First, I CONSTANTLY heard about "industry standard". Industry standard wording; Industry standard computer estimation software; Industry standard pricing; blah, blah, blah, blah. Next, he stated that even though my VERY POOR (and I believe fraudulent) estimate was off by over $2500 he did not believe, even in hindsight, that it justified an in-home estimate. He went on to say that he did one with an old lady because he was doing it himself and what she was telling him didn't sound correct. The phone estimate was off by $10,000 and that warranted it. I don't know where his line is but $2500 is a huge amount of money to me.
Lastly, and probably because I was nice and calm because I know I have ZERO power in this situation and have to gain his confidence, he at one point in the call said, "You know that if I bid all of these jobs correctly I would never get a contract, right?" REALLY?!?! Again, cementing my stance that my position is correct.
It's been 2 weeks and he is constantly emailing and calling me, pleading that my comments with the BBB and moving sites are hurting his business and that this is how he feeds and houses his family. Now he cares about money because it is his. Well, I stick by my original statements. Mr. James did not contact me until I put poor reviews on moving sites and placed a complaint with the BBB; Mr. James admitted that he allows his company to go against the contract when they feel like it; Mr. James admitted his employees are not truthful with him dealing with customers; Mr. James cares about industry standard business practices over good business practices; and Mr. James doesn't care about his customers' money but cares about his own.
My intent is not to "hurt" Mr. James business. My intent is to let people know what happened, and what is happening, with my experience with his moving company and to make sure they are aware and informed. I stand by my statement that I believe Move Quick, Inc. low balls phone estimates for the purpose of securing a contract, of which you surrender your deposit to get out of, with full knowledge that in the greater amount of cases you will end up paying more for your move. I would NOT use this company without securing an in-house estimate, at the company's expense, to make sure that they are as accurate as possible. And if their practices are, in fact, "industry standard", then this industry needs to change its practices because I believe they are fraudulent.
Original Review: DO NOT use this company based on phone estimates. They lowball their estimates to get you to sign a contract that your bound to after 72 hours. At pick up, the contracted movers almost doubles the estimate and I was told by them that this happens all of the time. They also say they will accept checks on pick up and delivery yet would only accept cash on delivery hoping you have to have the driver come back.
Even though they promised us free storage on delivery for 30 days, the driver and dispatcher said if we couldn't come up with the case it would be $750 PER DAY they held our stuff. After scrambling we got the cash (at 10 pm at night) and the driver showed up and said this happens all of the time. That's twice confirmed by drivers that they are screwing people out of their money. The worst thing is I have been trying to resolve these issues for almost 2 weeks and nobody will answer the phone or call back. Yesterday I finally posed as a new customer to get someone on the phone, was promised a call today, and, of course, nothing!! Will be starting legal processes in a few days. Hire at your own risk!!
Be the first one to find this review helpful
Lindsay of Auburn, AL

Verified Reviewer
Original review: July 17, 2019
DO NOT HIRE THIS COMPANY!! They will tell you whatever they need to in order to get your business and then they will screw you over at every opportunity. Long post but if you want an honest review, here are all the ways they duped me: 1. My reservation consultant was Peter. I expressed my concerns with hiring a moving company and he assured me that Move Quick was not like other moving companies. I told him that I was nervous about the 21 business day delivery period and he told me that because I was moving during peak moving season, it wouldn't take that long because the sooner they got my stuff off the truck, the more people they could move. MOVE QUICK HAD MY BELONGINGS FOR 34 DAYS FROM PICK UP TO DELIVERY!
2. I told Peter that I had read a review online that said there were surprise fees on moving day. He told me that review was written by someone who had more boxes than what was put on the estimate and that's why the cost went up. He assured me that if I only had the items that we discussed over the phone, there wouldn't be any additional charges. THEY CHARGED ME $550 MORE ON PICK UP DAY BECAUSE MY FURNITURE WAS "BULKY." 3. On pick up day, 2 men showed up in an unmarked truck and I was told to make a check out to Big Boy Moving & Storage. 1 of the men quit halfway through the job to sit in the truck, leaving the other man to work alone. It took over 5 hours for them to wrap and load 21 pieces of furniture.
4. After everything was loaded in the truck, I was given a customer satisfaction survey that I had to fill out in front of the men and return. The bottom of that survey had a paragraph about how it was customary to tip the workers. The man who quit halfway through conveniently showed back up at the end of the job and suggested he earned a tip for how well he wrapped my furniture.
5. After the men left on pick up day, I went into a bedroom where I have my hedgehog's habitat. The baseboard in one part of the room had been ripped from the floor and MY HEDGEHOG'S CAGE WAS IN PIECES. WITH MY HEDGEHOG IN THE CAGE! Something was clearly dropped on her cage and nothing was said to me about it by either of the men. 6. In between pick up and delivery days, it is impossible to get these people on the phone. Every time you call, you get a voicemail and nobody ever returns your call. Connie who works in dispatch is notorious for never answering her phone or calling you back.
7. On delivery day, ONE MAN showed up to unload all my furniture. He was rude from the start and complained constantly about the layout of my house. He didn't want to put the furniture where I wanted it without complaining about it first. 8. I had Move Quick move 21 pieces of furniture. Of those pieces, 7 PIECES OF FURNITURE ARRIVED DAMAGED. And the man who delivered it did his best to try to hide the damage. A leg was snapped off my dresser. The finishing was stripped off my dining room table where they put tape directly on the wood. There is a crack in the corner of another dresser. 2 bookshelves are damaged, one to the point where it is non-functional. A door on my entertainment center is broken and no longer shuts properly.
If you go to their website, there is a testimonial page with raving reviews, but conveniently nowhere to leave a comment. Notice that they only respond to the positive reviews left on this page. Whatever you do, if you like your belongings and want them to arrive in one piece in a timely manner, NEVER HIRE THIS COMPANY!
Be the first one to find this review helpful
Customer increased Rating by 2 stars!
M. L. of Yulee, FL

Verified Reviewer
Resolution response: Aug. 26, 2019
After we received the offer of $65 from the third party claim company, I went directly to Move Quick and the ladies in Florida and Connecticut, both, are working with us to find a resolution. I can say that minus the team in CT that loaded our belongings, all other representatives that I have been in contact with have been empathetic and understanding.
Original review: May 14, 2019
From CT to FL. Keep in mind many reviews are fraudulent and I am more than happy to prove my case, with any direct messaging I can provide pictures of all the damage received. The initial contact with Move Quick made it seem like customer service was they're number one priority. Like the other one star comments, we experienced the exact same service. Team one stole a tote of alcohol that was labeled liquor cabinet, and that's not even the worst. We paid for packaging of our furniture, that was not wrapped per the conversations had with Move Quick and the foreman. 90% of the furniture received had some sort of damage as well as the plastic totes were obviously pushed and squeezed together, this causing more damage!
We filed a claim for the thousands of dollars of damage, included all the information and images of all the damage, and they want to give us $65!! Here's the reasoning, because we didn't tell the delivery driver of all the damage at time is delivery. Well when you have four people in and out of your house carrying furniture bringing in boxes and totes you seriously do not have any time to take a look at everything. However when you start your claim they give you nine months to go through everything?! I can go on and on about the lies and misrepresentations and I'd be more than happy to on a one-on-one basis but there's not enough room to explain it all. Again, keep in mind when you are reading reviews a lot of these are false and fraudulent individuals. I will back up what I wrote if you want me to. Honestly, you are better off renting your own U-Haul's.
2 people found this review helpful
Sarah of Southport, CT

Verified Reviewer
Original review: April 29, 2019
I normally do not leave reviews but my process of finding a mover to move my family from CT to FL was very dependent on the reviews so I feel obligated. I filled out a form online and was swarmed for days every moving company around. I started with looking for the best price and realized after speaking with a few companies that would have been a horrible idea! I felt that out of everyone I was dealing with Move Quick was being honest and the most forthcoming. I did so research of my own to verify a lot of lies I was being sold and some companies had pages of negative reviews, now Understanding why. Move Quick reviews were mostly all good. I can sum this review up pretty simple. They did what they said they would. I was very pleased with everything professionalism and knowledge of everyone at Move Quick. I would give a perfect score and recommend.
Be the first one to find this review helpful
Caesar of New York, NY

Verified Reviewer
Original review: March 8, 2019
I am very pleased with the professionalism of this company. Felt the charges were a bit high but the movers were well trained and experienced. They were all hard-working, knowledgeable, respectful and friendly. It's refreshing to see people who seem to love their job and are very good at it. I would use them again if I need to move in the future.
Be the first one to find this review helpful
Katie of Saugus, MA

Verified Reviewer
Original review: Feb. 16, 2019
These people provide a quote, exaggerate the space to move, double your price once they arrive, then blame it on external forces. They are rude, don't care about the customer, and tell you to file a claim with your homeowner's insurance when they damage your belongings... which take three weeks to get to you. Not that they tell you that at the start.
3 people found this review helpful
James of West Palm Beach, FL

Verified Reviewer
Original review: Jan. 24, 2019
This company calls my cell phone all day long from various telephone numbers from around the country all with the same message. They often call twice within 5 minutes of each other and are it is not possible to block the calls as they are all coming from different phone numbers.
3 people found this review helpful
Zuhair of Sacramento, CA

Verified Reviewer
Original review: Dec. 19, 2018
This company was the first professional moving service I have ever used. From the first time we spoke, the staff was so organized and detailed. No errors were made and nothing was missed. I got a great price and a reasonable one thus making my move very affordable. I spoke to a couple other movers and they were pushy and very expensive. It was a job well done and within my budget. If I ever need a mover in the future, I will hire them again for sure.
Be the first one to find this review helpful
Customer increased Rating by 2 stars!
Kevin of Medford, MA

Verified Reviewer
Resolution response: Dec. 19, 2018
I got a call from a woman named Barb and she was great. She was more than willing to help and explain everything. Issue resolved and she committed to personally staying in touch with me until my stuff arrives.
Original review: Dec. 17, 2018
I am moving from New England to Florida. I chatted with 4-5 companies and decided to go with Move Quick because I liked the person I spoke with. Move Quick was not the cheapest; they were right in the middle of the 5 bids. That was until the movers showed up and they laughed at the estimate I was given space wise. Rather than 600 cu ft they estimated that I needed 1600 cu ft. This raised the price from around$2500 to around $6500. I understand being off a bit but when you know the bed sizes couches etc how are you off that much? Is this a strategy to get the business? Not like you can kick them off the job and bring in a other company at that point.
I boxed everything up myself and just left the couches, kitchen table, TV stands to be covered by the movers with the blankets they provide "for free." The packaging is provided free. What they don't tell you is they charge $5/ roll for the tape they use to hold on the blankets and watching the amount of tape they use clearly its to increase the cost. These people used over 30 ROLLS of tape.
Last issue. This company is called Move Quick. I moved myself in to this apartment without all of the equipment and just one friend in 4.5 hours. These guys took 9.5 HOURS to move the stuff from my apartment to truck. NEVER book a service like this over the phone. Go with a company that will come out and do an actually estimate/walk through of your place. OVERALL - nickel and dime operation and they ding you on every single thing. If the truck has to park more than 75 feet away you get hit with a distance fee. I live in an apartment building so unless you are the first unit off the elevator expect to pay an extra $150-200-ish fee for them walking.
Be the first one to find this review helpful
Danielle of Cape Coral, FL

Verified Reviewer Verified Buyer
Original review: Nov. 16, 2018
First I would like to say Moving is one of the most stressful things I have ever done in my life! The company who did my relocation Move Quick Inc was great! I could not imagine having to go thru this without them. Everything was as promised.
2 people found this review helpful
Chris of Queensbury, NY

Verified Reviewer
Original review: Nov. 16, 2018
To be honest I was shocked at how helpful and communicative Move Quick was for this process. I was overwhelmed by the task of moving and getting even more stressed at all the shady brokers that were harassing me, that all ended when I let Move Quick's Moving Specialist arrange my move. They were informative and patient as every concern I had about moving melted away while seemingly a regular but valued task to my representative. Overall the whole thing took about 20 minutes to arrange and I could not be happier now that it is over. Everything was explained at each step of the process and not once was I left wondering or without a way to reach the answer.
I will recommend this company to anyone I know wanting to move. Even the cost was fair and comparable to alternative options I was looking into. My wife was so nervous to have anyone but me move her stuff, I breathed a sigh of relief when they came to load and were clean and efficient. Everything my wife fretted over was for naught as they took care to wrap everything better than I ever would have. Really now I do not know if I will ever get away with not hiring Move Quick for her.
As they loaded the truck and I watched these guys maneuver the bulk and load it better than any Tetris game I have played. They inventoried and loaded, I reflected at the amazing ease of this compared to all those past moves that took forever and cost much, even physically and emotionally. How silly it seems to have been in hindsight. When it was delivered everything was as it should be, and they did not waste any time. There was no damage and they were gone as quick as they came having been very proficient. Hands down 5 stars, AAA+, USE THIS COMPANY---MOVE QUICK.
Be the first one to find this review helpful
Zee of Tomball, TX

Verified Reviewer
Original review: Nov. 14, 2018
Either those people don't have the experience, or they intended to do that to their customers. But eventually, they made me live in a real nightmare. Am keep blaming myself, what did I do to myself and my family? Why I hired those people? Why I didn't use the other company that I used before? Why I didn't look at the reviews to this company before hiring them?!! At a certain point I was about to call the Police for them. JUST DON'T put yourself under their mercy.
My rating to their services are as follows: Customer service 10%, Estimate 10%, Pricing 10%, Pickup date 10%, Packing and loading 5%, Delivery date 5%, Dismantling and assembling 20%. In addition to all the verbal agreement and promises that I had from them, I can prove that to you and show you many other evidences (emails & pictures). Don't start the process with them, just contact me first (**), you won't lose anything, learn about my story with them and then decide.
Be the first one to find this review helpful
Susan of Oklahoma City, OK

Verified Reviewer
Original review: Nov. 8, 2018
We used them to move my recently widowed mother from North Carolina to live with me in Oklahoma. When I called, William sounded amazing and the price was great. However, after giving them a deposit, getting hold of William was nearly impossible. The one time I DID manage to get him to answer the phone he was irritated and told me to email him instead of calling because he was too busy. He seriously would not even hear me out on the phone, so I emailed him and heard back from him in a couple of days.
Once movers arrived, quoted price more than doubled. Glass desk cover arrived broken, 2 boxes missing and one garment box had been pried open and items removed. We filed a claim and I just got the filing requirements. It's laughable how much documentation they want on each item lost, which effectively means, we can't file a claim. Whatever is lost is lost and some of it was my dad's and very sentimental to mom. I've watched her cry. RUN AWAY FROM MOVE QUICK! RUN, I SAY!
Be the first one to find this review helpful
Aliya of Tomball, TX

Verified Reviewer
Original review: Oct. 17, 2018
Do not use Move Quick Inc, this is a free advice to anyone who's trying to hire them. This company was a real nightmare for me, they charged me after the agreement and after they gave me a "Not to Exceed Price", and also the delivery duration was a way more than what was agreed on. Do not believe them or go with them even if they gave you a lower price, cause they will change that at the pickup date… And they won't deliver the goods within the same promised windows… Simply they are terrible, and I am seriously advising you all to not to fall into their net, and I can provide evidences on what they did to me. Sales, Estimates, dispatch, and the customer service people. They are treating the people bad and not to commit to what was promised… I know their names and their phone numbers. For evidences and more details please reach me on **. Honestly… do not use them!
2 people found this review helpful
Joni of The Dalles, OR

Verified Reviewer
Original review: Oct. 10, 2018
I don't really know where to start. After having to wait 6 weeks for my things to arrive at my new place, there were over seven bins missing. Apparently my items had changed hands over three times as Move Quick Inc turned my things over to other companies without even asking me after they were having trouble with the trucks and the drivers. So I don't know who stole or lost my valuable belongings. I called customer service repeatedly and basically there is nothing they can do. I have used other moving companies before and never had an experience like this. They are terrible! I do not recommend them...at all!!!
Be the first one to find this review helpful
Brooke of Surfside Beach, SC

Verified Reviewer
Original review: Aug. 24, 2018
This company quoted us 4398.00 and that was after removing a bunch of stuff. I understand that the price could go up but after I spent an hour on the phone going through everything I had, it shouldn't have gone up to the price they quoted at my house. I told the guy that was taking inventory of all our stuff that no one would be there. Well they get to our house and luckily I had my neighbor there. The guy tells my neighbor while I'm on the phone with her that she can't sign any of our papers and that he did a walk through and did another estimate and our price would be 6,000 dollars. So I'm mad now because you are telling me no one can sign the papers, I now owe you 6,000 dollars and you don't take credit cards over the phone. So yeah I'm not happy. So the guy calls his boss and I said I wanted to talk to her.
So I called her, she was so rude and very unprofessional. She told me that I should know the laws for moving since my husband is a cop (which by the way he isn't but did 20 yrs in The Army). She tells me she is on her personal cell phone and doesn't need to deal with my attitude. Wait...so it's my fault that you guys didn't share any of the information that I needed to know before you came. So because of her being so unprofessional and then them trying to scam us for more money I declined there service. So I'm trying to get a refund but because I didn't cancel within the 7days before the move I can't get my money back. I called to talk to customer service and the same girl answered that was so rude the day of the move, I gave her my name and she put me on hold several times telling me she is trying to transfer me but it won't go through and asked for my number she would have someone call me back.
I asked if I could have the number and she puts me on hold again and comes back and said that someone will call me in 5 mins. I said "ok so they are going to call me in 5 mins." She said "yes and if you don't hear anything in 5 mins call me back." Well I'm still waiting on that phone call and I called her and now she won't answer and I know they see my number because the guy that took all my info told me he saw where I had called. I WOULD NOT RECOMMEND THIS BUSINESS AT ALL. Don't waste your time and save your money. They quote you a price, make sure you put a deposit and then get to your house for you to either agree to the outrageous price because you need your house moved or you cancel and still lose money... but they still made money. I hope this prevents someone to not make the same mistake we made.
Be the first one to find this review helpful
marlene of Panamacity Beach, FL

Verified Reviewer
Original review: July 31, 2018
Cost estimate escalated a great deal but we did add boxes. They were late in coming on the designated date and took 2 days to load. While loading (only 2 men) they put a hole in the wall at the end of the stairway and damaged the ceiling. We had a memory foam mattress that was thrown down the stairs by one man and mishandled to the extent that it has to be replaced. They also damaged a corner of an entertainment unit. I sent pictures and explanations by e-mail and to support with no response. I documented it all and sent it to the address on the papers: Move Quick Inc. 3716 NE 168 Street #304 N. Miami Beach, Fl.33160 Attn. Customer Service. It was returned to me saying "unclaimed". Both ends of the letter had been slit open but contents were still inside. We had to have the wall repaired at a cost of $150 and have yet to replace the mattress or fix the entertainment unit.
Be the first one to find this review helpful
Kristina of Philadelphia, PA

Verified Reviewer
Original review: July 30, 2018
I moved from Philadelphia Pennsylvania to Charlotte, North Carolina. They are professional without any doubt. I really liked the guys who moved my belongings. The guys were great and they offered efficient service. The movers were polite and very helpful. I personally feel that the entire move was done within the given time frame and it was reasonable. I was totally satisfied with these movers and would like to extend my gratitude for their services. Overall I am highly impressed with Move Quick Inc.
Be the first one to find this review helpful
Aubrey of King Of Prussia, PA

Verified Reviewer
Original review: July 18, 2018
Very professional! I moved from Pennsylvania to Washington, it was a total of 2,800 miles and nothing was damaged. The crew made quick work of my move. Very experienced and well prepared. Great price considering great service. I will be using Move Quick Inc. again in the future if I move.
Be the first one to find this review helpful
Carly of Lake Worth, FL

Verified Reviewer
Original review: July 17, 2018
I am so glad I went with this company. They were super professional, and handled my belongings with care. The price was a little more than what I was expecting but it was well worth it. Next time I'm going to have them pack for me too. Shout out to Chris who made this move a piece of cake.
Be the first one to find this review helpful
Lorraine of Clarksville, TN

Verified Reviewer
Original review: July 3, 2018
How do I begin? Everything seemed good when I talked to William and Chris, seemed like good deal. The move was scheduled for June 18th-19. Dispatch called and said it would be the 19th. On the 18th Dispatch called and changed it to Wed the 20th between 10-2. Few hours later the mover/trucker called and said it would be 12-3, called again said 3-4, again called 4-5. They arrived at 5:15.pm and left at 11 pm. Started loading, said, "This is much more boxes. It will be over $900 extra!" I had to agree to pay on delivery because my house was sold. So, it went from $2500 to $3100, so grand total is $4115!
Main trucker was good but he forgot his tools at the last job, I let him borrow mine but I did not have an Allen wrench, so he asked if I could drive him to nearest store. I told him I didn't have a car, he said, "Can you ask your neighbor," "no" it was 10 pm. He drove to Walmart and got one. His assistant was too touchy, touching my shoulder as he passed and asked me to help him with wrapping a piece of furniture. I also fed him what I had, he said he was very hungry. Nightmare move, I do not recommend. All negative reviews are true!
Be the first one to find this review helpful
Marida of Pomona, CA

Verified Reviewer Verified Buyer
Original review: Nov. 29, 2017
I gave them a list of stuff and they gave me a quote. They claim the price won't go up unless you have more stuff. After putting my stuff in their truck they claimed I had more stuff and went over the cubic feet and wanted another $500. I was in a hurry and just paid it. I planned on proving I had less stuff after I moved for a refund by comparing the itemized lists. I assumed already that getting a refund would probably be impossible but I had to pay it and go. Well, it gets worse. I was told someone would call with a 48 hour notice. I was driving from Houston to LA. I needed the notice. They called on Sunday at 7 pm stating they'd be there Monday around 1 pm. That's not even a 24 hour window. I had to drive 17 hours straight. ONE guy shows up in the truck with my stuff and no one to help him unload it. He said his people were on their way.
I caught him trying to hire my neighbors to help him. I've never even met these people yet. He told me he was just joking with them, that his people were on their way. 2 hours later 2 guys show up within 10 minutes of each other. One was out of it. High as a kite. So I asked the other one if he knew the guy. He then proceeded to tell me that he lived in the neighborhood and had just been contacted off of Craigslist to help. So this moving company had no one to unload my stuff. Hired locals off Craigslist, locals on drugs, to handle my stuff, go into my home, and knew exactly what I owned. I stressed my concerns about the guys and he just kept saying "you got your stuff didn't you". Well now I'm afraid some local drug addict is going to rob me. I called the Owner Phillip James and tried to dispute the extra costs and ask why they were so unprofessional. He apologized.
He claimed his partner handled delivery and he'd speak with him. I PROVED I had less stuff. He gave me the runaround. He said so and so would call. Blah blah. They ended up refunding me $200 stating it was only because of the hassle with my delivery. As I started to unpack I realized I had boxes that were not mine. I moved Oct 16. It's now Nov. 29 and no one has called me to schedule a pick up for the boxes that aren't mine. I've called them, emailed them, nothing. No reply. I guess I am lucky I have all my stuff. I wish I had a way to find out how to get whats not mine to the rightful owners. Sad! UNPROFESSIONAL!
4 people found this review helpful
B. of Levittown, PA

Verified Reviewer
Original review: Aug. 12, 2017
I would recommend. They were on time which I wasn't expecting and my price stayed the same as the estimate. I worked with Chris ** and Phil. They were a pleasure to work with and I can always get a hold of someone. I've heard many horror stories with using moving companies but I was pleasantly surprised with Move Quick.
Be the first one to find this review helpful
Will of Lake Worth, FL

Verified Reviewer
Original review: Aug. 5, 2017
Estimate provided over phone was very accurate as when they did my in home estimate nothing changed. Pick up date and time was I requested and goods got to my location in less time than expected. Great customer service and movers nothing got damaged and price was fair compare to other companies that seemed like they wanted to take all my money. Would recommend. Great experience would use them again!
2 people found this review helpful
Lisa of Olympia, WA

Verified Reviewer Verified Buyer
Original review: July 16, 2017
My belongings were picked up by Move Quick on April 25, 2017. They still have not delivered them. I began contacting Move Quick to set up a delivery date on May 26th, 2017. Phone Calls from my cell phone attempting to secure a delivery date: 5/30/17, 5/30/17, 6/1/17, 6/1/17, 6/2/17, 6/14/17, 6/22/17, 6/26/17. Every time I called, I either received a voicemail and left a message or was told by the individual who answered they would get back to me "in a couple hours" or "in 24 to 48 hours" with an answer regarding delivery. I have never received a return phone call from anyone. During one of my phone calls, the individual with whom I spoke told me one of the numbers I have been calling (877-410-1110), which is listed on the top of my Move Quick paperwork, does not go to Move Quick and nobody knows who that number belongs to or where those messages go.
At this point, I have paid Move Quick a $1,617 with a balance of $863.00. Because my belongings have been delayed for so long, I have had to purchase additional clothing and household items. I sent Move Quick a letter of complaint asking for a delivery date on July 1, 2017. I still do not have my belongings (today is 7/16/17).
7 people found this review helpful
Move Quick Company Information
Company Name:

Move Quick Inc

Company Type:

Private

Year Founded:

2006

Address:

1140 Holland Dr suite 21

City:

Boca Raton

State/Province:

FL

Postal Code:

33487

Country:

United States

Website:

movequickinc.com
Media
AWARDS & CREDENTIALS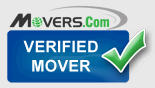 You're signed up
We'll start sending you the news you need delivered straight to you. We value your privacy. Unsubscribe easily.