This company is not yet accredited. See reviews below to learn more or submit your own review.
Are you looking for a reliable moving company for your corporate relocation? Move Quick offers a variety of moving and packing services.our Corporate Relocation Services are second to none. In a word, Flexibility. Trumping other international moving companies, our Corporate Relocation experts know how to work specifically with businesses and their employees. We understand your position and are willing to be completely flexible with both the individual and the company's needs. Since we specialize in freight forwarding, container shipping and a variety of other moving services, your employee's personal items are in good hands with Move Quick Inc.
Together, we will work out the logistics and design a Corporate Relocation plan that helps to save you time and money. We appreciate your company's budget and are looking forward to working together in the future for all your employees' corporate relocation and moving needs. We realize that your employees are a very valuable asset, that is exactly why we pay close attention to the details of their moving needs. We take pride in helping businesses relocate employees and their families. Move Quick knows that a big move is a hard decision for anyone, so providing a top-notch service is our ultimate goal. When you hire Move Quick, you can feel at ease telling future or current employees that their relocation will go smoothly.
It is of the utmost importance to us that your freight gets to its destination safely. To start working on a relocation plan that gives you piece of mind and is on time, contact one of our Move Quick Corporate Relocation experts today!
No matter how much or how little you own, Move Quick will make sure to find a solution that will best fit your needs. Interested in obtaining a free moving estimate? Visit our website or contact us today to learn more!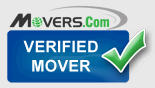 View More
View More
Thank you, you have successfully subscribed to our newsletter! Enjoy reading our tips and recommendations.
Are you this business?
A link has directed you to this review. Its location on this page may change next time you visit.
How do I know I can trust these reviews about Move Quick?
How do I know I can trust these reviews about Move Quick Inc?
2,356,646 reviews on ConsumerAffairs are verified.
We require contact information to ensure our reviewers are real.
We use intelligent software that helps us maintain the integrity of reviews.
Our moderators read all reviews to verify quality and helpfulness.
For more information about reviews on ConsumerAffairs.com please visit our FAQ.
Page 1 Reviews 0 - 10
Jeff of South Bethlehem, NY Verified Reviewer
Original review: Nov. 5, 2019
This company was awesome! They came in right in line with the initial estimate. The team I worked with were quick, efficient, and really polite. I could not provoke something a lot of on a nerve-wracking day! The full quantity was right in line with the initial estimate and also the hourly rate was right in line with different moving firms. I might positively recommend!
Be the first one to find this review helpful
Farrington of San Diego, CA Verified Reviewer
Original review: Sept. 23, 2019
They were completely fantastic. This was my very initial experience exploitation movers, and that they made the process thus easy! The communication was terribly prompt and clear throughout the booking process and that they were thus quick, efficient, careful, and attractive. I extremely advocate them! The costs also are super reasonable!
Be the first one to find this review helpful
Thank you, you have successfully subscribed to our newsletter! Enjoy reading our tips and recommendations.
We value your privacy. Unsubscribe easily.
Mitch of Austin, TX Verified Reviewer
Original review: Sept. 22, 2019
MoveQuick helped us with our move over Memorial Day. They showed abreast of time and worked hard to stay us at intervals our quoted time frame. We have a tendency to we're more than happy overall with their service and their level of expertness. We have a tendency to love that they're a close corporation. They appear to take loads of pride in their work. Their quote was very affordable and that we wouldn't hesitate to use them once more. Moving will be stressful however they helped build our moving day easier.
Be the first one to find this review helpful

Chiara of Tampa, FL Verified Reviewer
Original review: Aug. 22, 2019
They created our moving day awesome! They arrived early that was wonderful and finished up underneath the quoted time. They were so FAST! It's was crazy. However fast they were very skilled also. The team leader was friendly and informal. They'd a good work flow! I might all use them again! We tend to tried to have everything organized as best as we tend to may and that they mentioned it and appreciated it! Nice work guys!
Be the first one to find this review helpful

Shelley of Lakeland, FL Verified Reviewer
Original review: July 25, 2019
I have not moved in many years and was undoubtedly not looking forward to that. I really found this company on net and saw all the good reviews they received. So, I made a decision to go with them. Their client service was fast and skilled in their response to my initial inquiry that was a plus. They detain bit with you on the way via email and telephone and before the move, they call to verify. On the day of the move, the movers were early. That is often better than late. They came with 3 movers and worked hard till everything was complete and the way I wished things. I actually have only goodies to mention and would use them once more.
Be the first one to find this review helpful

Akassh of Charlotte, NC Verified Reviewer
Original review: Jan. 3, 2020
This is one of the worst companies I have ever seen.
1- Sales - fake quotes that will never hold true as confirmed by their finance department over call, stating there's always variation of 35% - 40% basis actual and initial quote.... Isn't this bad sales team. They don't know the space utilized by standard house furniture.
2- Last minute surprise - Sales team knew that I will not have the space for next day and I need to catch flight, this was well planned with packaging team who arrived last minute and gave no option other than to accept what they propose.
3- Lies - they mentioned (sales team) that they have their own trucks but at the end they used 3rd party to delivery goods and those guys were a mess (4 Fantastic LLC).
4- Post delivery when I mentioned to this company that goods are half broken and are not usable, they stated just claim for it and we can't help... What a super customer service.
5- Long wait, it's being 3 months, I am waiting for my claim to be approved and this company didn't even bothered once to help me as they know it's their own mistake.
6 Key Point - while communicating they avoided giving me their names as i was writing email and documenting their commitments.
Will request everyone to stay away from such a pathetic mover and packers..
Due to financial reasons, I couldn't take legal action against the company. I do have emails, videos of the delivery team and condition of goods.
Read full review
Be the first one to find this review helpful
Wadia of Garfield, NJ Verified Reviewer
Original review: Dec. 6, 2019
DO NOT USE THIS COMPANY. First off they do not care for their clients. The low ball you and the day they pick up your furniture they increase the price. They increased mine almost 2k. Second they are very disorganized and do not know how to communicate. Plans changed a lot and then Philip blamed my husband and I for not understanding. They delivered my furniture ALL damaged. I had to take a loan out to replace the furniture. My couch and box is missing. It's been a month since the furniture was delivered. All I keep being told is to file a claim with the insurance which I did but it can take 2 months for a response.
So they expect families to be without furniture while they ignore and mistreat their clients. I filed a BBB complaint and Philip called from his cell so it wouldn't be recorded and verbally attacked me for doing so and didn't even care of resolving any issues. Do yourself a favor. Don't use them. The company that relocated me have removed them from their records which is a shame. They have two other employees to move out.
Read full review
Be the first one to find this review helpful
Marta of Warrensville, OH Verified Reviewer
Original review: Nov. 14, 2019
I couldn't suggest Move Quick enough. They recently moved my living accommodations and therefore the whole experience was stress-free, sensible worth for money and economical. The team are skilled, friendly and respectful of your property. They very do care quite other movers I've utilized in the past.
Be the first one to find this review helpful
Denise of Tampa, FL Verified Reviewer
Original review: Nov. 11, 2019
Move Quick was our selection based on a awfully cheap quote and sensible reviews. They didn't disappoint! Arrived on time - terribly friendly - skilled and careful. They very went the additional mile for us and created our move a lot of less stressful than it may are.
Be the first one to find this review helpful
Marisa of Superstition, AZ Verified Reviewer
Original review: Nov. 10, 2019
We used Move Quick to maneuver from our townhouse. They helped US and that they were therefore quick, terribly friendly and skilled. They took care of our furnishings and created our move EASY! Would extremely suggest.
Be the first one to find this review helpful
Move Quick Inc author review by Jonathan Trout
Move Quick Inc is a Florida-based company that's been moving people since 2004. The company can pack your home or business and load your items onto their moving trucks. They will move your items locally or internationally and can also provide storage on a monthly basis.
Commercial moves: Move Quick specializes in moving businesses of all sizes. They promise minimal downtime at a good price. They do both local and international moves.

Eco-friendly packing: Move Quick will pack your office supplies, computers, furniture and whatever else you need to move. The company even uses eco-friendly packing materials.

Price match guarantee: This company promises to match its competitors' quotes so you'll get the best price available.

Everything stays in-house: Move Quick doesn't contract out any of its work. It owns a fleet of 25 moving trucks and does all the work of packing and relocating with its own crew.

Free estimate: If you want to get an idea of how much the move will cost, you can fill out an online quote form or email Move Quick's customer support team.
Move Quick Company Information
Company Name:

Move Quick Inc

Company Type:

Private

Year Founded:

2006

Address:

1140 Holland Dr suite 21

City:

Boca Raton

State/Province:

FL

Postal Code:

33487

Country:

United States

Phone:

888-214-8369

Website:

movequickinc.com