Move Quick
ConsumerAffairs Unaccredited Brand
Are you looking for a reliable moving company for your corporate relocation? Move Quick offers a variety of moving and packing services.our Corporate Relocation Services are second to none. In a word, Flexibility. Trumping other international moving companies, our Corporate Relocation experts know how to work specifically with businesses and their employees. We understand your position and are willing to be completely flexible with both the individual and the company's needs. Since we specialize in freight forwarding, container shipping and a variety of other moving services, your employee's personal items are in good hands with Move Quick Inc.
Together, we will work out the logistics and design a Corporate Relocation plan that helps to save you time and money. We appreciate your company's budget and are looking forward to working together in the future for all your employees' corporate relocation and moving needs. We realize that your employees are a very valuable asset, that is exactly why we pay close attention to the details of their moving needs. We take pride in helping businesses relocate employees and their families. Move Quick knows that a big move is a hard decision for anyone, so providing a top-notch service is our ultimate goal. When you hire Move Quick, you can feel at ease telling future or current employees that their relocation will go smoothly.
It is of the utmost importance to us that your freight gets to its destination safely. To start working on a relocation plan that gives you piece of mind and is on time, contact one of our Move Quick Corporate Relocation experts today!
No matter how much or how little you own, Move Quick will make sure to find a solution that will best fit your needs. Interested in obtaining a free moving estimate? Visit our website or contact us today to learn more!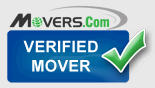 View More
View More
Thanks
Keep an eye on your inbox, the lastest consumer news is on it's way!
15 Move Quick Consumer Reviews and Complaints
Page 1 Reviews 1 - 15
marlene of Panamacity Beach, FL Verified Reviewer
Original review: July 31, 2018
Cost estimate escalated a great deal but we did add boxes. They were late in coming on the designated date and took 2 days to load. While loading (only 2 men) they put a hole in the wall at the end of the stairway and damaged the ceiling. We had a memory foam mattress that was thrown down the stairs by one man and mishandled to the extent that it has to be replaced. They also damaged a corner of an entertainment unit. I sent pictures and explanations by e-mail and to support with no response. I documented it all and sent it to the address on the papers: Move Quick Inc. 3716 NE 168 Street #304 N. Miami Beach, Fl.33160 Attn. Customer Service. It was returned to me saying "unclaimed". Both ends of the letter had been slit open but contents were still inside. We had to have the wall repaired at a cost of $150 and have yet to replace the mattress or fix the entertainment unit.
Be the first one to find this review helpful

Kristina of Philadelphia, PA Verified Reviewer
Original review: July 30, 2018
I moved from Philadelphia Pennsylvania to Charlotte, North Carolina. They are professional without any doubt. I really liked the guys who moved my belongings. The guys were great and they offered efficient service. The movers were polite and very helpful. I personally feel that the entire move was done within the given time frame and it was reasonable. I was totally satisfied with these movers and would like to extend my gratitude for their services. Overall I am highly impressed with Move Quick Inc.
Be the first one to find this review helpful
Thank you, you have successfully subscribed to our newsletter!
Enjoy reading our tips and recommendations.
We value your privacy. Unsubscribe easily.
Aubrey of King Of Prussia, PA Verified Reviewer
Original review: July 18, 2018
Very professional! I moved from Pennsylvania to Washington, it was a total of 2,800 miles and nothing was damaged. The crew made quick work of my move. Very experienced and well prepared. Great price considering great service. I will be using Move Quick Inc. again in the future if I move.
Be the first one to find this review helpful
Carly of Lake Worth, FL Verified Reviewer
Original review: July 17, 2018
I am so glad I went with this company. They were super professional, and handled my belongings with care. The price was a little more than what I was expecting but it was well worth it. Next time I'm going to have them pack for me too. Shout out to Chris who made this move a piece of cake.
Be the first one to find this review helpful

Lorraine of Clarksville, TN Verified Reviewer
Original review: July 3, 2018
How do I begin? Everything seemed good when I talked to William and Chris, seemed like good deal. The move was scheduled for June 18th-19. Dispatch called and said it would be the 19th. On the 18th Dispatch called and changed it to Wed the 20th between 10-2. Few hours later the mover/trucker called and said it would be 12-3, called again said 3-4, again called 4-5. They arrived at 5:15.pm and left at 11 pm. Started loading, said, "This is much more boxes. It will be over $900 extra!" I had to agree to pay on delivery because my house was sold. So, it went from $2500 to $3100, so grand total is $4115!
Main trucker was good but he forgot his tools at the last job, I let him borrow mine but I did not have an Allen wrench, so he asked if I could drive him to nearest store. I told him I didn't have a car, he said, "Can you ask your neighbor," "no" it was 10 pm. He drove to Walmart and got one. His assistant was too touchy, touching my shoulder as he passed and asked me to help him with wrapping a piece of furniture. I also fed him what I had, he said he was very hungry. Nightmare move, I do not recommend. All negative reviews are true!
View more
Be the first one to find this review helpful
How do I know I can trust these reviews about Move Quick Inc?
1,188,471 reviews on ConsumerAffairs are verified.
We require contact information to ensure our reviewers are real.
We use intelligent software that helps us maintain the integrity of reviews.
Our moderators read all reviews to verify quality and helpfulness.
For more information about reviews on ConsumerAffairs.com please visit our FAQ.

Marida of Pomona, CA Verified Reviewer Verified Buyer
Original review: Nov. 29, 2017
I gave them a list of stuff and they gave me a quote. They claim the price won't go up unless you have more stuff. After putting my stuff in their truck they claimed I had more stuff and went over the cubic feet and wanted another $500. I was in a hurry and just paid it. I planned on proving I had less stuff after I moved for a refund by comparing the itemized lists. I assumed already that getting a refund would probably be impossible but I had to pay it and go. Well, it gets worse. I was told someone would call with a 48 hour notice. I was driving from Houston to LA. I needed the notice. They called on Sunday at 7 pm stating they'd be there Monday around 1 pm. That's not even a 24 hour window. I had to drive 17 hours straight. ONE guy shows up in the truck with my stuff and no one to help him unload it. He said his people were on their way.
I caught him trying to hire my neighbors to help him. I've never even met these people yet. He told me he was just joking with them, that his people were on their way. 2 hours later 2 guys show up within 10 minutes of each other. One was out of it. High as a kite. So I asked the other one if he knew the guy. He then proceeded to tell me that he lived in the neighborhood and had just been contacted off of Craigslist to help. So this moving company had no one to unload my stuff. Hired locals off Craigslist, locals on drugs, to handle my stuff, go into my home, and knew exactly what I owned. I stressed my concerns about the guys and he just kept saying "you got your stuff didn't you". Well now I'm afraid some local drug addict is going to rob me. I called the Owner Phillip James and tried to dispute the extra costs and ask why they were so unprofessional. He apologized.
He claimed his partner handled delivery and he'd speak with him. I PROVED I had less stuff. He gave me the runaround. He said so and so would call. Blah blah. They ended up refunding me $200 stating it was only because of the hassle with my delivery. As I started to unpack I realized I had boxes that were not mine. I moved Oct 16. It's now Nov. 29 and no one has called me to schedule a pick up for the boxes that aren't mine. I've called them, emailed them, nothing. No reply. I guess I am lucky I have all my stuff. I wish I had a way to find out how to get whats not mine to the rightful owners. Sad! UNPROFESSIONAL!
View more
3 people found this review helpful
B. of Levittown, PA Verified Reviewer
Original review: Aug. 12, 2017
I would recommend. They were on time which I wasn't expecting and my price stayed the same as the estimate. I worked with Chris ** and Phil. They were a pleasure to work with and I can always get a hold of someone. I've heard many horror stories with using moving companies but I was pleasantly surprised with Move Quick.
Be the first one to find this review helpful
Will of Lake Worth, FL Verified Reviewer
Original review: Aug. 5, 2017
Estimate provided over phone was very accurate as when they did my in home estimate nothing changed. Pick up date and time was I requested and goods got to my location in less time than expected. Great customer service and movers nothing got damaged and price was fair compare to other companies that seemed like they wanted to take all my money. Would recommend. Great experience would use them again!
2 people found this review helpful
Lisa of Olympia, WA Verified Reviewer Verified Buyer
Original review: July 16, 2017
My belongings were picked up by Move Quick on April 25, 2017. They still have not delivered them. I began contacting Move Quick to set up a delivery date on May 26th, 2017. Phone Calls from my cell phone attempting to secure a delivery date: 5/30/17, 5/30/17, 6/1/17, 6/1/17, 6/2/17, 6/14/17, 6/22/17, 6/26/17. Every time I called, I either received a voicemail and left a message or was told by the individual who answered they would get back to me "in a couple hours" or "in 24 to 48 hours" with an answer regarding delivery. I have never received a return phone call from anyone. During one of my phone calls, the individual with whom I spoke told me one of the numbers I have been calling (877-410-1110), which is listed on the top of my Move Quick paperwork, does not go to Move Quick and nobody knows who that number belongs to or where those messages go.
At this point, I have paid Move Quick a $1,617 with a balance of $863.00. Because my belongings have been delayed for so long, I have had to purchase additional clothing and household items. I sent Move Quick a letter of complaint asking for a delivery date on July 1, 2017. I still do not have my belongings (today is 7/16/17).
View more
4 people found this review helpful
Mark of St Paul, MN Verified Reviewer
Original review: July 6, 2017
After receiving the initial quote, I booked the moving service. On the day of the move, I asked the movers to inform me if the square footage was going to go over the estimate and to stop before it got more than 100 sqft over. They assured me that it was going to be OK. By the time they gave me the final price, everything had already been packed up and the truck closed. I feel the movers were being misleading. Additionally, they would not disassemble some of the pieces of furniture that would take up much less space if disassembled, even though they were easy to disassemble and the quote stated that they would do so.
The final price ended up being more than $1300 over the initial quote of $2480, even though I did not add any large items and my items are not more bulky than usual. After complaining to their customer service, they initiated an audit, initially telling me they would finish in the next day or two and that I would receive a call. I called every few days, each time receiving the same response that they would finish in a day or two and give me a call. Finally, about 10 days later when I called again, they informed me that after the audit, they would reduce the final price by $220, still well over $1000 more than the initially quoted price. Do not believe the quotes that this company gives you. Expect the final price to be 50% more and expect the customer service communication to be poor.
View more
8 people found this review helpful
Anne of New York, NY Verified Reviewer
Original review: April 17, 2017
I've never moved more than across town, so I was understandably nervous about arranging for my daughter to move from Nashville to New York City. I really had no reason to be concerned. Patrick, the salesman, was always available to answer my questions, the women in Central Dispatch were helpful and patient, and the packers and movers were efficient and professional. In the end, our belongings arrived when promised, and the only thing that broke was a (inexpensive) mirror that my daughter packed herself. I definitely would use Move Quick again!
Move Quick response
Thank you so much for the great review!
3 people found this review helpful
Andrew of Fort Lauderdale, FL Verified Reviewer Verified Buyer
Original review: April 17, 2017
Highly favorable service provided by these people at Move Quick. Just last month I was pulling my hair out with some fly by night service while moving from Maryland to Florida. I had to drop them completely. Thank the lord for Move Quick's fast and efficient pace or I would have never moved by my deadline. If the day ever comes that I need to move across country again, Move Quick will be the establishment I call.
Move Quick response
Thank you Andrew for the great review!
2 people found this review helpful
Justin of Dania Beach, FL Verified Reviewer Verified Buyer
Original review: April 17, 2017
My family and just recently moved from Northern Pennsylvania to Dania Beach Florida. This seemed like it was going to be an absolute horrible event, but with the help of Move Quick Inc my mind was set to ease. The usual issues one comes across when making moves of this size are nightmares. This company however removed any and all headache I could have possibly thought of. I highly recommend this service to anyone looking to make a large scale move across country.
Move Quick response
Thank you Mr. Carver for the great review!
2 people found this review helpful
Sandra of Stratford, CT Verified Reviewer
Original review: April 17, 2017
The men were very polite and helpful. I had to move some furniture to two different houses and the men were very thoughtful and helpful. The gentleman we booked through Phil ** was very good.
Move Quick response
Thank you so much for taking the time to leave us a review! You were truly a pleasure to work with.
2 people found this review helpful

Al of Delray Beach, FL Verified Reviewer Verified Buyer
Original review: April 13, 2017
For my mother's move from MS to FL, we did a lot of research and phone calls as well. We contracted Move Quick as a result of them offering in home estimates after a phone estimate was in our price range. The in home estimate was scheduled next week and the next day after we had an exact price which happened to be a little lower than our phone intake which was comforting. The day of the move our movers showed up within our time frame given and disassembled, pad wrapped, and shrink wrapped all furniture. The delivery time was given after loading the truck and arrived earlier than expected. Our only price change was we added a TV that the estimator was not shown so we needed that plus proper packaging but luckily the crew had extra supplies (As they should). I am glad I took the time to go over the difference in companies (broker vs carrier) and would recommend Move Quick Inc. to friends and family.
Move Quick response
Hello Mr. Brown,
Thank you very much for taking the time to share your experience! Your family was such a pleasure to help!
3 people found this review helpful
Move Quick Inc expert review by Jonathan Trout
Move Quick Inc is a Florida-based company that's been moving people since 2004. The company can pack your home or business and load your items onto their moving trucks. They will move your items locally or internationally and can also provide storage on a monthly basis.
Commercial moves: Move Quick specializes in moving businesses of all sizes. They promise minimal downtime at a good price. They do both local and international moves.

Eco-friendly packing: Move Quick will pack your office supplies, computers, furniture and whatever else you need to move. The company even uses eco-friendly packing materials.

Price match guarantee: This company promises to match its competitors' quotes so you'll get the best price available.

Everything stays in-house: Move Quick doesn't contract out any of its work. It owns a fleet of 25 moving trucks and does all the work of packing and relocating with its own crew.

Free estimate: If you want to get an idea of how much the move will cost, you can fill out an online quote form or email Move Quick's customer support team.

Best for: small businesses moving locally or internationally.
Move Quick Company Information
Company Name:

Move Quick Inc

Company Type:

Private

Year Founded:

2006

Address:

1140 Holland Dr suite 21

City:

Boca Raton

State/Province:

FL

Postal Code:

33487

Country:

United States

Phone:

888-214-8369

Website:

movequickinc.com